The company Rover Computers has announced communicator RoverPC X7, which, according to developers, is the most powerful model in Russia at the moment.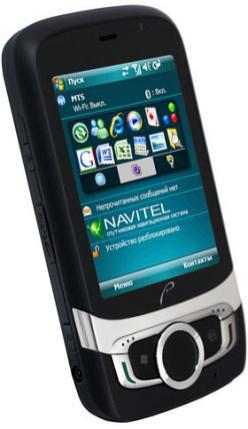 Such hands-free feature is required to own new Marvell processor with a clock frequency of 624 MHz. The device is made in the body of rubberized plastic and running the operating system Windows Mobile 6.1 Professional.
The device is equipped with 3, 2-inch touch screen with a resolution of 240x320 pixels and 65,000 colors. To facilitate the use of the touch screen with your fingers developed a special program shell with large icons.
Of the communication capabilities the device is worth noting the presence of modules Bluetooth 2.0 + EDR and Wi-Fi 802.11 b / g are not forgotten 2-megapixel camera, GPS-receiver, FM-radio, miniUSB connector and a slot for microSD (SDHC).
Claimed battery life of lithium-ion battery capacity of 1500 mAh 150 hours of standby time and 4 hours - talk time. Dimensions of the device - 121x65, 5x17 mm, weight - 132 grams.
The suggested retail price RoverPC X7 is 13990 rubles. In the sale of novelty will appear in August.