Lamborghini Gallardo LP 560, which was hosted at the factory IMSA.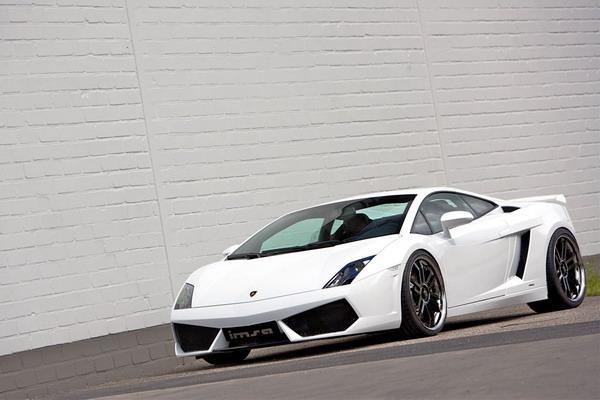 Everything is clear - get the candy! First of all, and of course at the expense of specific GTV body kit tuners managed to highlight and show the true character "Lambo". Extended wheel arches made it strong at the shoulders and a massive front spoiler optically shifted the center of gravity forward, making a face even more militant. It supplements the thresholds that make the base of optically more planted and a couple of spoilers in the rear.
Minor modifications - also in the chassis, which has received a package of sport springs, a more powerful braking system and endowed with exotic rims Series «Challenge».
With regard to filling power, there is the master company did not cast much. A slight modification of the exhaust installation and electronics control unit will increase the capacity of only 24 to 584 horsepower. Modestly - well, and a lot more? The highlight there is the main thing.
Shop - all the same - an abundance of carbon fiber, Alcantara and alu. At the request - the integration of a game console and a multimedia center with a couple of monitors.