© auto.mail.ru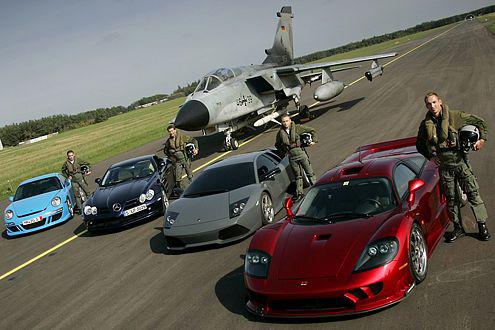 At the initiative of the German publication AutoBild four fastest car in the world have decided among themselves who among them is steeper. However, immediately stands to make a few amendments - AutoBild could not take the test Bugatti Veyron, which has an engine capacity of 1001 hp In addition, the tests involved no serial the Porsche 911 and the tuning version of this car, prepared by experts of the company Ruf (machine called Ruf Rt12).
In addition to Ruf Rt12 racing speed attended Lamboorghini Murcielago LP640, Mercedes-Benz SLR McLaren and the American Saleen S7 Twinturbo. To begin with a few words about each of the participants in advance. The most affordable is the Lamborghini Murcielago LP 640, which is in Europe, 258 680 euros. This machine not only looks very stylish, but also has a V12 engine of 6, 5 liters. capacity of 640 hp (torque is 660 Nm.). Not much more expensive it turned Ruf Rt12 - 276,890 euros. The last car is under the hood 6-cylinder boxer engine Porsche of 3, 7 l., Which, thanks to a twin-turbocharged 650 hp produces huge and 870 Nm.
It is much more cost Mercedes-Benz SLR McLaren and Saleen S7 Twin Turbo (440 800 euro and 450 000 euro respectively). These machines have been the engine V8. The amount of the power unit from Mercedes-Benz SLR McLaren, which is equipped with a compressor, is 5, 5 l., And the power is equal to 626 hp (torque 780 Nm.). As for the Saleen S7 Twin Turbo, it has been the motor of 7, 0 liters. with a twin-turbocharged 750 hp and a torque of 950 Nm.
However, the test drives showed that the price of the car does not really matter. The most rapid cars appeared Lamborghini and Ruf, which are divided between the first two places. And Ruf managed to win almost all categories, losing only in the 0-100 km / h (at 3 Lamborghini, 3 sec., While the Porsche tuning 3, 4 sec.). But in acceleration of 0-50 km / h faster Ruf (1, 5 sec. To 1, 6 sec. At the Italian supercar).
Yes and acceleration 0-160 km / h won just tuning Porsche. It performs this exercise 6, 7 sec., And Lamborghini has only 7, 6 seconds. (the same amount at the Mercedes-Benz SLR McLaren, Saleen S7 in spite of all its power hopelessly behind in all indicators except for the cult of acceleration from a place in the quarter-mile). Further, the difference is even more impressive (see. Table). As a result, from a standstill to 300 km / h is the fastest sprints Ruf Rt12, who declared the winner. Still, after all this insane speed dial the car was able to only 24, 8 seconds! For comparison, 640 Lamborghini Murcielago LP showed 33, 3 sec., And the Mercedes-Benz SLR McLaren 36 3 sec.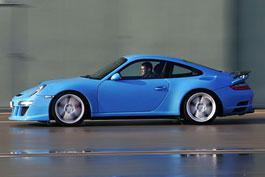 Photo report:
01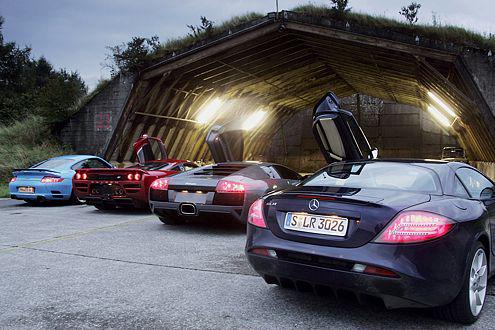 02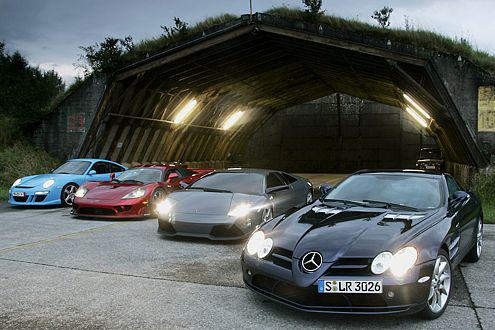 03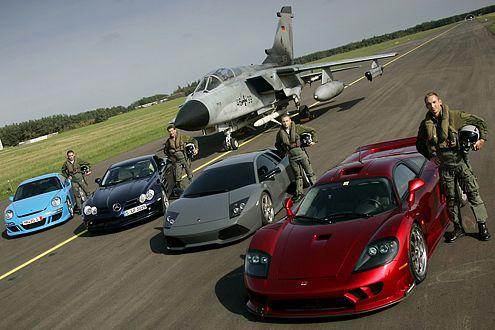 04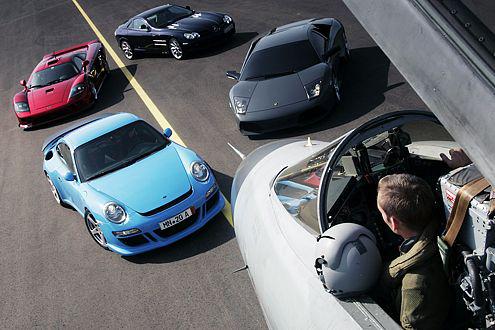 05 - Ruf Rt12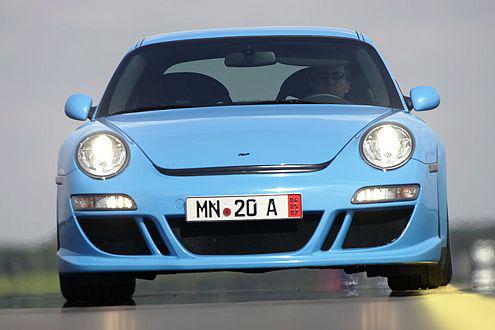 06 - Ruf Rt12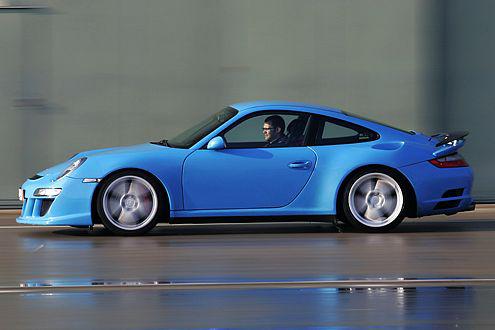 07 - Ruf Rt12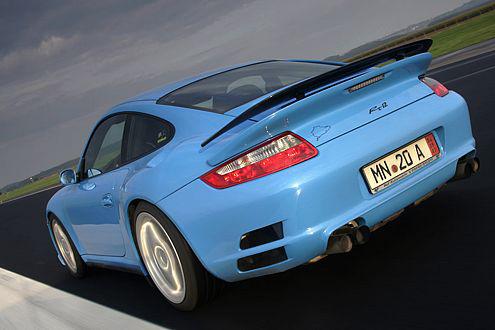 08 - Ruf Rt12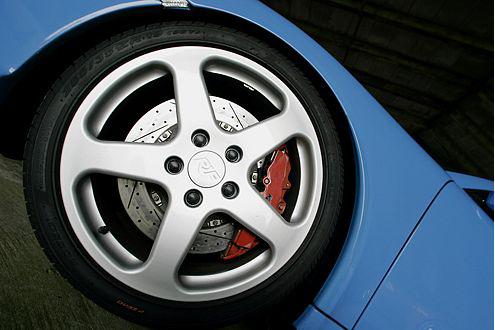 09 - Ruf Rt12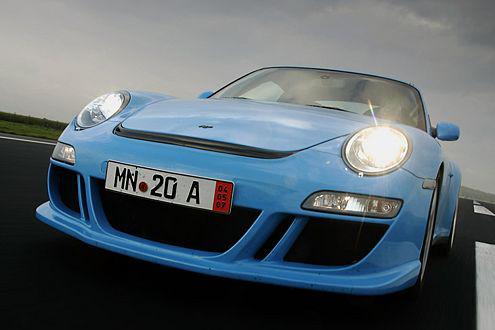 10 - Ruf Rt12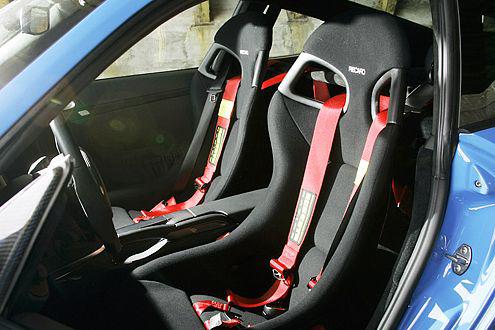 11 - Ruf Rt12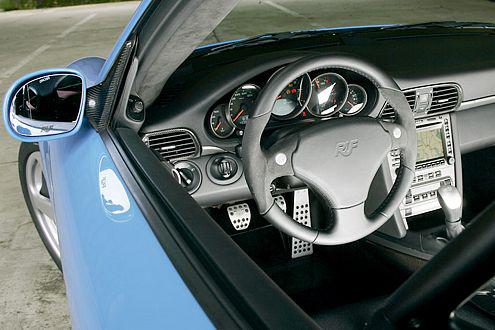 12 - Lamborghini Murcielago LP 640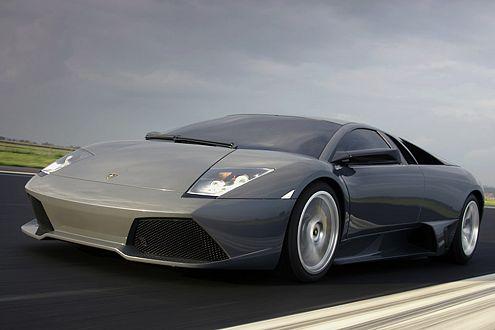 13 - Lamborghini Murcielago LP 640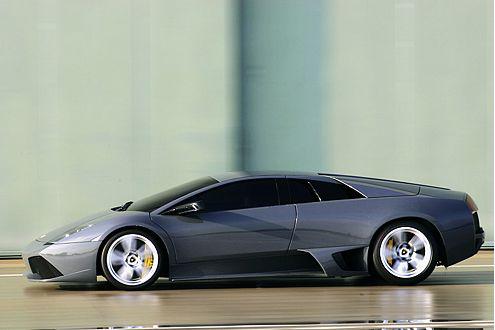 14 - Lamborghini Murcielago LP 640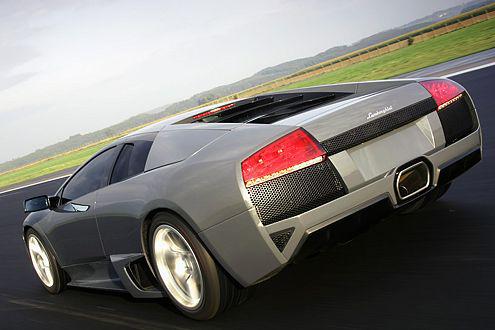 16 - Lamborghini Murcielago LP 640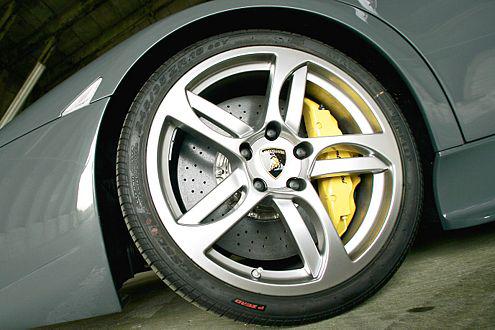 17 - Lamborghini Murcielago LP 640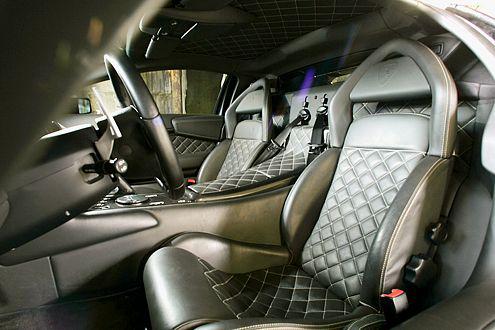 18 - Lamborghini Murcielago LP 640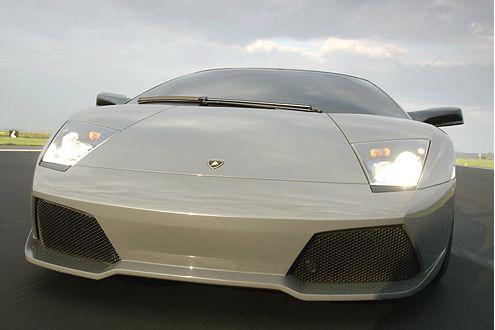 19 - Mercedes-Benz SLR McLaren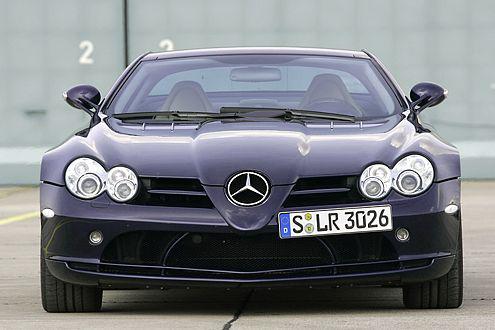 20 - Mercedes-Benz SLR McLaren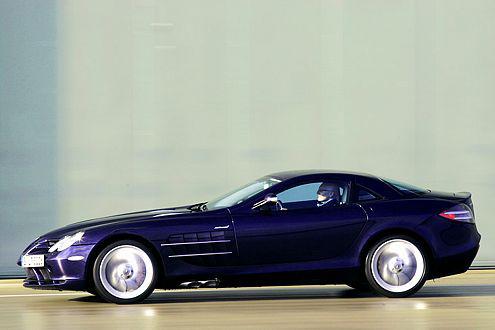 21 - Mercedes-Benz SLR McLaren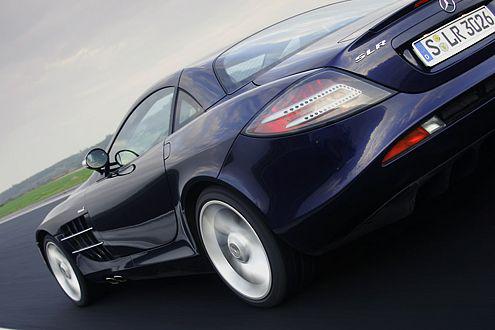 22 - Mercedes-Benz SLR McLaren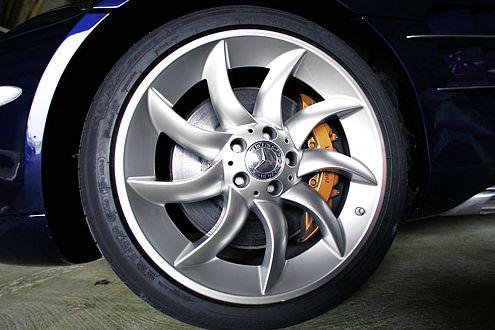 23 - Mercedes-Benz SLR McLaren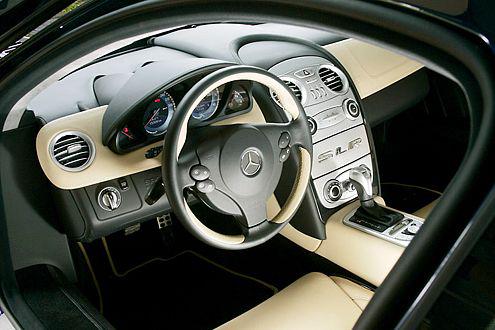 24 - Saleen S7 Twinturbo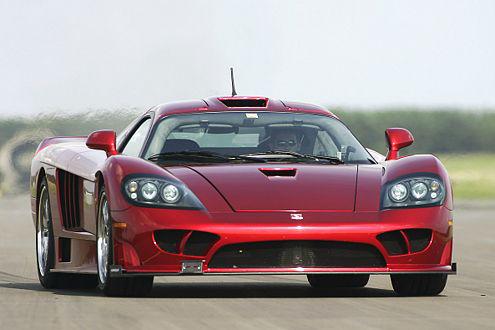 25 - Saleen S7 Twinturbo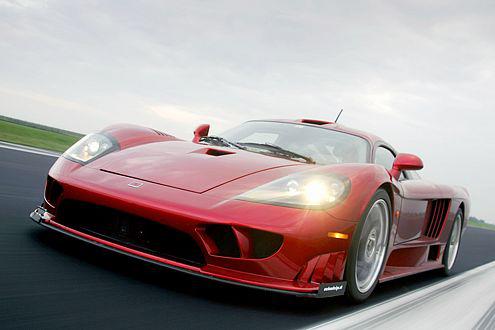 26 - Saleen S7 Twin Turbo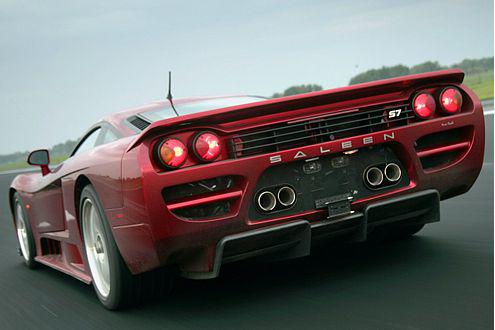 27 - Saleen S7 Twin Turbo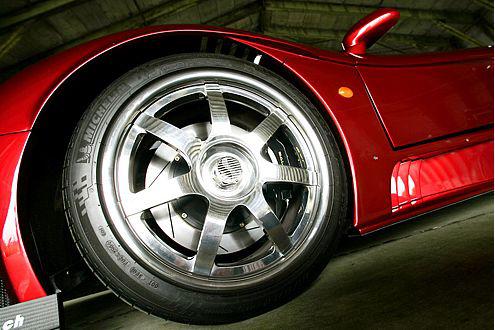 28 - Saleen S7 Twinturbo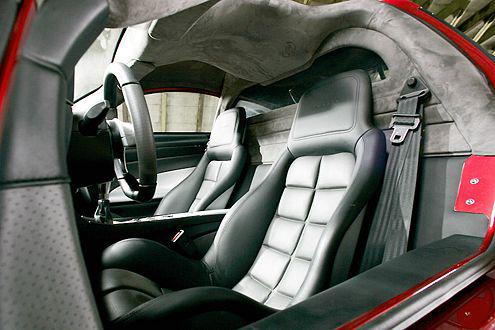 29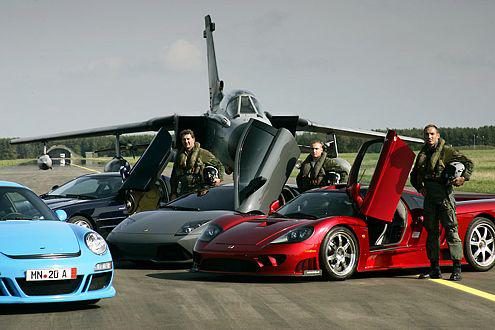 Source: