It was in the Ukraine, in Kiev.
Man 24 years, moving at high speed on a pedestrian crossing near the supermarket knocked down a woman.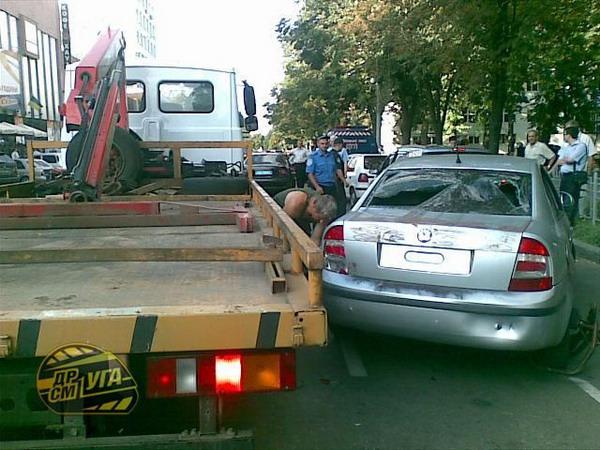 After that the offender attempted to flee the scene, but a number of drivers who were traveling Mercedes ML and Chevrolet Aveo did not let him do that. At first, the man behind the wheel of "Mercy" to stop runaway hit in the driver's door Skoda, and then the right side of it dug «Aveo».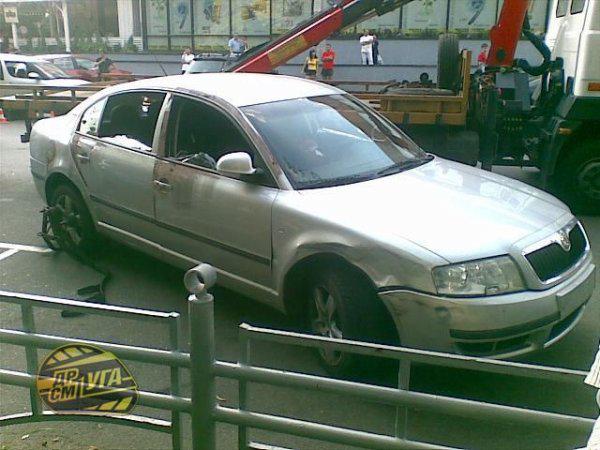 Stopping thus "a galloping horse», Mercedes and Chevrolet also slowed down, and the originator of the accident began to come out of the salon. At this point, he and his vehicle was attacked by a man with a bit (according to preliminary data, the same drivers and witnesses).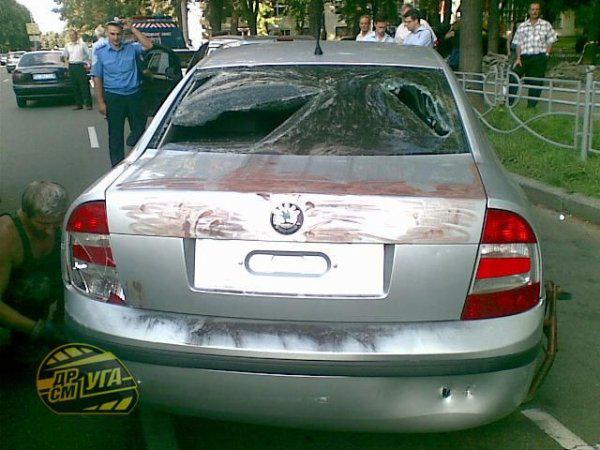 Besides, the man fell under the lynching of elderly women, who began to throw stones at him ... If it had not appeared in time by the time the police, lynching for "cab" could result in serious consequences.
According to witnesses who were near the downed female pedestrian at the time of the first aid, she was unconscious. So how serious her injuries - is unknown.