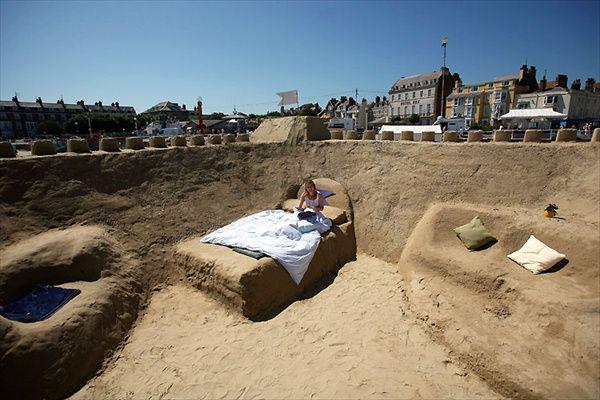 In the UK, on ​​the beach Weymouth (Weymouth Beach), which is located on the southern coast of the eponymous town in Dorset, opened its first hotel in the world out of the sand.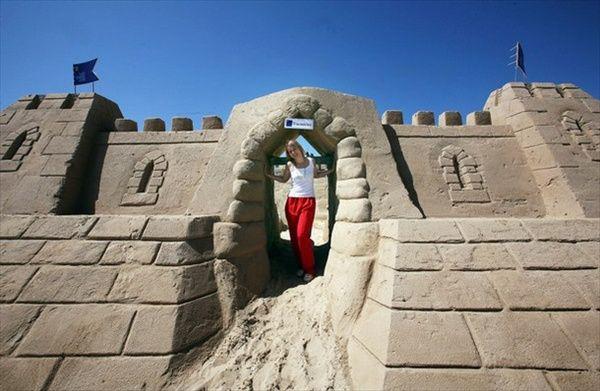 Unusual "Sand Hotel" was built by the British hotel company to begin the revival of beach tourism in the UK ..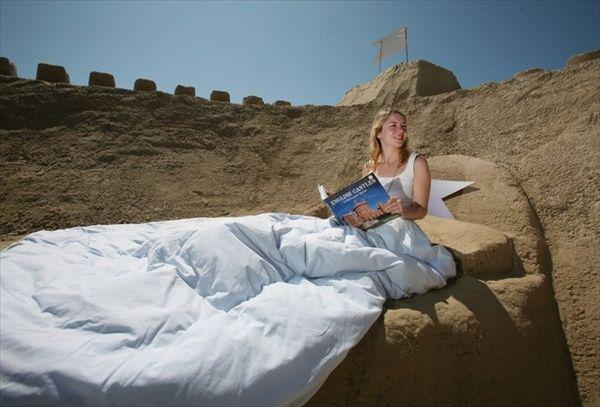 Sand hotel resembles its form huge fairytale castle or fortress. For the construction of "Sand Hotel" team of four sculptors whose work day was 14 hours during the week, it took about a thousand tons of sand.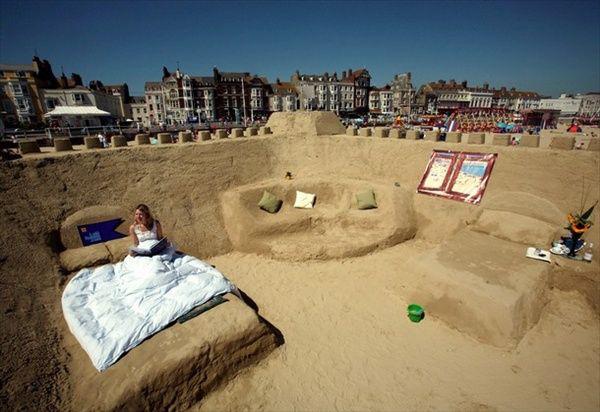 "Sand Hotel" offers a night in the open air for just £ 10, which is not surprising, because even the beds in the rooms are made of sand, but of amenities such as a toilet, you can forget. Roofs either, but the fact of the hotel management provides an advantage - at the guests have the opportunity to watch the stars