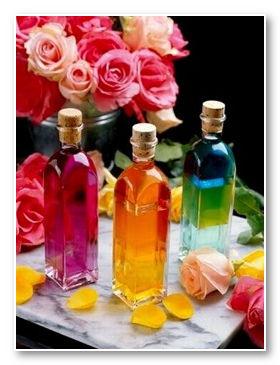 1. Lavender.
Excellent remedy for burns, wounds and abrasions, helps relieve headaches, reduces pain during PMS, is a preventive measure from yeast and insomnia.
2. Tea Tree.
It is used for wounds, abrasions, poisoning, good antiseptic, treats acne (!), Helps to get rid of dandruff, is used for the prevention of colds, thrush.
3. Any sweet bright citrus (oranges and sweet red, tangerine, grapefruit). Give joy and good cheer!
4. Fir.
Our traditional remedy for colds and joint pains, and even fragrance New 2013!
5. Peppermint.
Helps get rid of nausea and dizziness, refreshing in the heat, tones the skin, is a very good antidepressant.