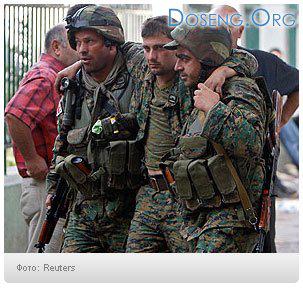 "At the moment in South Ossetia, Russian troops moved to disarm and trapping surrounded by Georgian troops," - said at a press conference in RIA "Novosti" Deputy Chief of the General Staff of the Russian Armed Forces, Colonel-General Anatoly Nogovitsin.
In addition, he said, there is a sweep of eastern and western enclaves of the republic, which is mostly populated Georgian population.
According to the representative of the General Staff, at the moment the Air Force Russia finally gained supremacy in the skies over South Ossetia. Russian planes struck military infrastructure of Georgia, lines of communication, places troop concentrations of the second tier, and conduct reconnaissance. At the same time, he once again denied some media reports that the missile and bomb strikes are on the civilian population.
"The blow is applied exclusively on military targets, we did not bomb any Tbilisi nor international airport or other settlements on the territory of Georgia", - he said. In addition, Nogovitsin said that Russian soldiers will destroy all ships and aircraft of Georgia, which will be included in the area of ​​security and defense in the Black Sea off the coast of Abkhazia.
"We're talking about sea surface and underwater vessels, but if violated airspace - it's completely legitimate requirement under the statute - we will respond appropriately and to destroy those who came to this area", - said Nogovitsin.
As recalled by the "Interfax" on Sunday in the zone of the Georgian-Abkhaz conflict introduced group of Russian troops in addition to the collective forces of the CIS peacekeeping force. "Russian troops from the airborne troops entered the conflict zone in order to prevent a repetition of the situation with peacekeepers in South Ossetia, Georgia to prevent military aggression against Abkhazia and prevent a humanitarian disaster, exclude provocations against the peacekeeping forces," - told the assistant commander of the CPF the Information Support Alexander Novitsky.