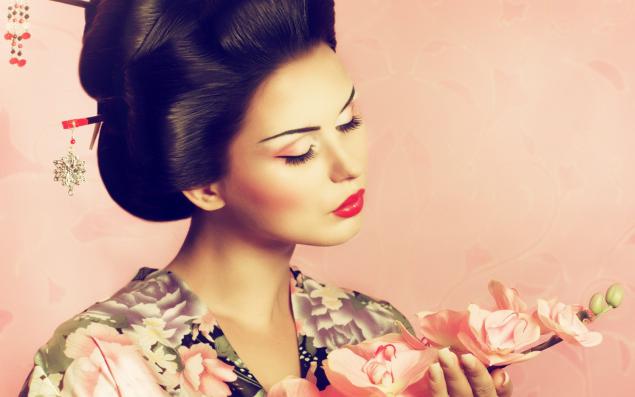 Interesting information may read all the rules, you will want to become so soft, like a flower cherry ...
1. Be healthy.
2. Keep your back straight.
3. speak good Japanese.
4. Always with a smile, saying "Good morning».
5. Comply with all rules of etiquette.
6. Have a well-groomed hands and nails healthy.
7. Being one of whom they say that it is always neat.
8. Almost never experience boredom.
9. dedicate myself to something.
10. Gently return the borrowed items.
11. Speak in a pleasant voice.
12. Responding to emails and messages.
13. Do not talk about what you do not know.
14. To be able to wear jeans.
15. 365 days a year to be in good health.
16. Spending money as it should be, and underwear too.
17. cook. Have deft hands.
18. To have beautiful teeth.
19. Discard unneeded.
20. Getting up early.
21. Every day, browse the newspaper.
22. Every night, sleep well.
23. Often say "thank you».
24. Do not skimp on shoes.
25. Maintain cleanliness in the corners of the house.
26. Good negotiate with people.
27. Independently overcome suffering.
28. Do not carry into the future troubles that happened today.
29. Almost no colds.
30. Have shining shiny hair.
31. To be able to style your hair the most.
32. In the team keep a low profile.
33. If you want to become a leader.
34. Have lots of friends to meet.
35. follow the trend.
36. Stroking their handkerchiefs.
37. Correctly pronounce the word endings.
38. Understand the self.
39. Beautifully write characters.
40. Have a favorite saying.
41. Do not be afraid to grow old.
42. To have a lot of plans for the future.
43. More to cry about others than about himself.
44. Have a lot of favorite people.
45. See in the mirror at least once in 2:00.
46. ​​Coming home, do not run themselves, despite the fatigue.
47. Loving care for your skin.
48. I think that today you are more beautiful than yesterday.
49. Be happy, happy look.
50. Have a good skin.