For the first time in the history of the US Open tennis tournament and the "Grand Slam" balls tennis players takes the girl with an amputated leg, according to FOX Sports.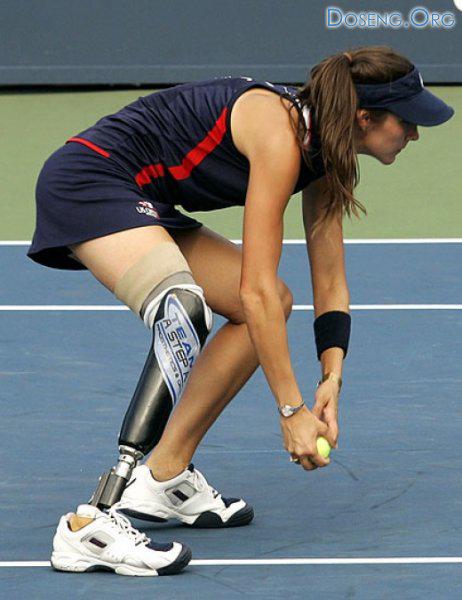 The girl's name Bruno Kelly (Kelly Bruno), she is a former world record holder in the women's Paralympic distance of 200 and 800 meters. Currently, she is a professional triathlete, as well as taking part in the show Ironman.
Kelly Bruno - one of 75 boys and girls, feeding balls at US Open-2008. She did not require any special invitation to get the job done. In June, she was among the 400 to take part in the first qualifying round. She has successfully overcome the barrier and start to first get right to work on the qualifying tournament of the United States, and then - to the main draw matches.
"Most of all I enjoy the fact that I was on the court with the athletes - admitted Kelly. - I admire their athleticism and professionalism. Because of this, I feel part of the great action. In general, I love tennis, I love to watch it a little - to play. "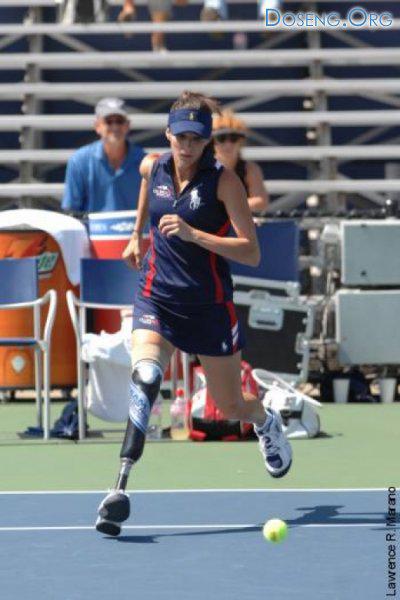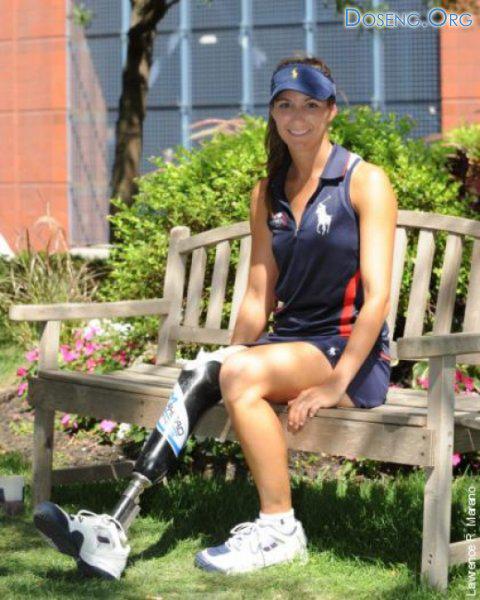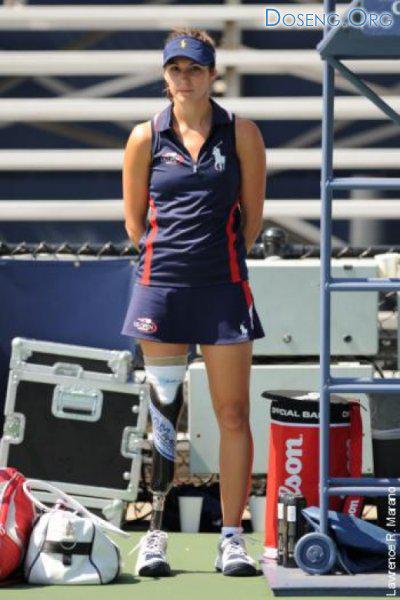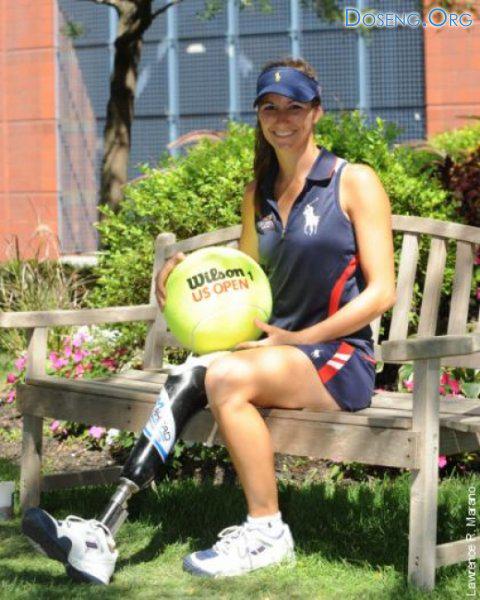 "It's a lot harder than I expected. For me, running is not as tedious as to stand in the same place during the rally. This is me just exhausting. Of course, everything in life gives me a little more complicated than healthy people, but the prosthesis has never been a big problem for me. I go with him all his life, so I'm used to it. On the other hand, this test every day and checking of strength.