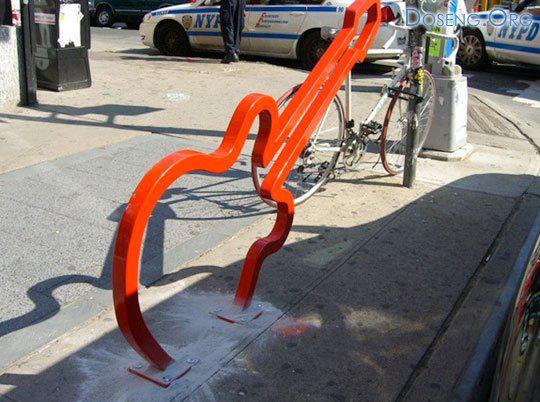 David Byrne (David Byrne), who founded the cult band Talking Heads, has designed racks for bicycles. Traffic Department of New York approved the project and now in Manhattan and Brooklyn can find 9 copyright bike racks.
All 9 racks have different shapes, each of which is associated with the place where it is installed. For example, on Wall Street set stand a dollar sign, and next to the Lincoln Tunnel - in the form of a car.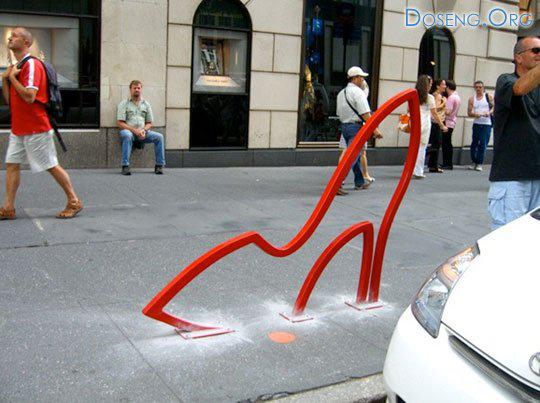 Original bicycle stands in a year will be dismantled and auctioned off as a work of modern art.