Came to power in the 90s center-left government of Mexico believes a clean environment one of the main priorities of its activities. In the fight for clean air of the capital used various means, one of them is the widespread introduction of environmentally friendly bicycles instead of cars.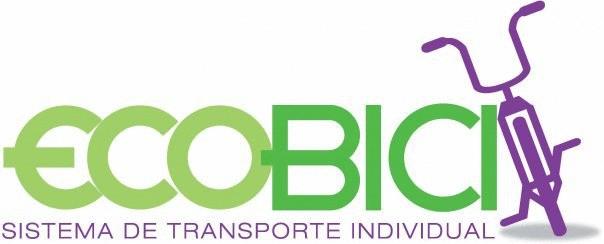 EcoBici program bikes. "For residents of Mexico this is a way to bring back the time, money and health, to improve the quality of life," said Martha Delgado (Martha Delgado, Secretary of the Federal district of Mexico city for the protection of the environment during the presentation of the program.
Before you run the program in Mexico was undertaken preparatory activities. Traffic regulations expanded the rights of cyclists and reinforce the responsibility of drivers, it was determined the layout of the rolling stations, marked bike paths.
How the program works EcoBici? Its members pay a small annual fee in the amount of 300 pesos, something around 24 us dollars. The holder of the annual pass can take a rental bike at any station and return it in any other place. For the first 30 minutes additionally do not have to pay an extra charge for the second half an hour, 10 pesos, and then for 35 pesos per hour.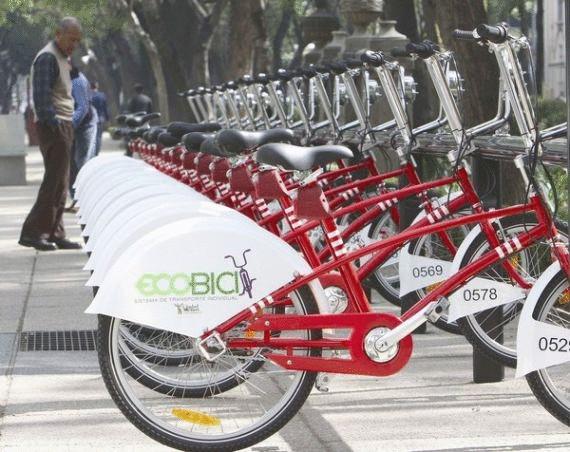 Thus, if near the house and has a rolling work station, it is possible to commute there and back, saving money, training your muscles and not polluting the city's air. It offers residents of the Mexican capital 85 rental stations and 1,114 bicycles.
During the first three months a desire to participate in the rental program expressed 5.5 thousand people, while the target number of participants 24 thousand Today, according to the estimates of each participant's program account on the day of 1.7 trips.
The bikes still make up less than 2% of the total number of private vehicles in Mexico city. Through various programs, including EcoBici, the government hopes to increase the share of pedal transport to 5%.
So far the program is open only to citizens. The plans of Clear Channel Outdoor, the company operator EcoBici, to extend it to hotels and provide services to their guests. It is also planned to increase the number of rental bikes up to 6,000 pieces, and cover more residential areas.
For such a huge metropolis like Mexico city, the figure may seem small. However, it is worth considering that a Cycling culture is being revived among the youth that promises huge success of the program in the future.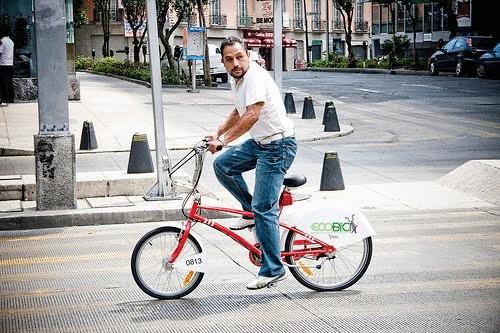 Source: /users/104