In Chelyabinsk, September 14 will be held flashmob under the motto "Chelyabinsk smiles to the world," reports a REGNUM referring to the organizers - NGO "Club Chelyabinsk brand". The aim is to create a flash mob "the biggest smiley built of people».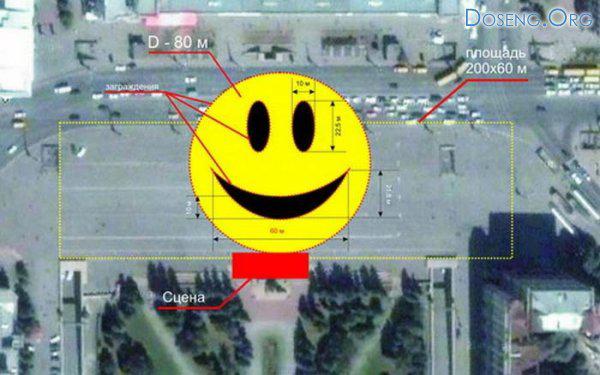 It is planned that in the main square of the city, the Revolution Square, ten thousand Chelyabinsk dressed in yellow raincoats, stand within the boundaries of the square lined with lines and create a "smiley" diameter of 80 meters. Then from space giant smile engraved satellite QuickBird, after which the picture will be posted on the Google-maps and will become the hallmark of Chelyabinsk.
The organizers have applied for the inclusion of the event in the Guinness Book of Records, and Russia, and invited him to Dmitry Medvedev.