According to old tradition, continue to acquaint you with the cities of our vast country with a bird's-eye view. Today we are visiting one of the largest industrial centers of Russia with the enterprises of metallurgy, mechanical engineering, metalworking and instrument - Chelyabinsk. Chelyabinsk - a city with a population of 1, 13 million people, located on the southern Urals. Not everyone knows that is one half of Chelyabinsk in the Urals, Siberia and the second, the division is not conditional, but "geology". The western part of the city "granite" (ie, a typical Ural), and is in the eastern zone of sedimentary rocks (ie Western Siberia). Chelyabinsk, Yekaterinburg, along with informally considered the capital of the Urals.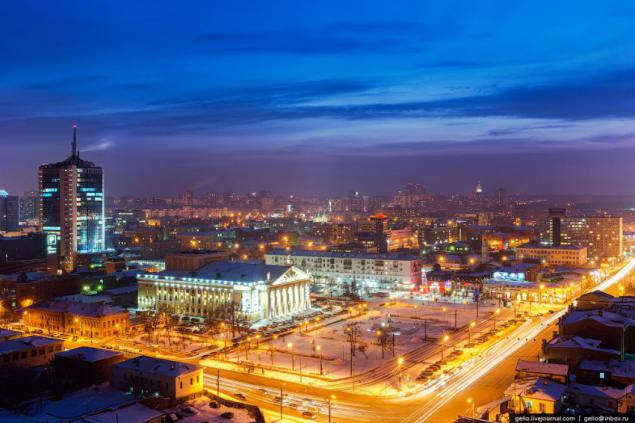 Embankment near Trinity Bridge. Area Yaroslavl.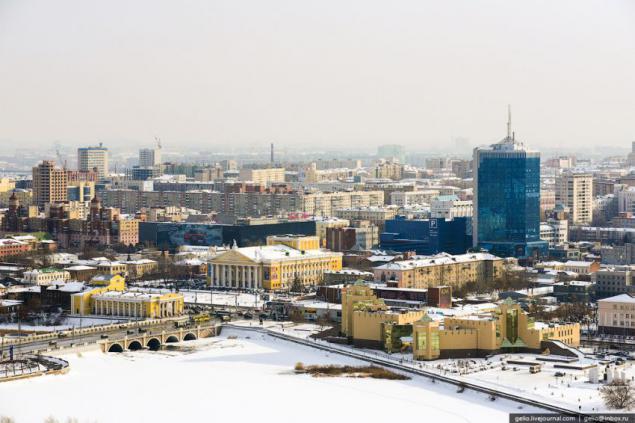 Bridges over the river Miass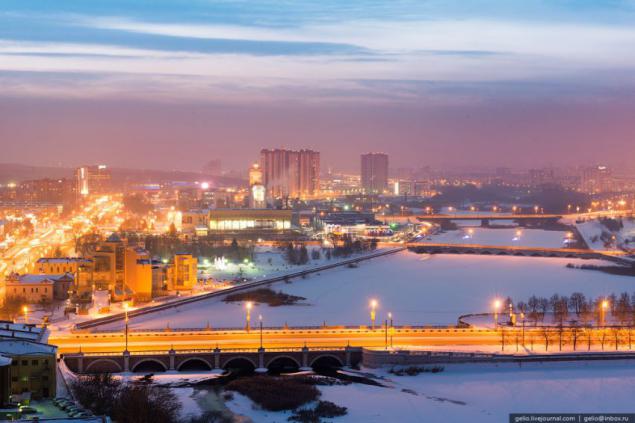 Revolution Square - the main square of Chelyabinsk.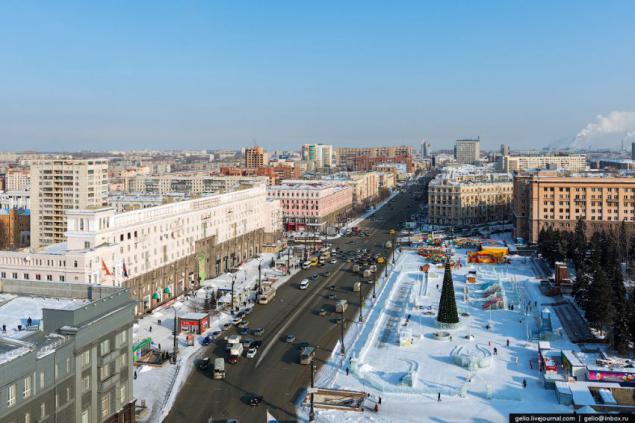 "Residential building executive committee" (built in 1938)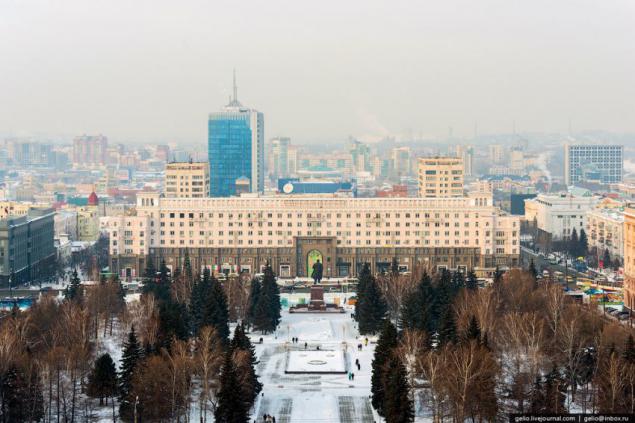 Lenin Avenue. East View.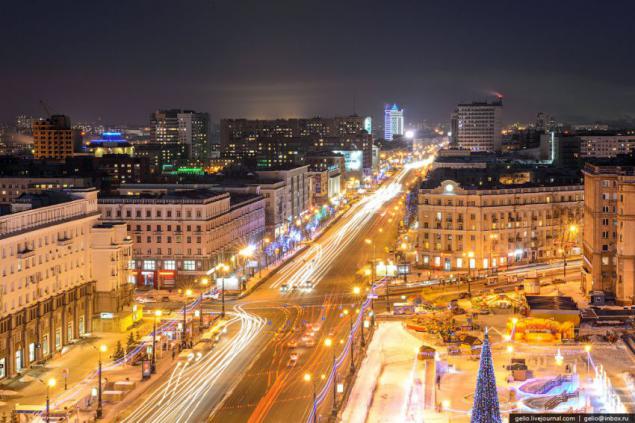 Lenin Avenue. View of the west.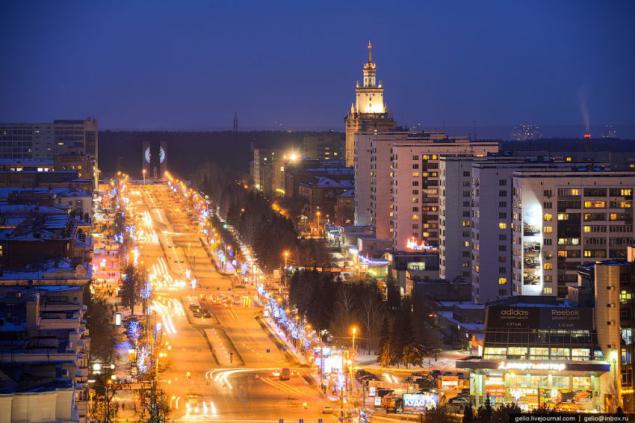 "Kirovka" - Chelyabinsk Arbat.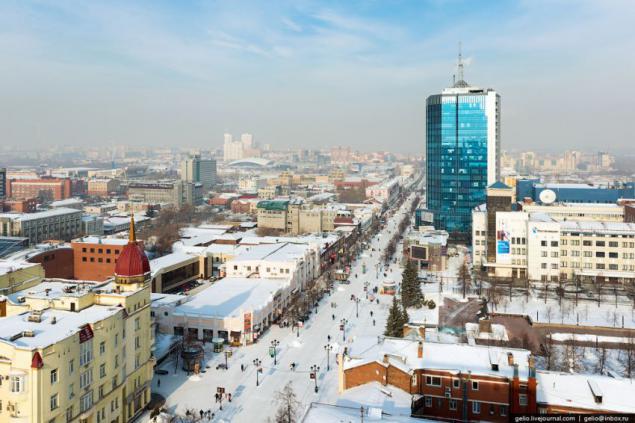 Kirov Street ushered around Chelyabinsk. She was one of the first in the city.
Since 2000, the street became a pedestrian zone.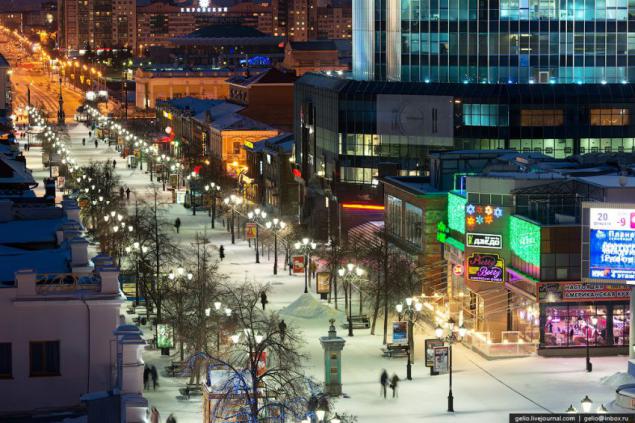 Boulevard of Fame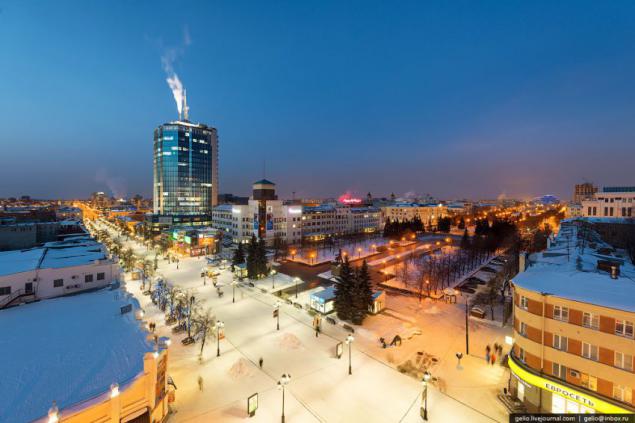 Shopping center
Inside the building there columns supporting a skin, and the angles on which rests the dome, are placed on special rollers and can be moved.
The design is modular and can "breathe", sinking or rising, depending on the temperature changes.
At the time of construction of such a technical solution it had no precedent in the world practice.
The weight of the dome, collected 1,500 concrete slabs, remove the cables - more than 5,000 tons.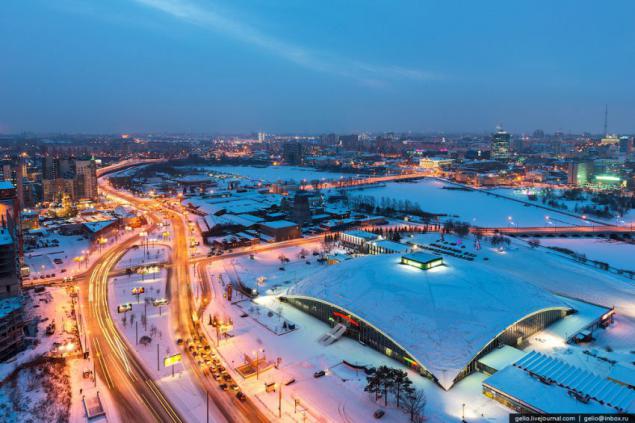 Chelyabinsk State Academic Opera and Ballet Theatre named after M. Glinka.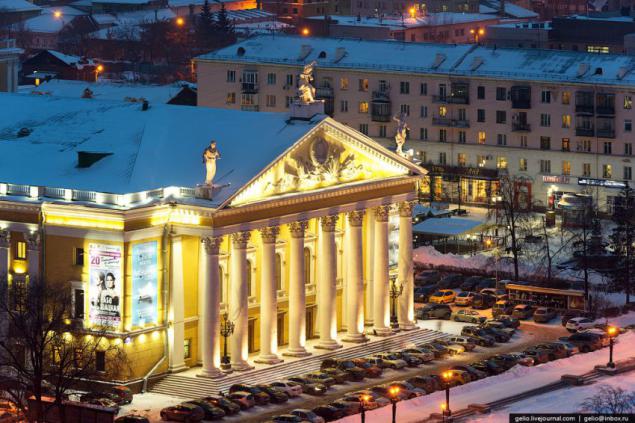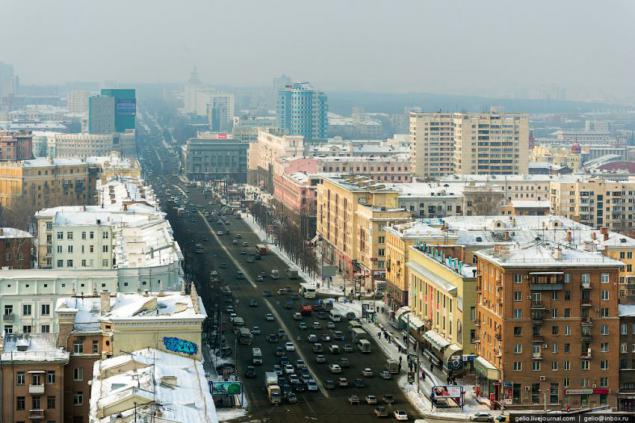 Miass River embankment (panorama clickable)

Street Labor
South Ural State University (SUSU)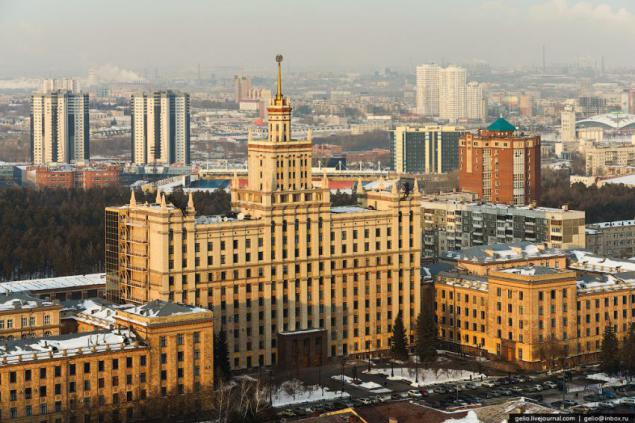 Office center "Chelyabinsk City»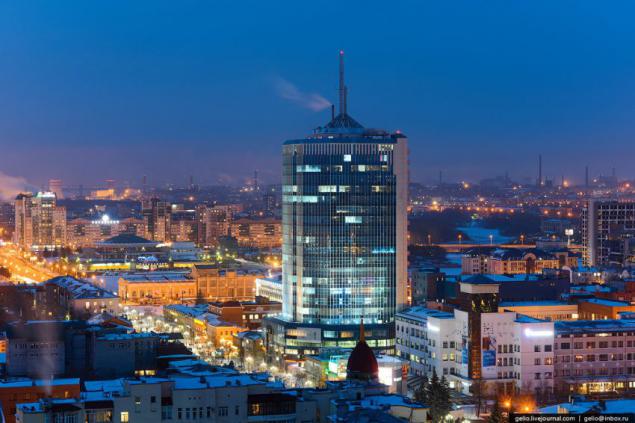 It is the tallest building in Chelyabinsk. The height of the spire is 111 meters.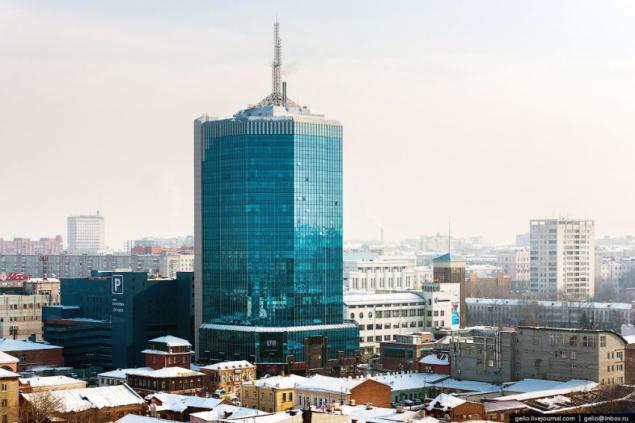 Train station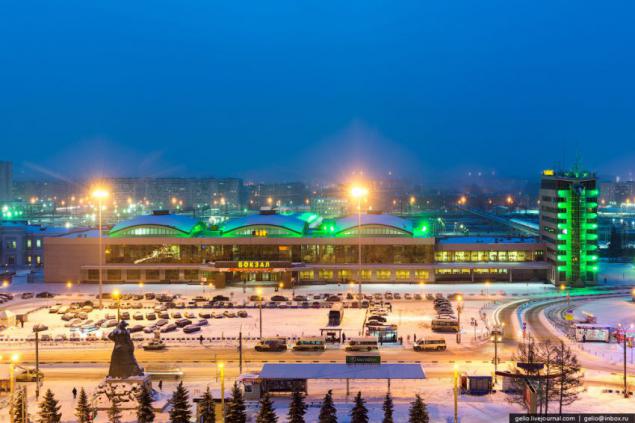 Railway Station Square

Theatre Square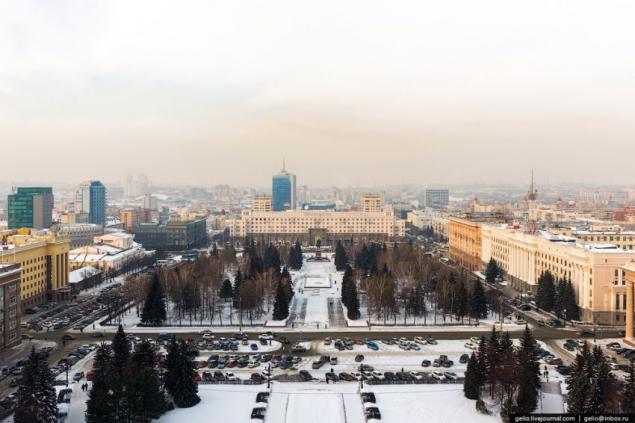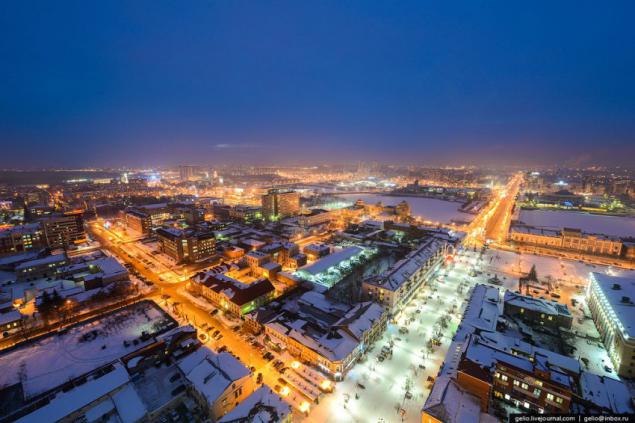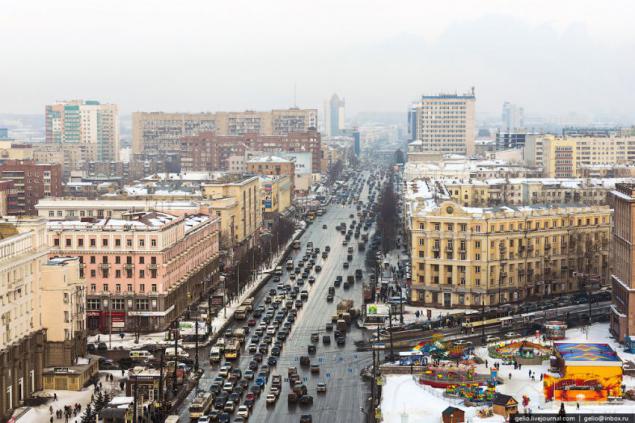 Chelyabinsk State Academic Drama Theater named Nahum Orlov.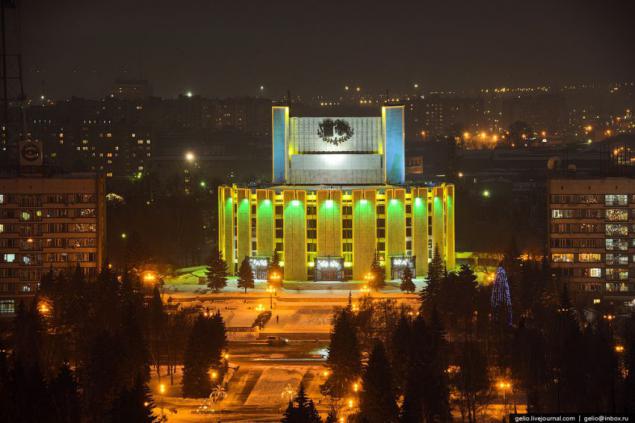 Monument to Kurchatov - the "father" of the Soviet atomic bomb.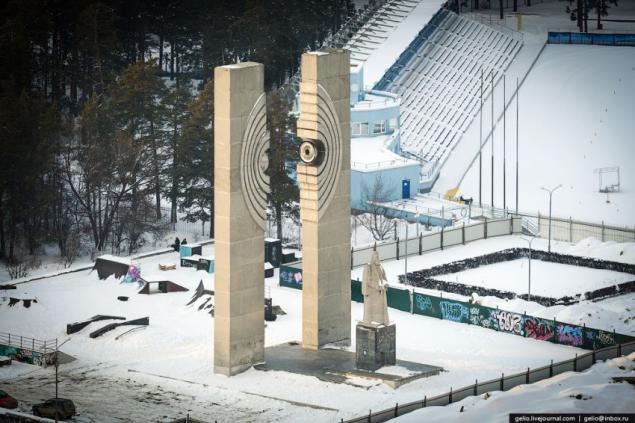 State Public Library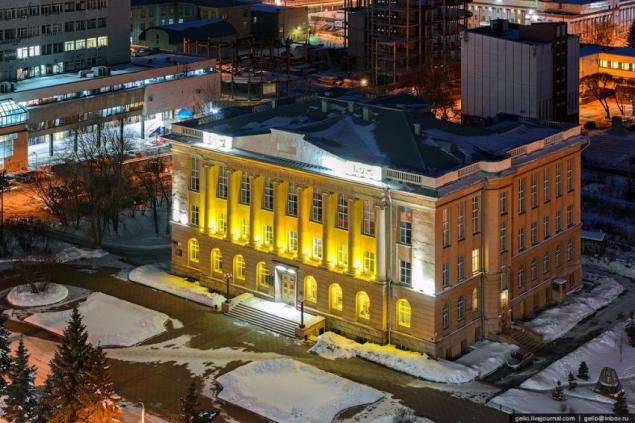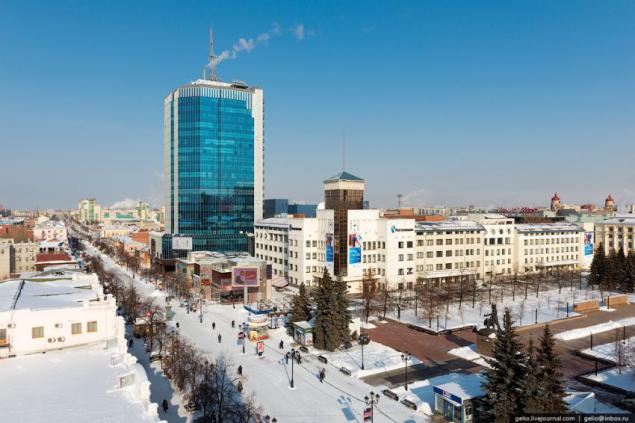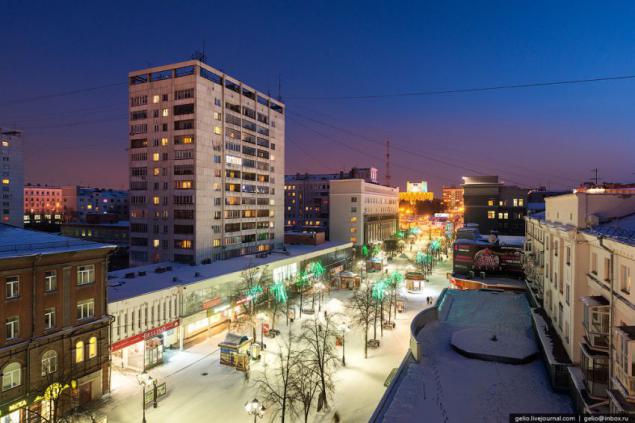 Temple of Alexander Nevsky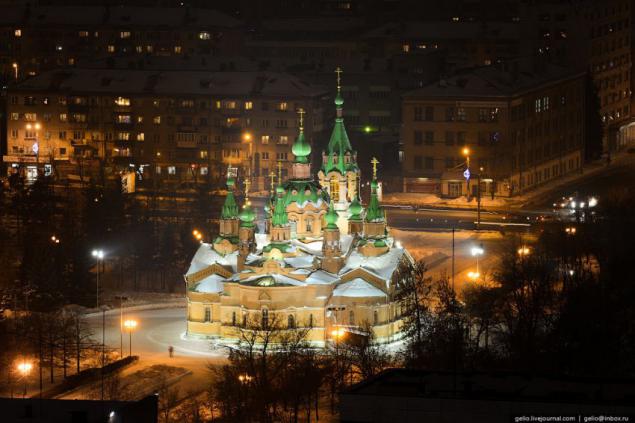 Organ Hall and Chelyabinsk circus.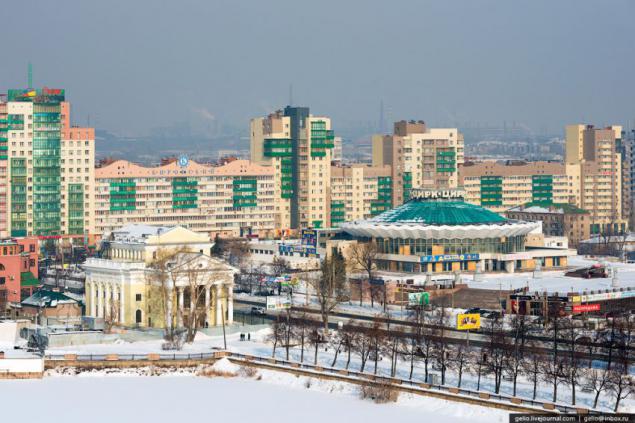 Interchange at the intersection of the Sverdlovsk Avenue and st. Brothers Kashirinyh.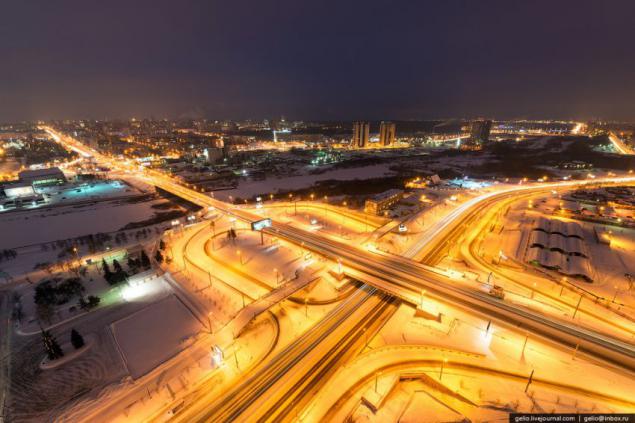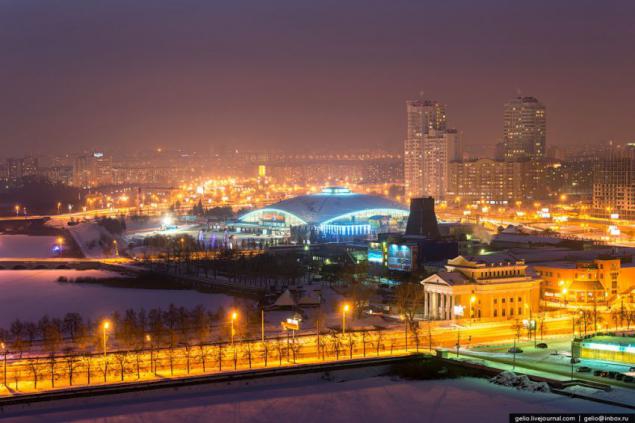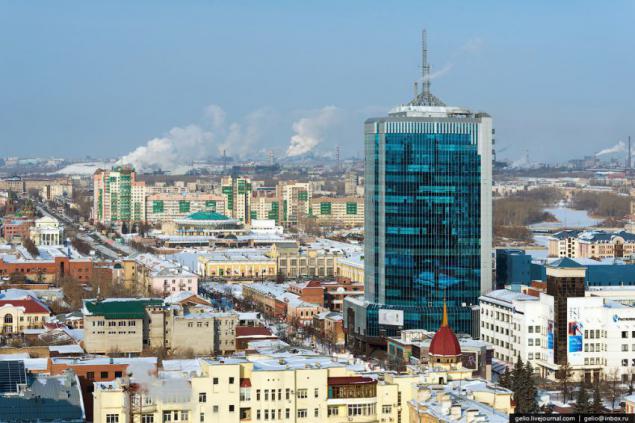 Hotel «Malachite»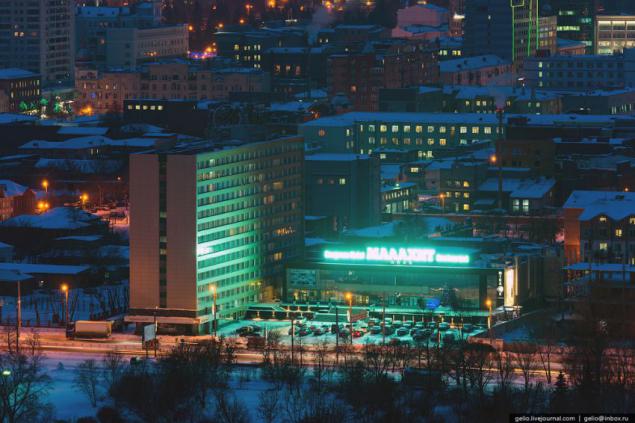 Stadium «Central»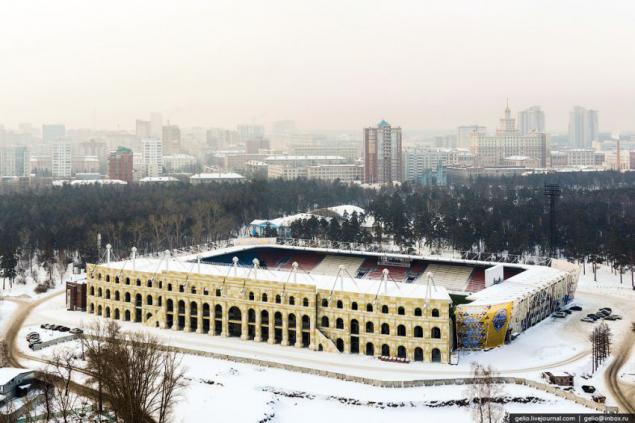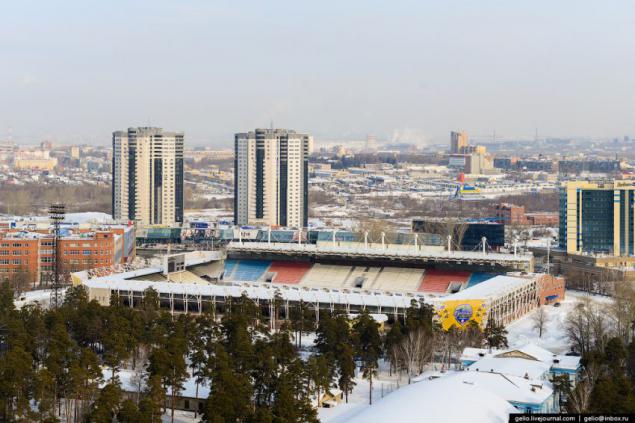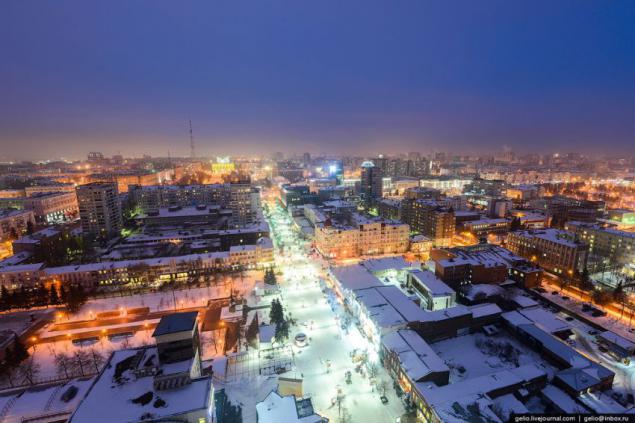 Eternal Flame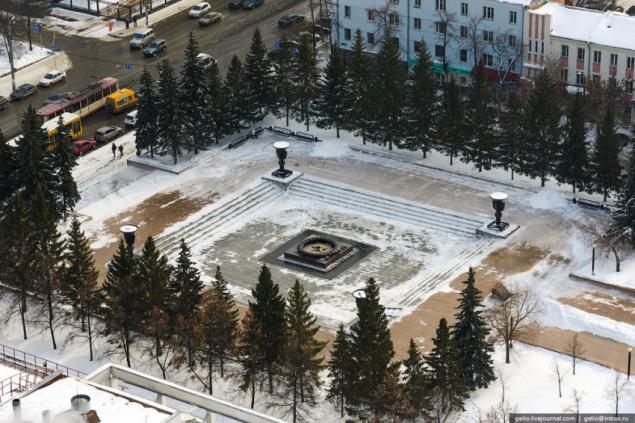 Orthodox Church of the Holy Trinity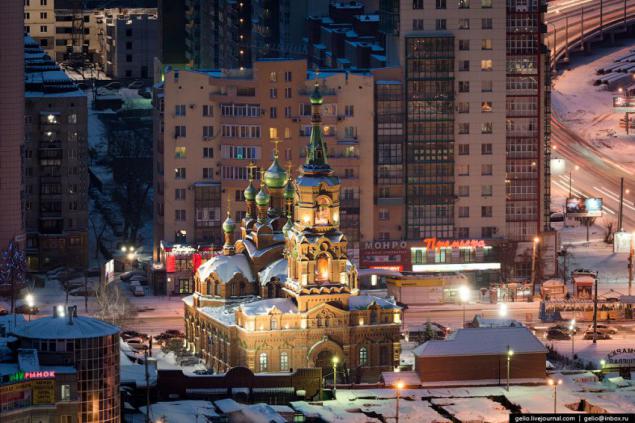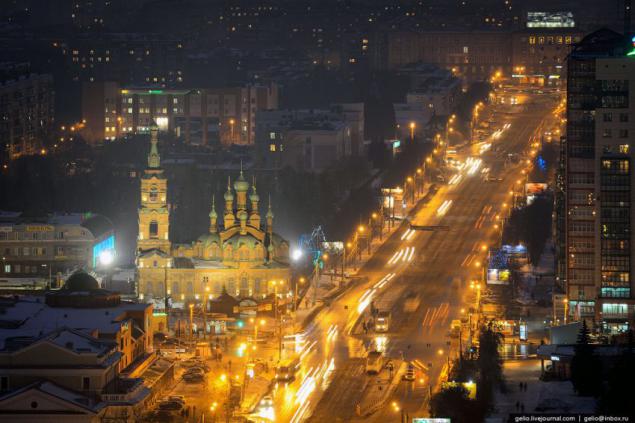 Central Park of Culture and Rest. Gagarin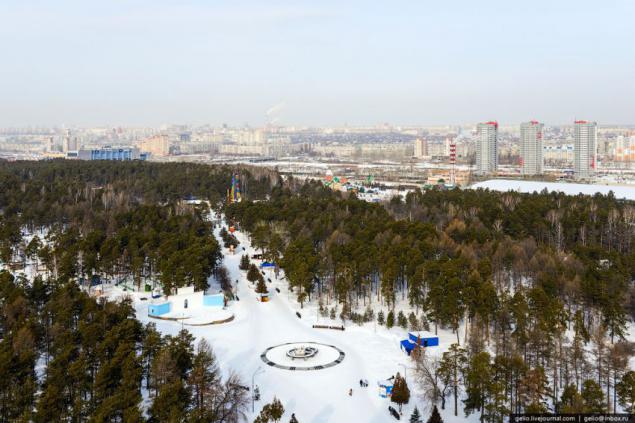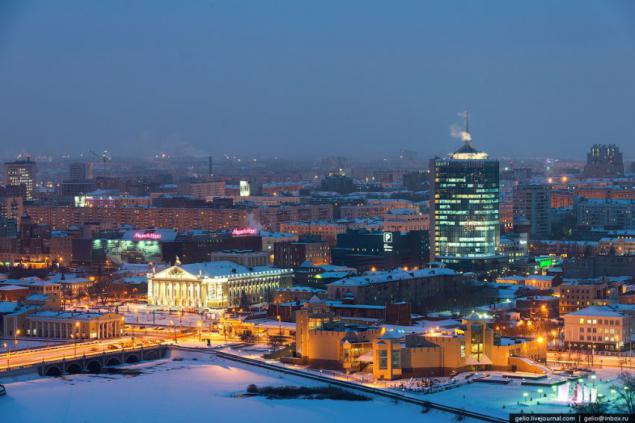 The intersection of Thieves and Red.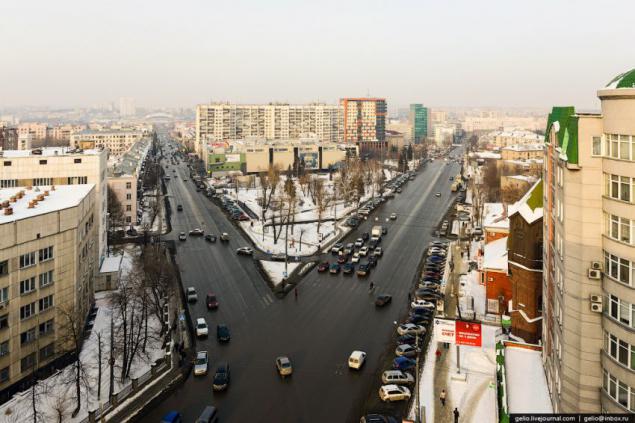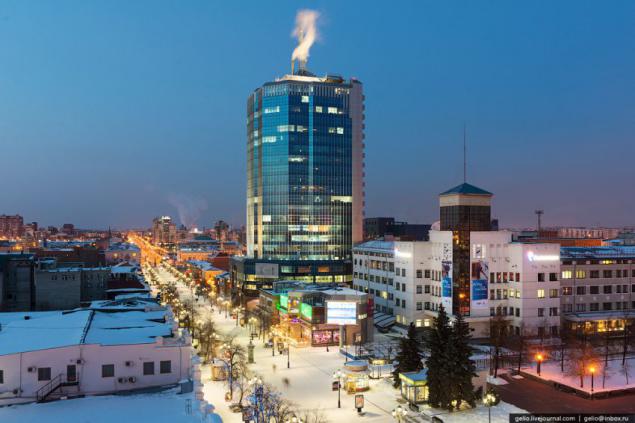 Transport interchange near the plant. Kolyuschenko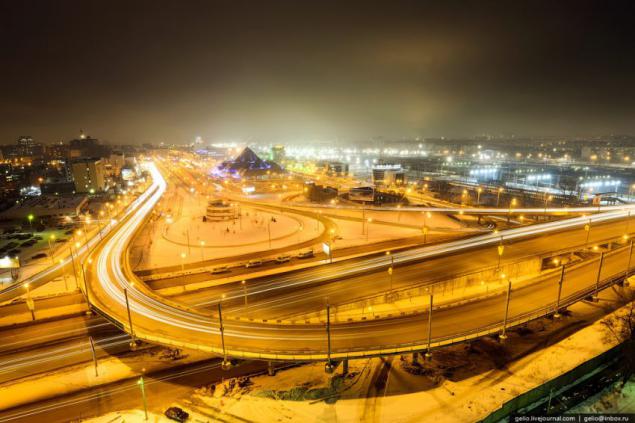 St. Simeon Cathedral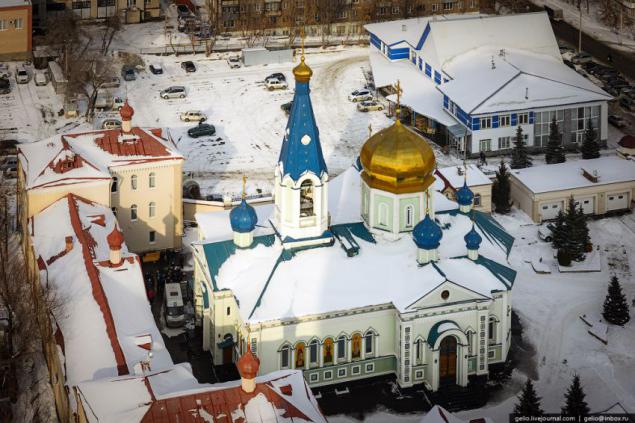 Management South Urals Railway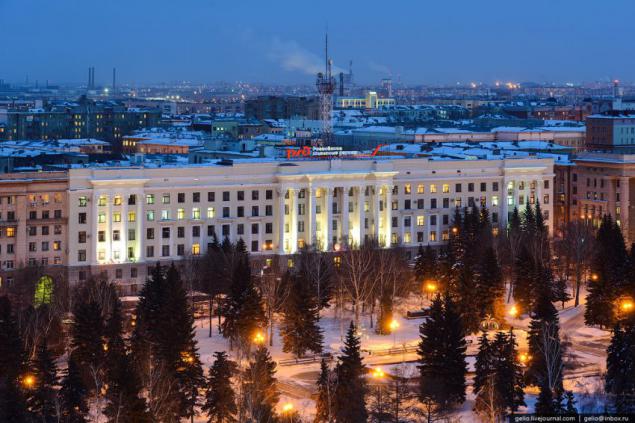 Typical construction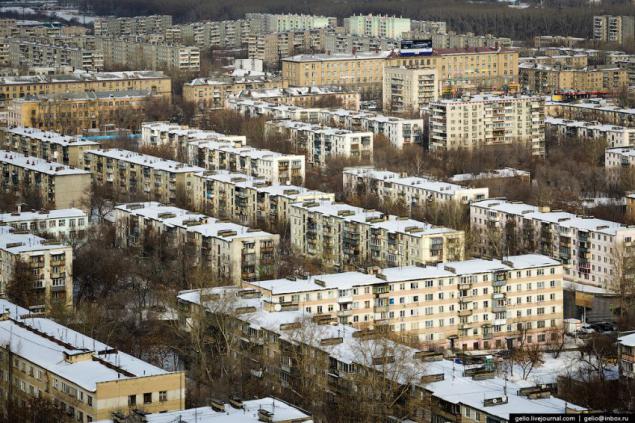 Parking in Chelyabinsk)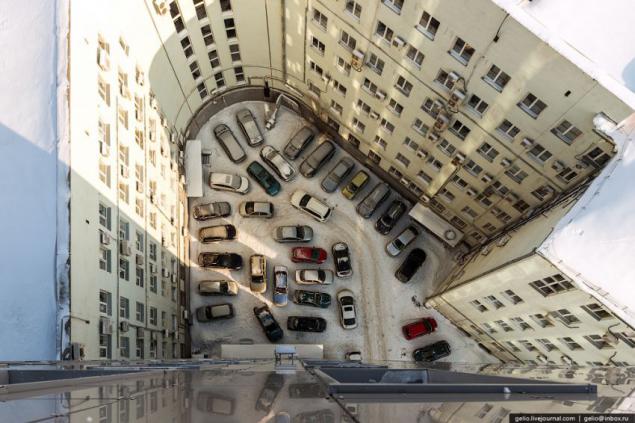 "Rhythm»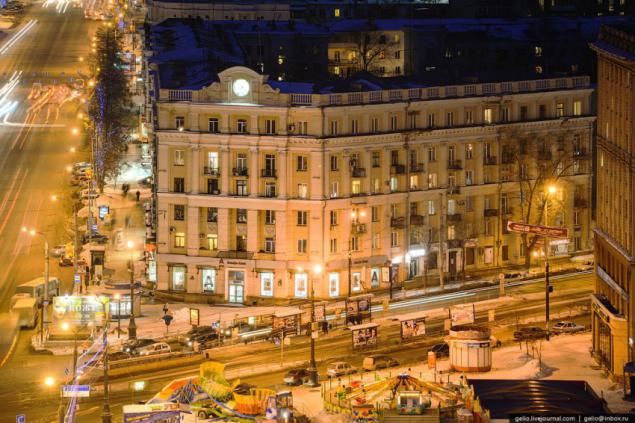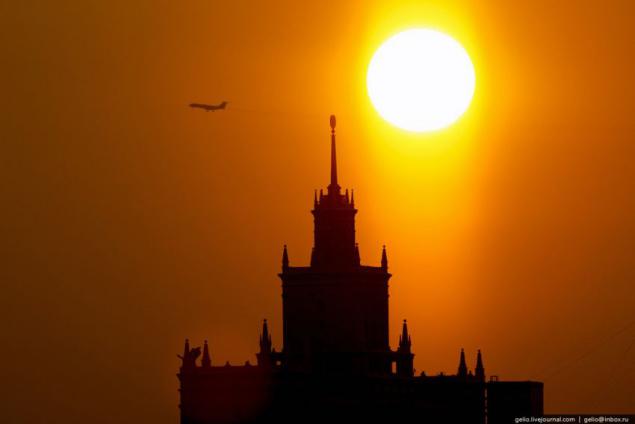 Source: gelio.livejournal.com