Alain Smirnova Svetlana Kozlova, KP.RU
On board were 88 people, including six children.
Liner Company "Aeroflot-Nord" took off from "Sheremetyevo" at 1:12 Moscow time.
The crash happened at 3.11. "Boeing 737-500" came in to land in Perm, at 1,800 meters the connection with him was lost ...
Residents of high-rise district of Perm Eranichi awakened by the roar of low-flying aircraft. He fell in the forest between Eranichami and Krokhaleva.
According to eyewitnesses, the plane was flying in the sky is already burning. Now the whole log Eranichami and Krokhaleva between the fire and the smoke. To get to the fire very difficult.
They work all emergency services - rescuers MOE, about 30 cars "First».
The plane fell directly on the Trans-Siberian railway crossing. The train stopped. The wires are broken.
In dozens of meters from the crash site - houses. In the MOE said that the pilots until the last ship taken away from residential areas.
All crew members, two pilots and four flight attendants - born in Arkhangelsk.
 - The aircraft had discovered, he fell in the city, in the wilderness, and, according to preliminary data, in the land of the victims and destructions. In the fall of the plane exploded its wreckage scattered in a radius of about four kilometers, - say in the MOE.
According to the Federal Air Transport Agency, the plane is completely destroyed.
From Moscow to Perm has already left the Russian Emergencies Ministry plane carrying Task Force, rescuers and psychologists.
Russian President Dmitry Medvedev instructed the Transport Minister Igor Levitin to form a government commission to elucidate the causes of the plane crash in Perm.
Debris scattered on the tracks TranSiba. Photo: Alexey ZHURAVLEVA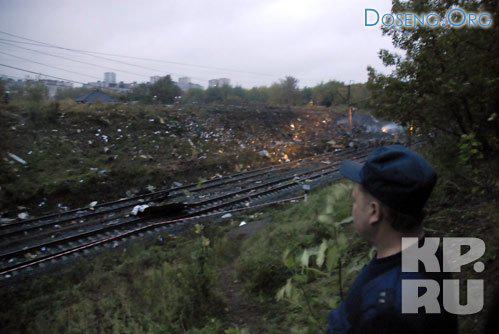 Railroad hardly affected. Photo: Alexey ZHURAVLEVA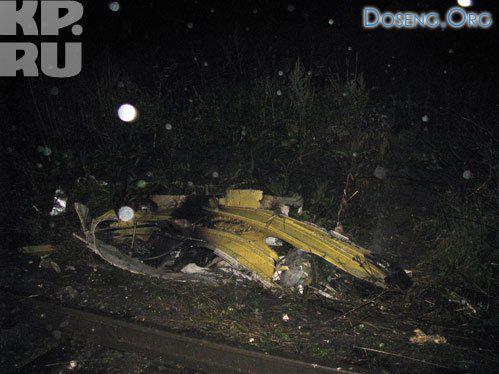 The wreckage of the plane. Photo by Aleksey ZHURAVLEVA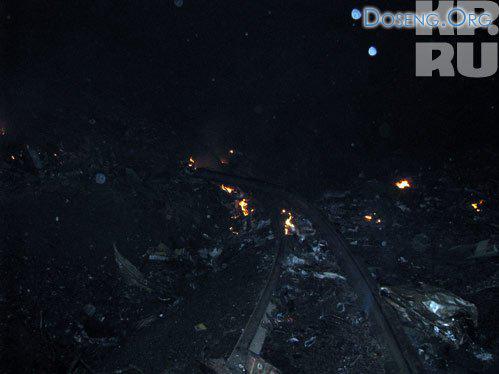 So dorgu across the ravine and burned lights a fire. Photo by Aleksey ZHURAVLEVA