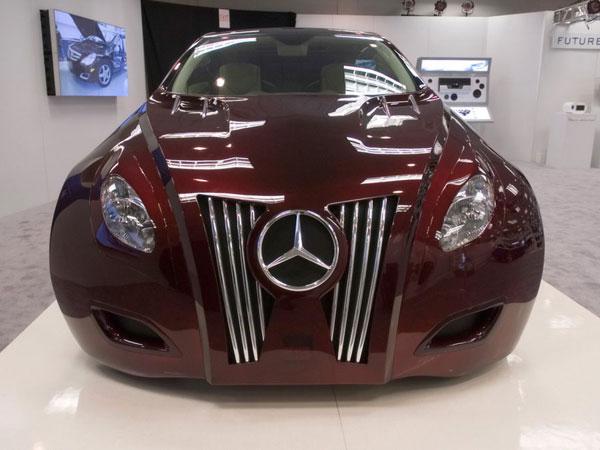 As a basis for his show car corporation Alpine, specializing in automotive
multimedia systems, took the minivan serial Mercedes R500 and created on the basis of his likeness
Space Korablin called Alpine Imprint RLS.
To achieve the desired effect in the car had to change almost all the details. Sports
seats are attached to the door opens upstream movement, a new instrument panel, the center of which is located the clock, shaped a bit like a huge flower.
Even changed the shape and position of the pedals.
And, naturally, added a huge number of speakers that there are literally swarming everywhere.
Externally, the car is also not possible to know.
The first thing that catches your eye is a huge star in a spectacular three-beam, made in the style of the front of the Batmobile.
Tuners Alpine have achieved - Imprint RLS simply doomed