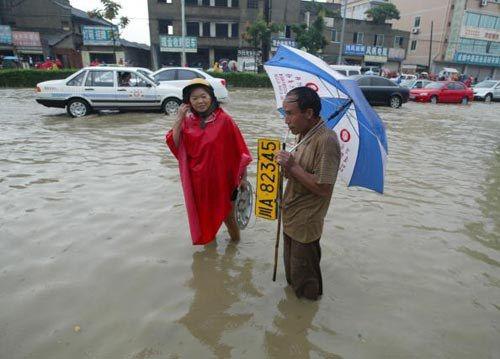 In Sichuan province after a major earthquake, which occurred on May 12, the majority of residents are still living in temporary shelters, mostly in tents.
Starting from September 23, go heavy rainfall, increasing even more disaster. Currently, because of the rains completely interrupted connection with 5 settlements, which are home to 16 thousand. Man.
Rains continuously go to the county Chinchuan Sichuan since September 23. The highest recorded rainfall in some areas is 180 mm.
According to the latest data, in Beichuan county from the new disaster 9 people were killed and 35 are missing, more than 340 - were injured.