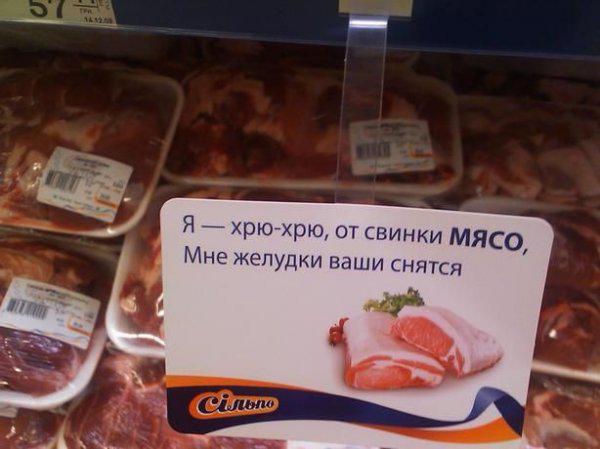 In the supermarket "Silpo" in Victory Square (write to Kiev to not ask in the comments. The information is taken from the author himself can not check, I'm not in Kiev)) decided pokreativit.
It turned out funny)) You can see for yourself.
Can help their creatives? If you have any ideas rhymes, then throw in comments)
"Pizza, as in Italy, -
For waist circumference! ».
"Stuffing take and fire away patties -
Kids will rejoice! »
"I Salmon. Cool fish.
You have three kilograms to ».
I - moo-moo - cow myasko,
Receptors are proud of me!