Taken from one of AUTOFORUM. Really liked the description of the accident.
Quote:
About Subaru SEC outside world. I ask members of the forum not to hang stamps to identify those responsible and fair and independent tribunal to hear the version of the aggrieved party.
Today, on the street, two tram World, with straight-through mufflers, mudguards and Chinese red xenon staged street racing with traffic lights, constantly overtaking each other, roughly trimmed road users, driving through a red light. As a result of these figliganskih inherently actions on that section of road they clamped Subaru SEC, which was moving at a speed not exceeding 40 km / h. Subaru driver was taken aback by the audacity of racers and just do not have time to react to the blatant rudeness road.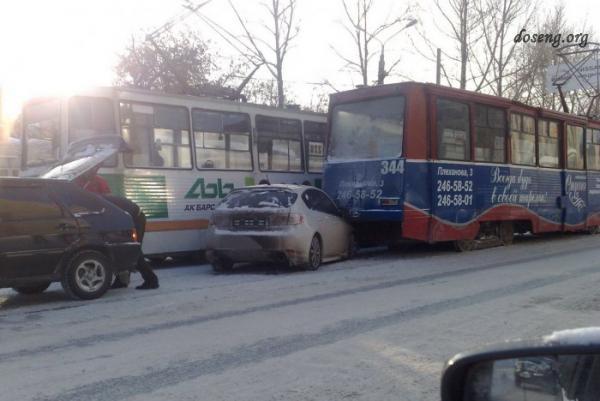 In the background "culprits" accident