That's how Japanese architects presented the dream of a country house, a Japanese family.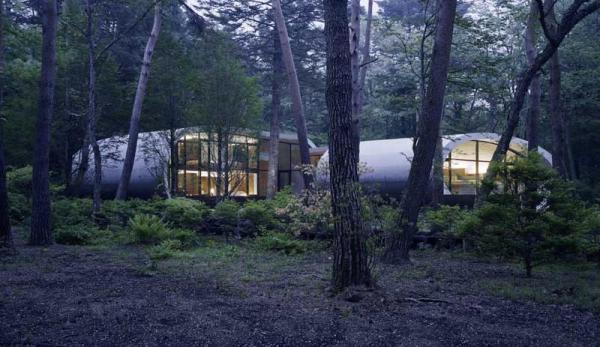 The two-story building consists of two concrete pipes, with oval sections that as if hugging a tree.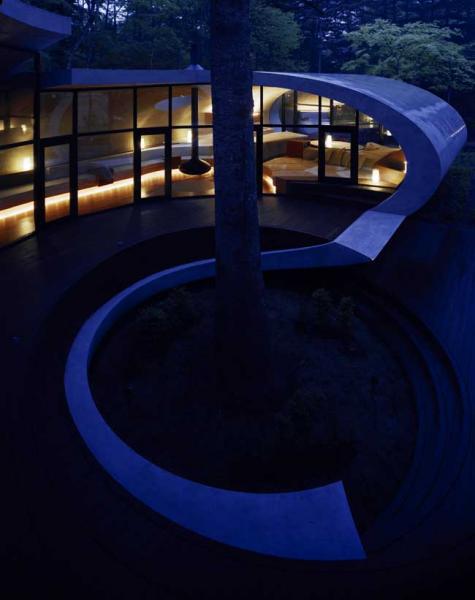 "Living in harmony with nature does not mean the dissolution of it, and involves interaction, coexistence," - says Kotaro Ide, one of the sponsors. "The existence of a structure depends on its ability to withstand natural forces and influence." During the construction of villas used primarily wood and concrete. The building is energy efficient - ventilation and air movement thought out so that in winter the house was the most heat, and summer - cool.