The photos show the power and unpredictability of our planet
1. coast of Sri Lanka, 26.12.2004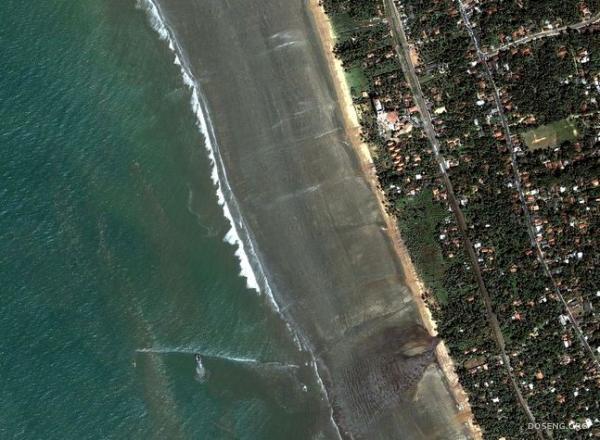 Ocean quickly moves back to 400 m. In the south-eastern coast of Sri Lanka - in just 5 minutes before the devastating tsunami.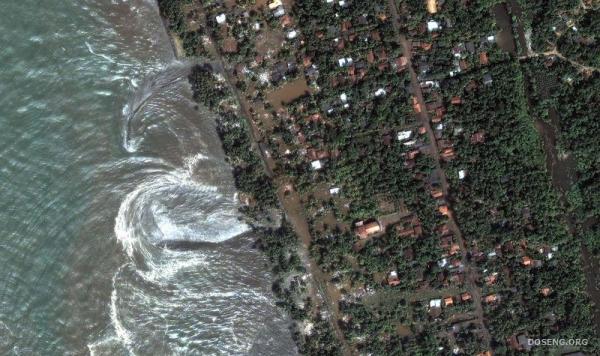 Rushing water beating against the shore - just a few moments before hitting the main wall of water.
2. Fan alluvial deposits, the province Xinjiang, China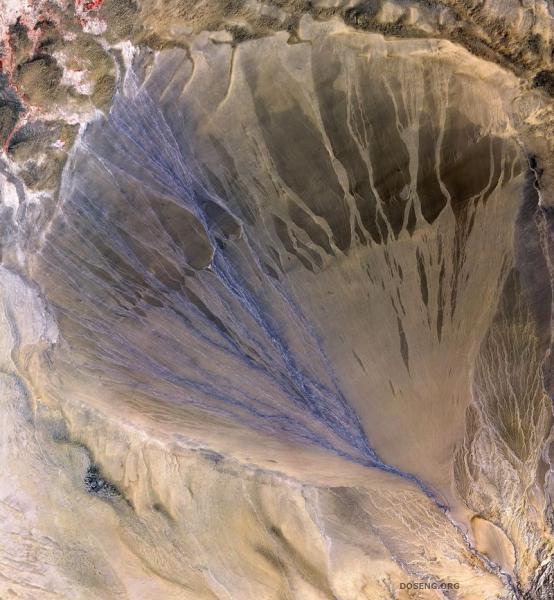 This photograph, taken 02/05/2002, shows a fan alluvial deposits formed on the southern border of the Chinese desert Taklimakan.
Normally, such a fan is formed when water is drained out of the canyon, and each new stream eventually becomes clogged due to sludge.
As a result, a triangle of active and inactive channels. Blue channels on the left - are active.
3. The retreating glaciers in the Bhutan Himalayas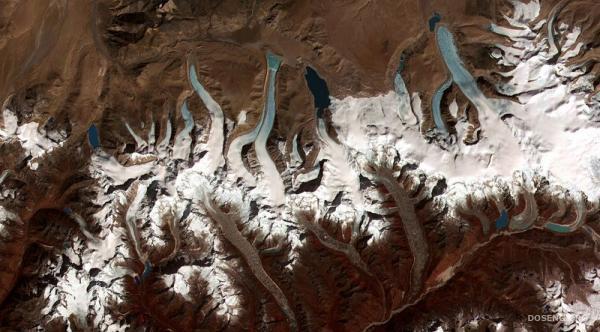 Beautiful and clear evidence that glaciers slowly melting due to global warming.
Easily distinguishable edge of glacial valleys, into water, and forming a lake - a trend,
noticed only in the past few decades.
4. Cyclone Isabella 2003