As you probably already know, in April 2009, 9 years after the fire was finally restored lookout Ostankino television tower. Particularly noteworthy are the rules visit the TV tower. To begin, prepare 500 rubles per person on weekdays and 600 rubles at the weekend. Do not forget to dial a group of 30 people, copy all passport details, and a few days before a visit to send data to the security service. It should also be borne in mind that women with obvious signs of pregnancy, children under 12 and adults over 70 years to the observation deck is not allowed at all. If your child is between 12 and 14 years of age, shall be zagransporta (requires an identification document with a photo). Oh yeah, I forgot, you need to pay a visit to pay in advance, and only on weekdays. So to get to the observation deck just walking past just is not possible.
Further, if you do pay a visit and appeared at the appointed time you will find a fascinating process inspection. Passport you check several times. You will receive a plastic card with a bar code and sent to the gateway. It's such a screening area where entry is strictly one. Customs control at the airport and it looks easy.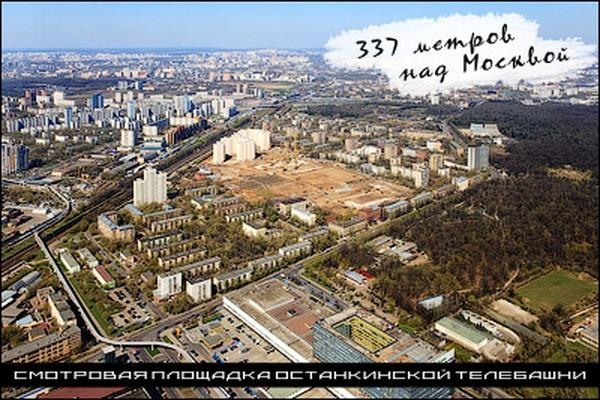 Well, finally the complexities behind, and you find yourself at the base of the tower. There is a small museum and you will spend a little history of the tower.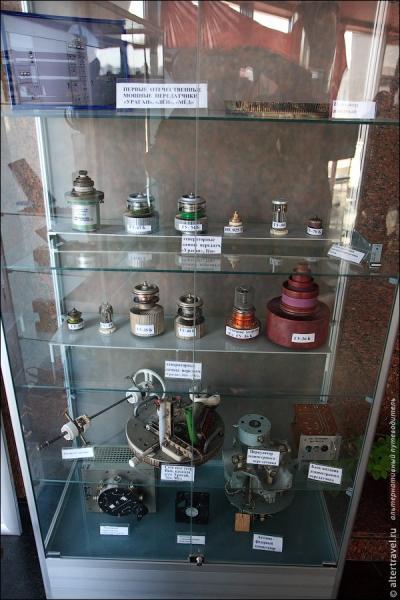 After you inspect all the exhibits you will be shown a movie about safety and the rules of conduct during the evacuation. And then in small groups of about 6 people on the new ThyssenKrupp elevator for 1 minute you raise to a height of 337 meters.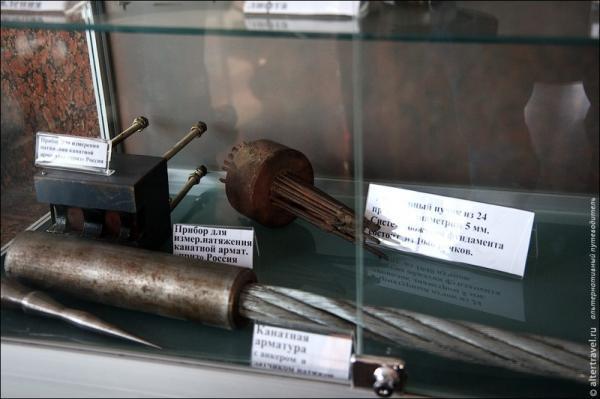 And finally you are on top. Really, I can say that the 350-meter telemachte sensations and experiences much more. As for photography - it is extremely unfortunate. Worse than up here at 11 o'clock may only be noon. But the main thing is that quite frankly not look at that. Near Exhibition Center only, and the city center somewhere very far away. Okay, let's see what you can see here. Here's an example ENEA Street. Academician Korolev and Prospekt Mira.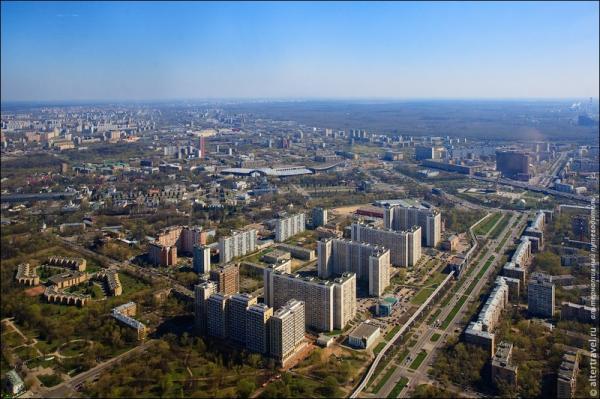 Boat station at the Ostankino pond.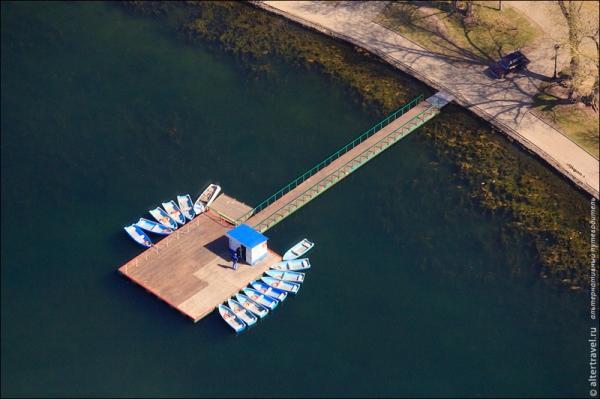 CHP-23 Golyanovo.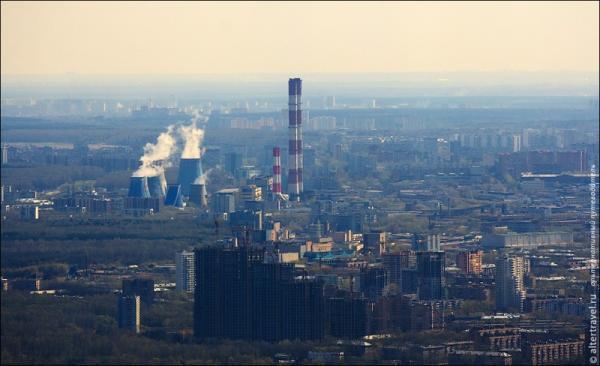 The town of astronauts.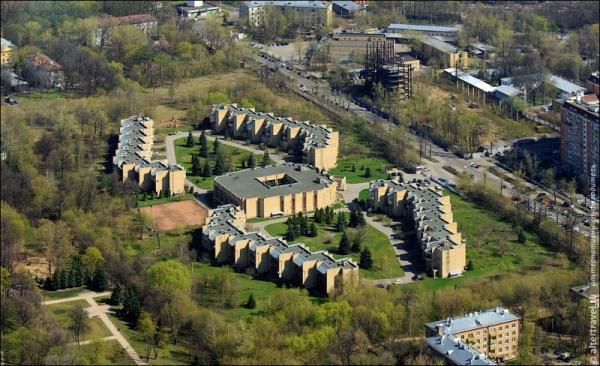 Park pond in the park Ostankino.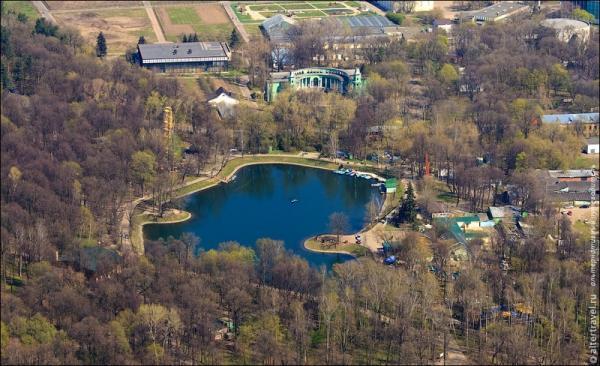 Trinity Church in Ostankino Ostankino Palace and part.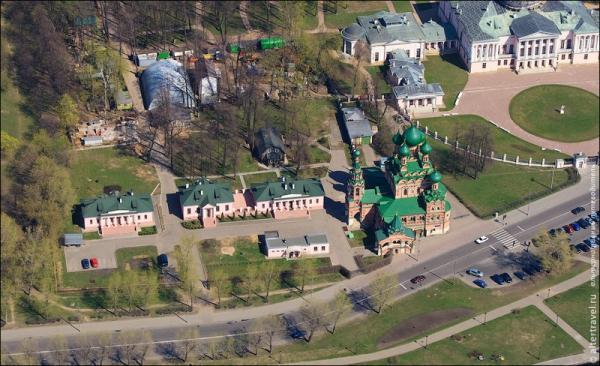 Hardware-studio complex №1 Television center "Ostankino».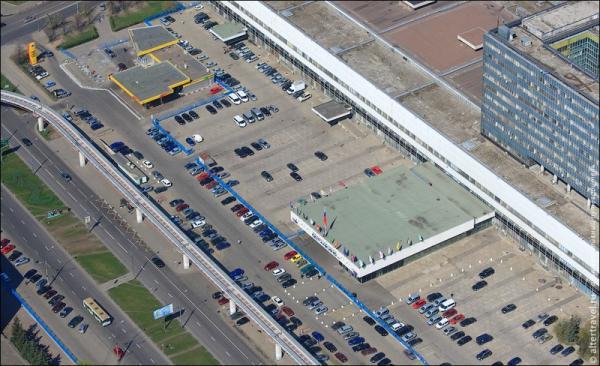 52nd district Marfino.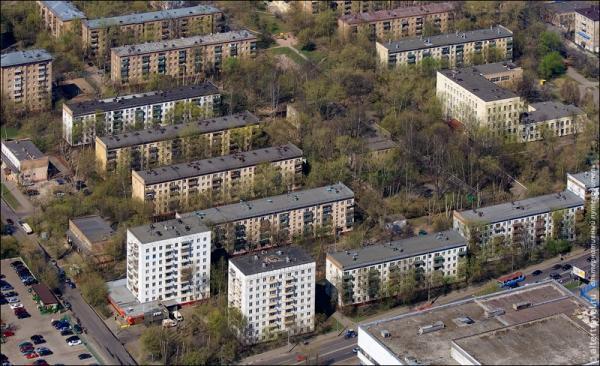 Oak Grove.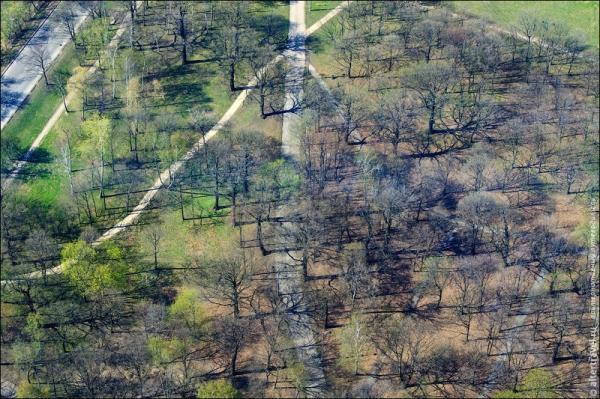 Station Moscow Butyrskaya, the club "Gaudi Arena" in the former movie theater and a car elevator to the right.
Moscow City.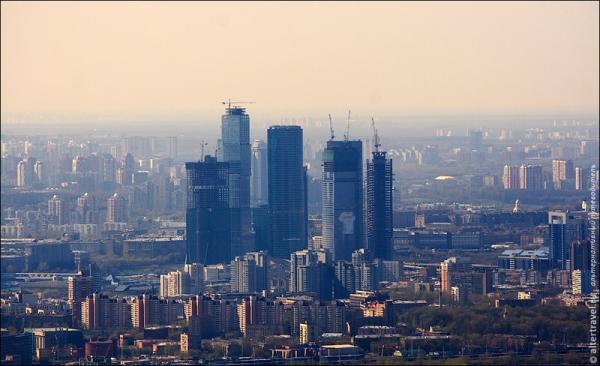 View towards Leningradsky Prospekt. Residential complex "Triumph Palace" LCD "Airbus».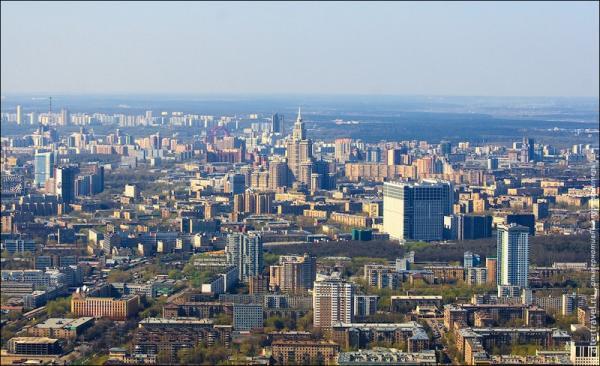 Parking.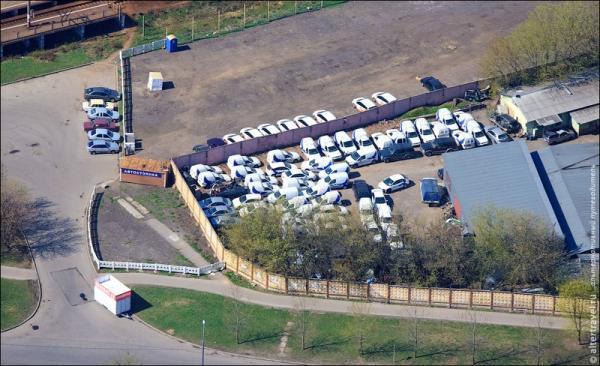 Ostankino State Farm Ornamental Gardening.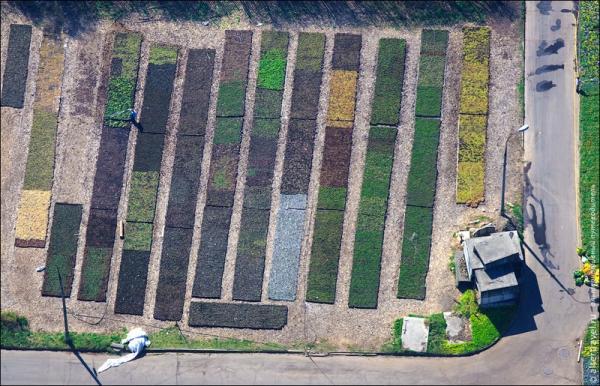 "House on Running", "Dynamo" stadium, machine-building plant "Banner of Labor" and the residential area of ​​"Grand Park».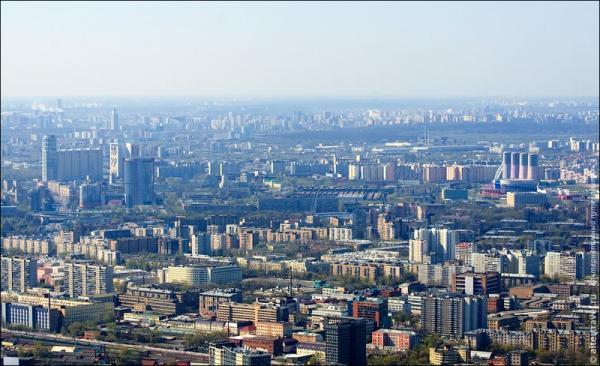 CHP-25 in Ochakovo in the background, the LCD "Edelweiss" on Kutuzov and "House on Running».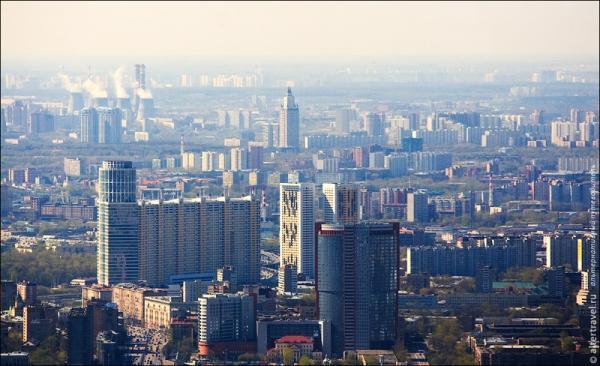 Federal State Unitary Enterprise "State Research, Design and Development Institute of Mining and Metallurgy of nonferrous metals».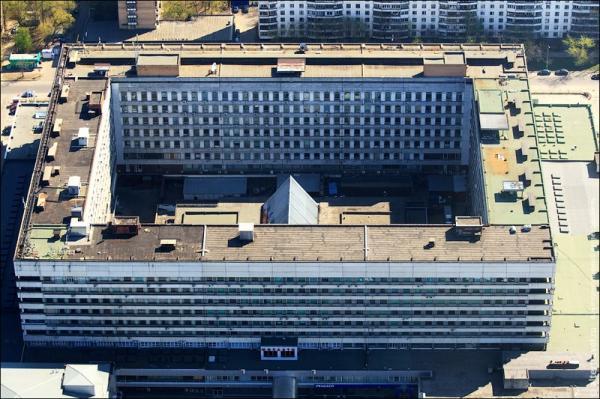 Ostankino Sheremetyevo overpass on the street.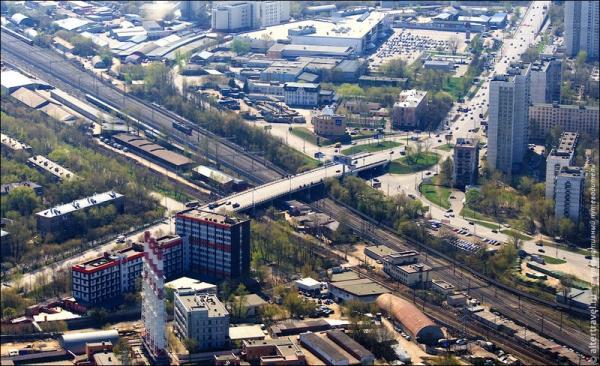 ENEA with built in 2008. The international exhibition center «Russia».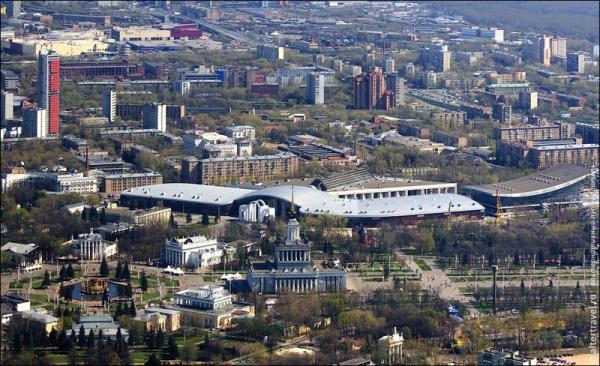 Main feature of the observation deck since time immemorial is a small piece of glass floor. Many bypass his side :)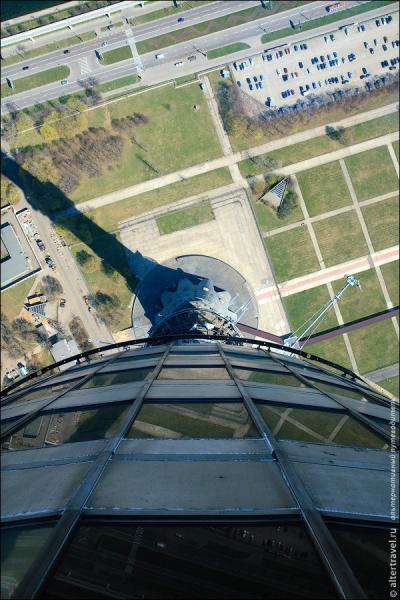 In the center is the construction of residential complex "Marfino", on the left you can see the overpass Moscow molorelsovoy road.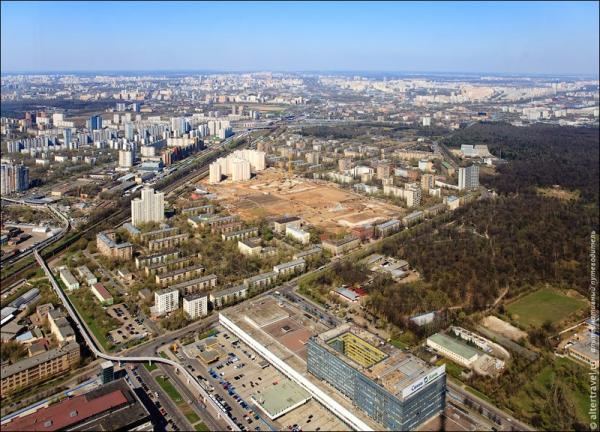 Garden travel, Ostankino Meat Processing Plant, right Ostankino brewery district and neighborhoods "Butyrskiy».
Academician Korolev Street and Prospect Mira.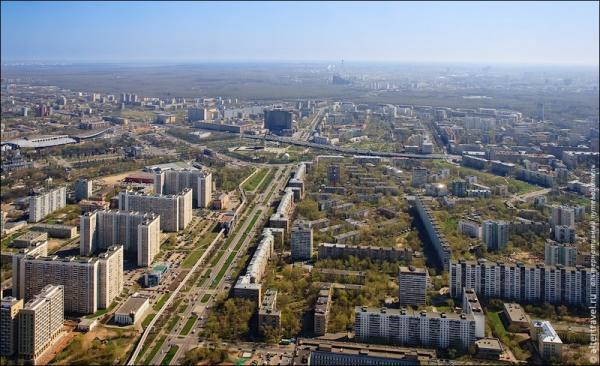 Larger. Cosmos Hotel and the obelisk "Conquerors of Space", far away Cosmonaut Street.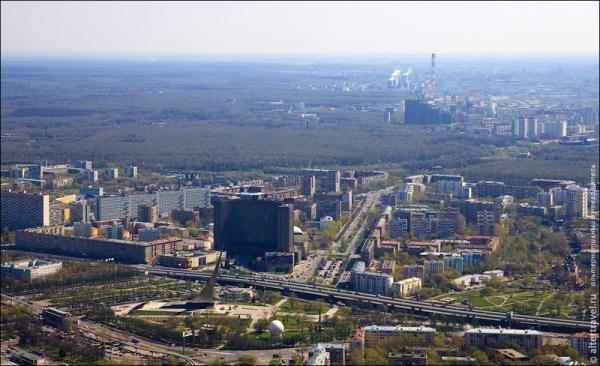 Meanwhile, life goes on on the ground.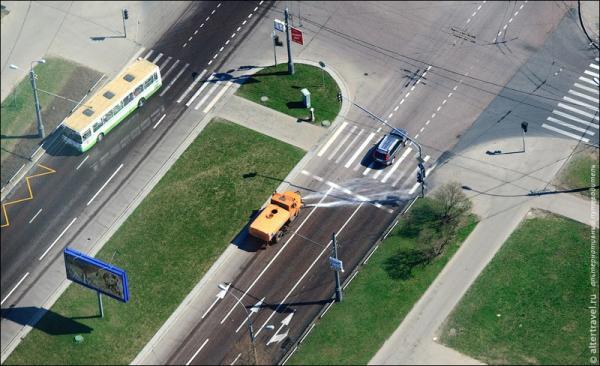 6th trolleybus park on Star Boulevard.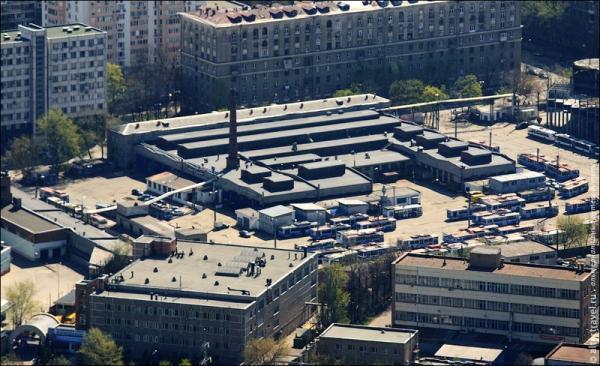 Unfinished residential complex "Seventh Heaven».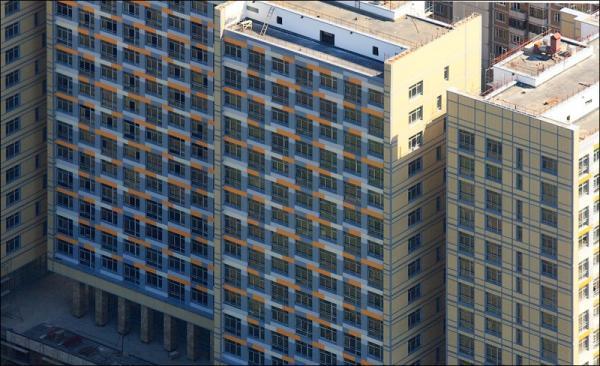 "Aerolift" for air tours. If you are not with binoculars, then your service has paid binoculars, which is working in test mode.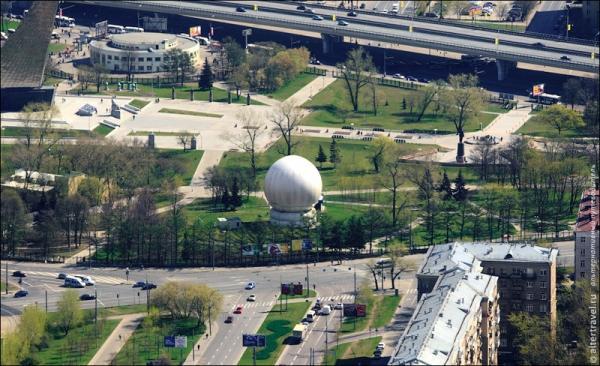 In winter.