Guangzhou TV Tower - the second highest TV tower in the world, second only to Tokyo. Height of the tower is 600 meters. At an altitude of 488 meters is an open viewing platform! I have been on many viewing points and I can say that the site Canton Tower - the best of all! She, by the way, is considered the highest observation deck in the world. See for yourself ...
Under the cut 35 photos via Ilya Varlamov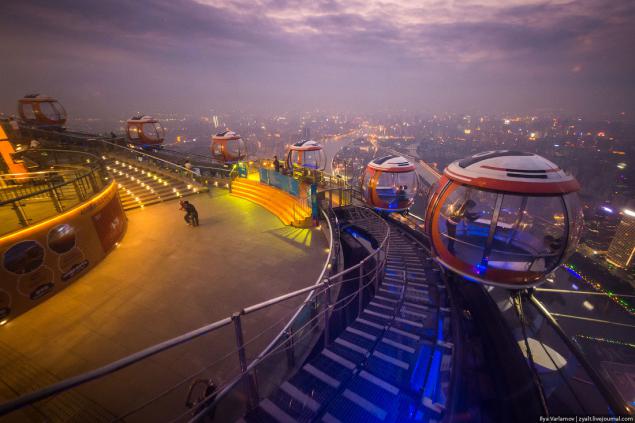 Here it is, krasvavitsa! It is noteworthy that it was built as a combination carrier hyperboloid retina and the central core. Hyperboloid structure retina Guangzhou TV Tower relevant patents in 1899 Russian engineer Shukhov. The structure itself is identical Adziogol Lighthouse in Ukraine.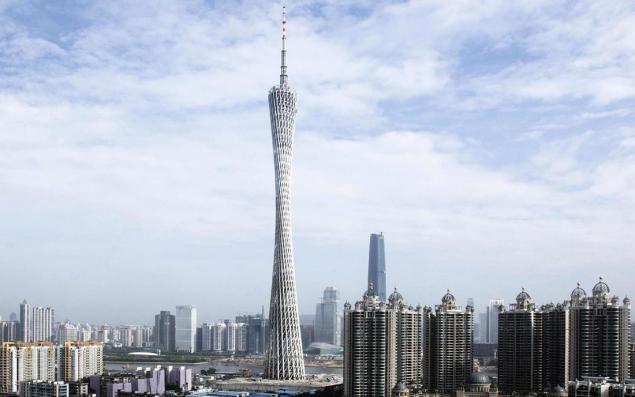 01. Elevator hall. Tickets cost from 850 to 3,000 rubles - depending on what you want to see. The best ticket will cost 1800 rubles: is the rise in the area, access to open space and air travel on the tram.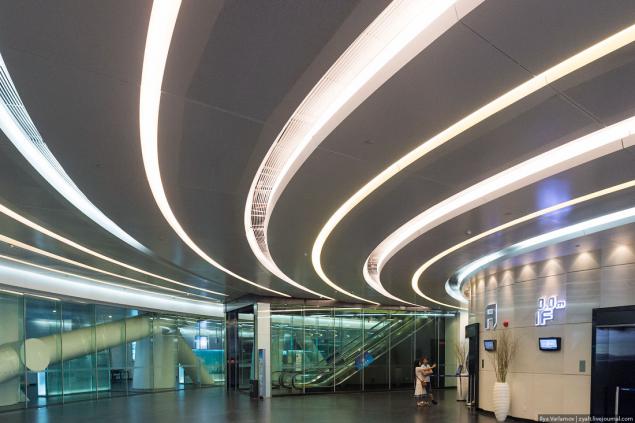 02. The observation deck. Along the perimeter of the tower moving booths.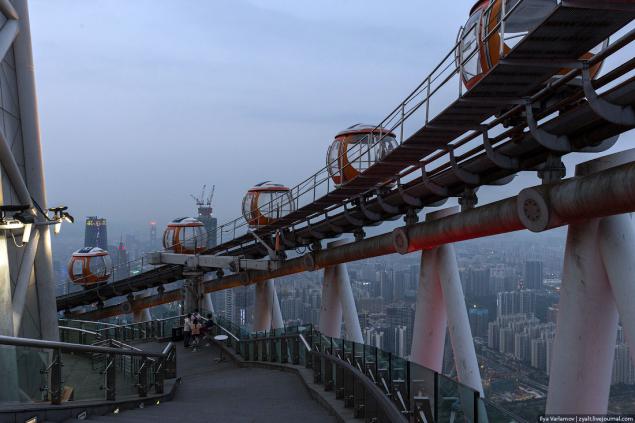 03. People are waiting for the sunset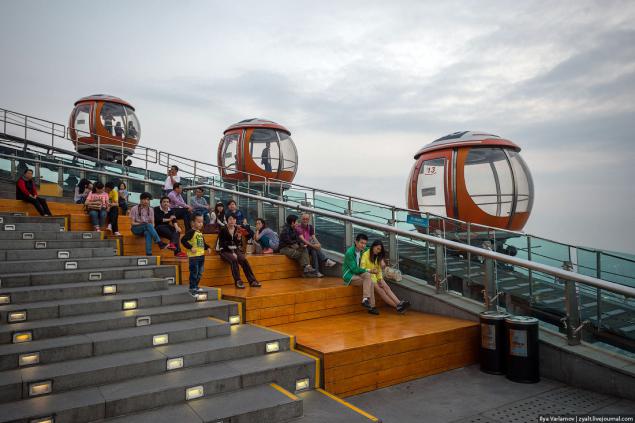 04. Forms. One of the few viewing areas in the world where you can not shoot through the glass!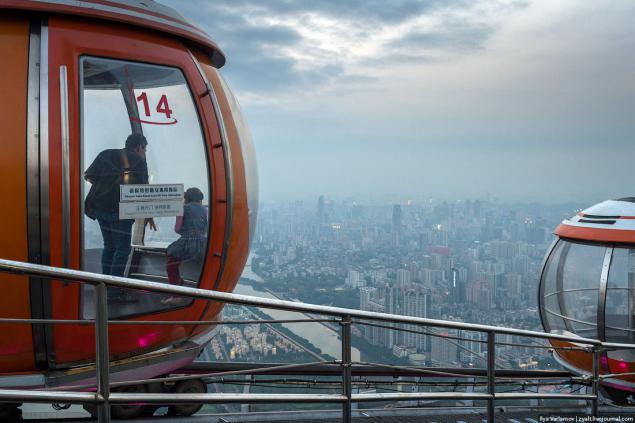 05. Guangzhou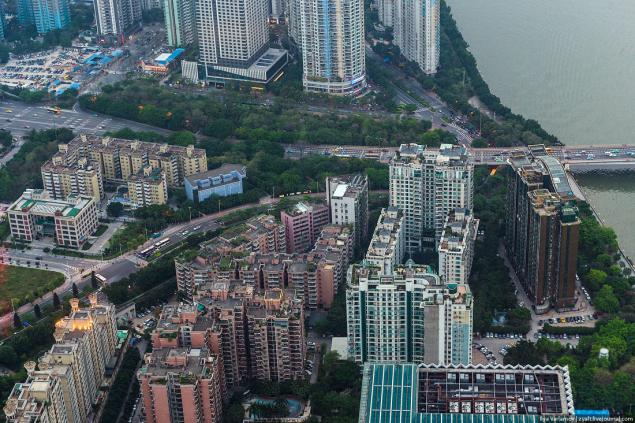 06.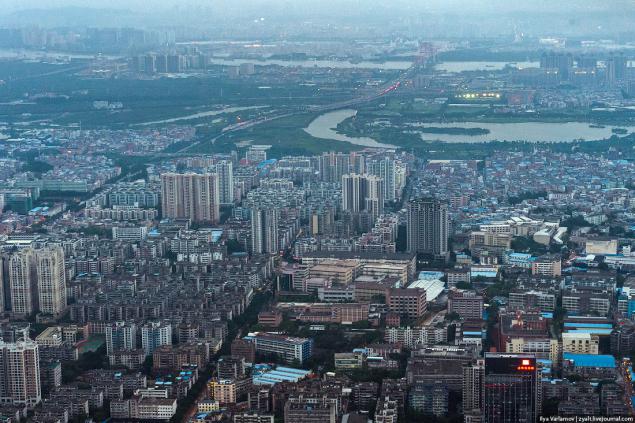 07.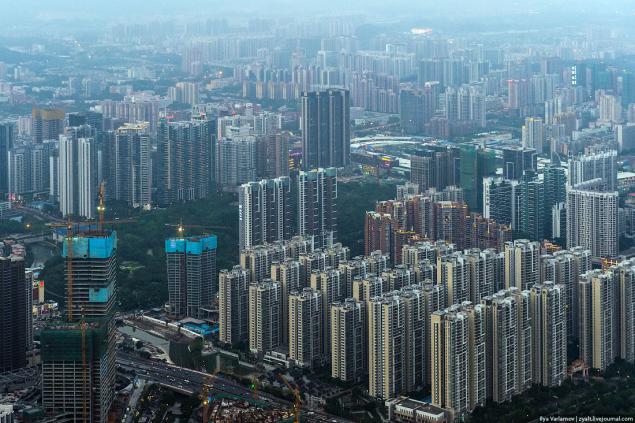 08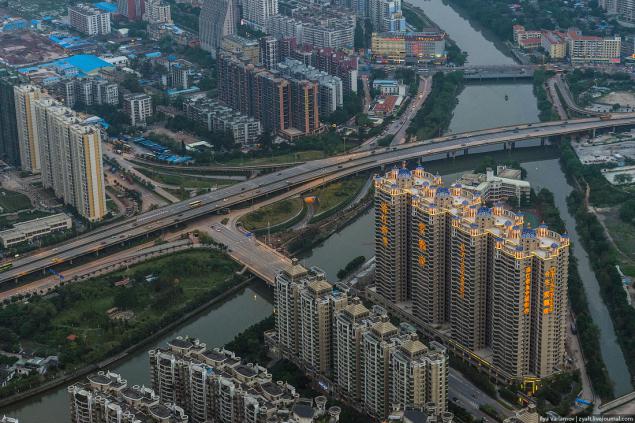 09. The height of the barrier - about one and a half meters, so it can be safely removed. The only thing preventing construction tram, but the point can be found.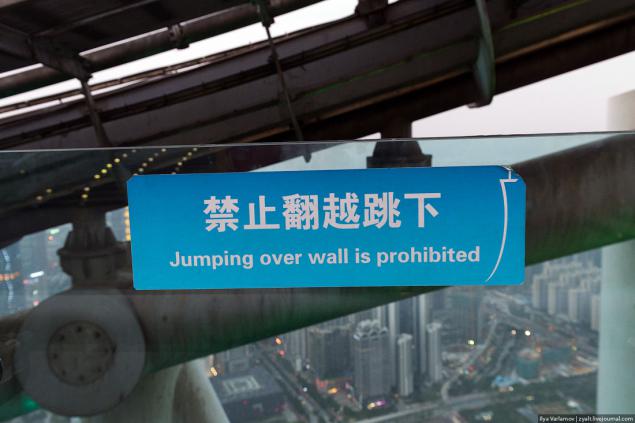 10. That view of the business district of the city. Immediately I warn you, I do not use a tripod, shoot with it, so it might be a little soap and noisy;). The main problem - a constant smog over the city. See normal sunset manage units.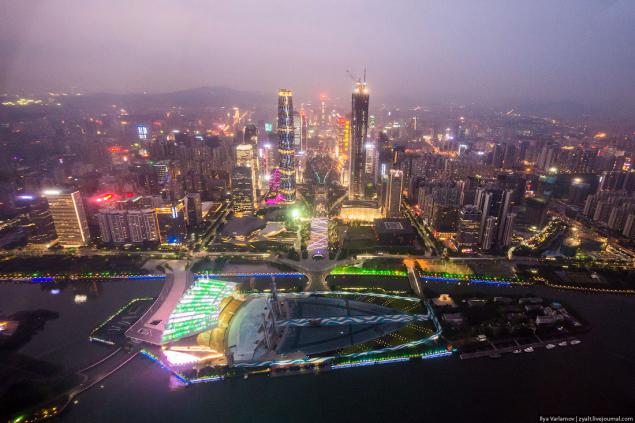 11. Park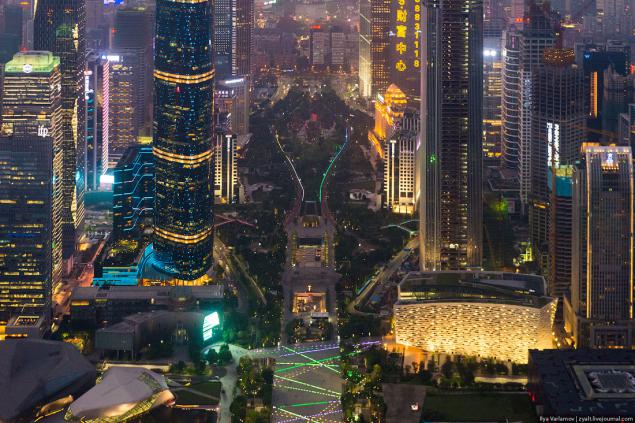 12. The observation deck is the amphitheater. Here's a view from the top.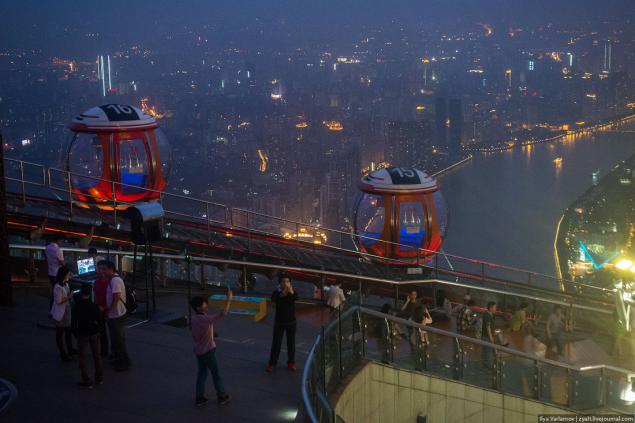 13. Now we sit in the booth and go!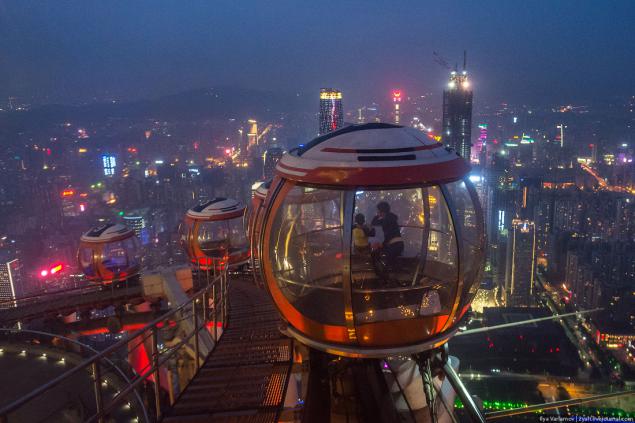 14. The booth is in a circle for about 15-20 minutes, all you can see and remove.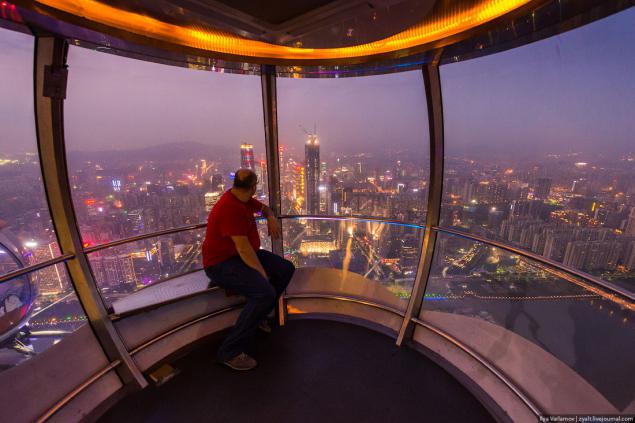 15.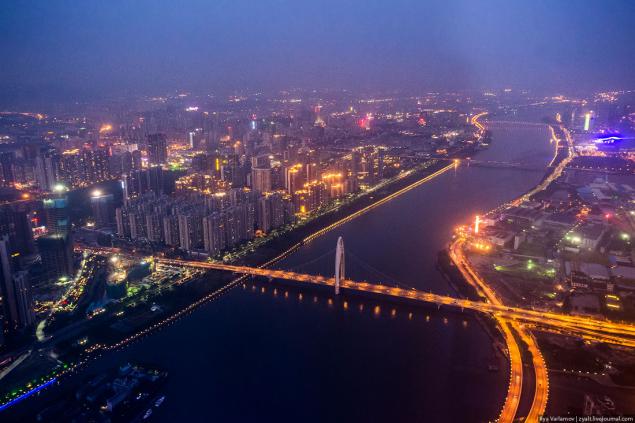 16.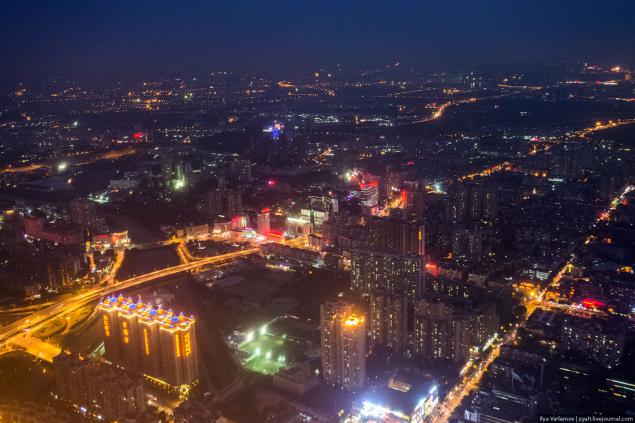 17. The glasses are clean, so you can safely take pictures;) I think even with a tripod on a small extract something out.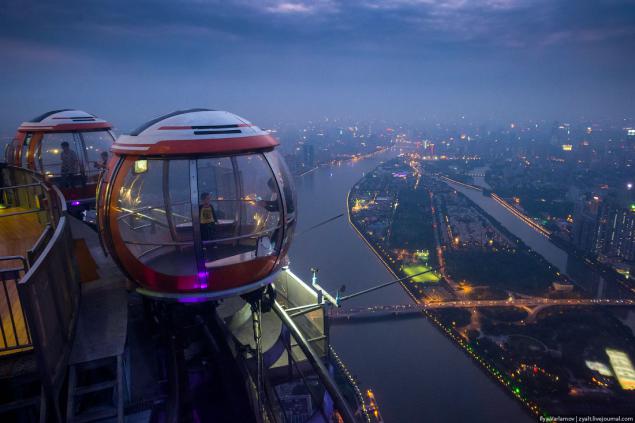 18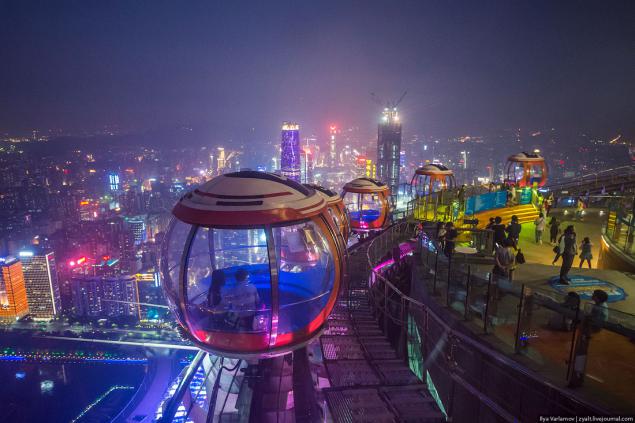 19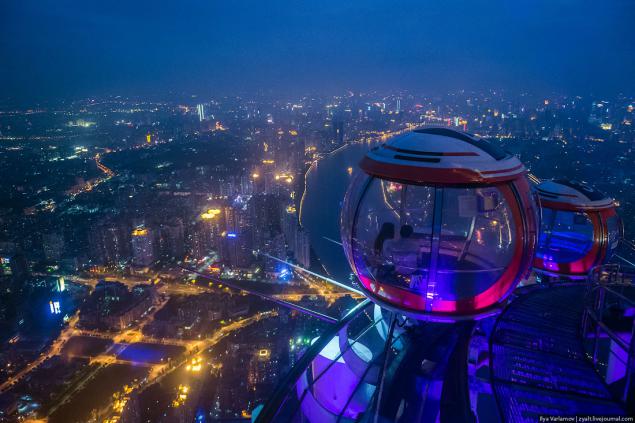 20. On the right there is an attraction: to throw on the spire of the seats, do not know how to properly called.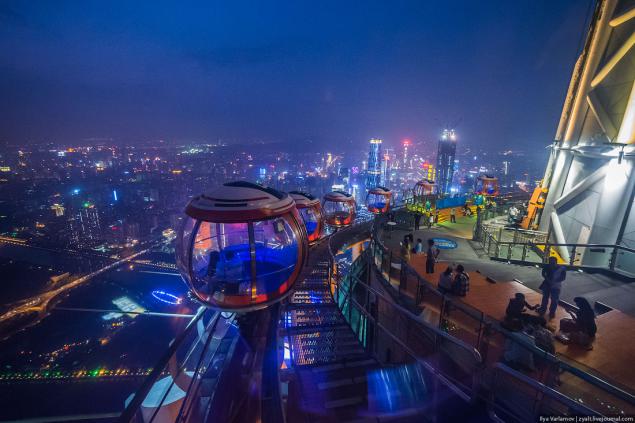 21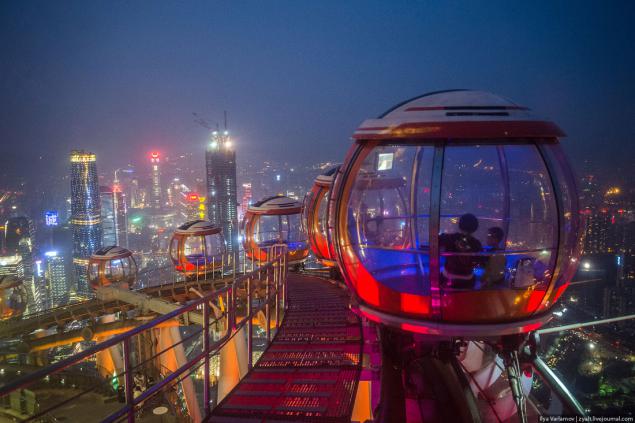 22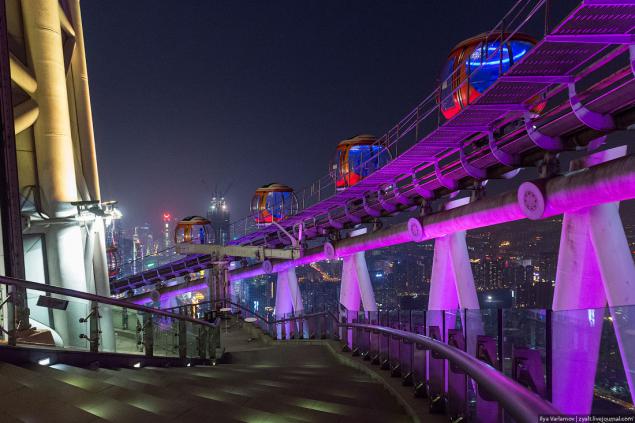 23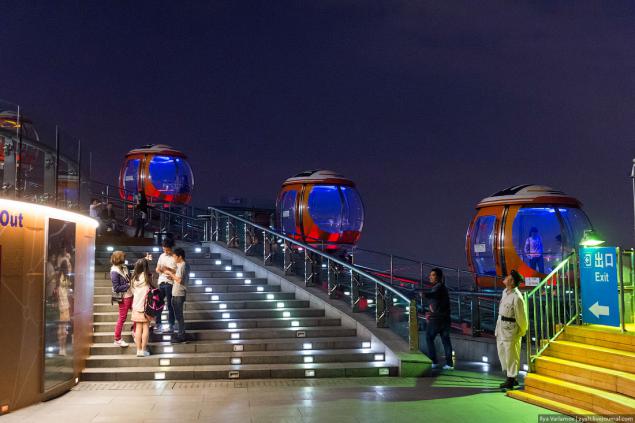 24. While driving, the street completely dark.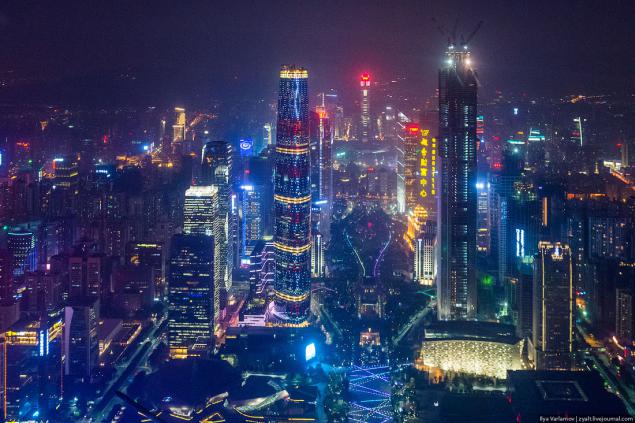 25. A little town ...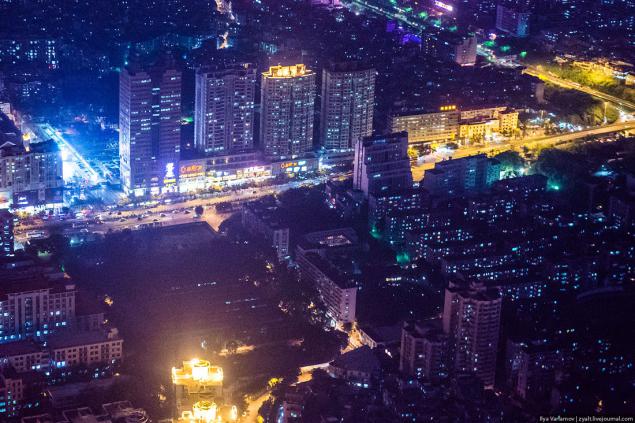 26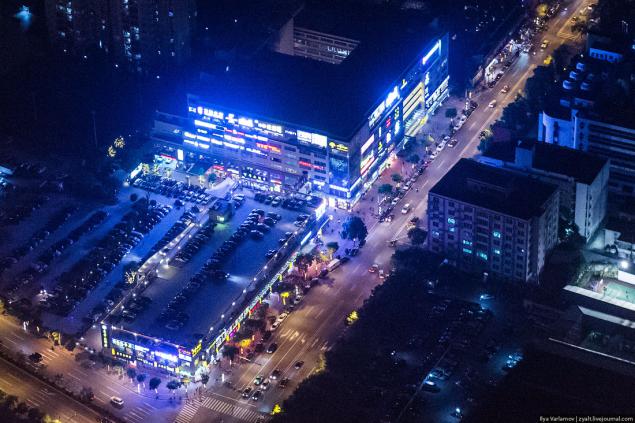 27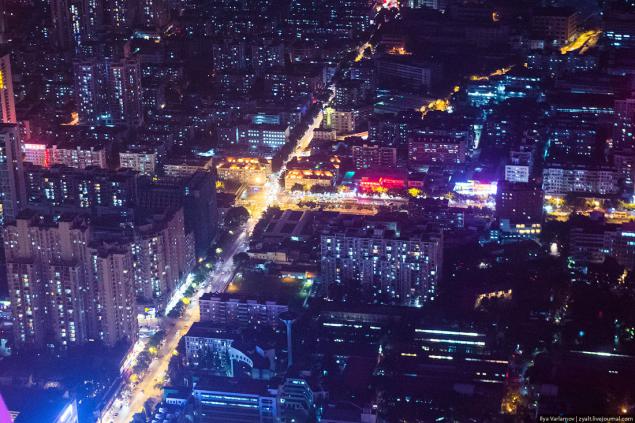 28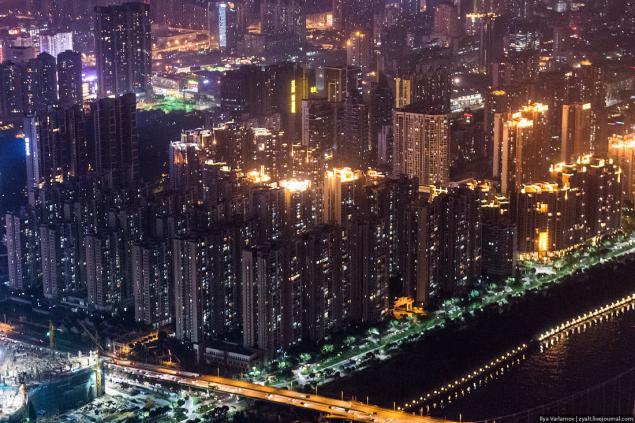 29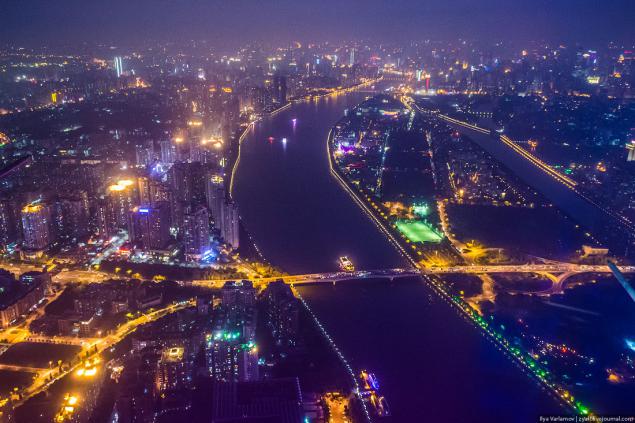 30. Below there is a glazed space.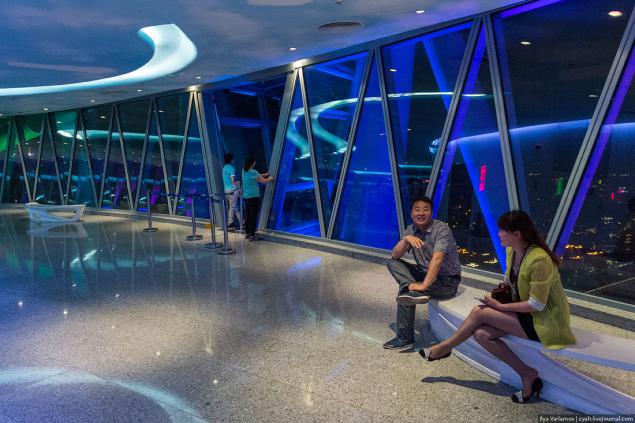 31. For those who are afraid of the wind;)
32. 428 meters. There is a bay window with a transparent glass floor.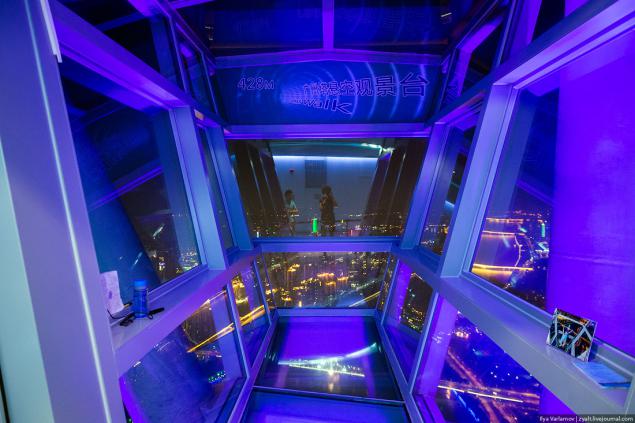 33. And the elevator. Unlike other towers, it is almost always comes down the street, so that it takes place at the transparent door.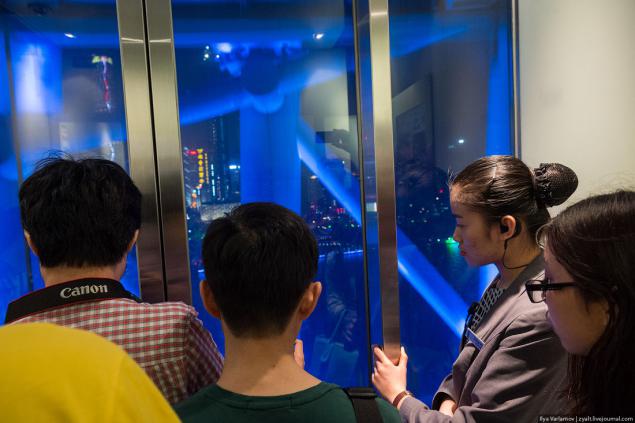 34. In the evening, the tower is illuminated cool.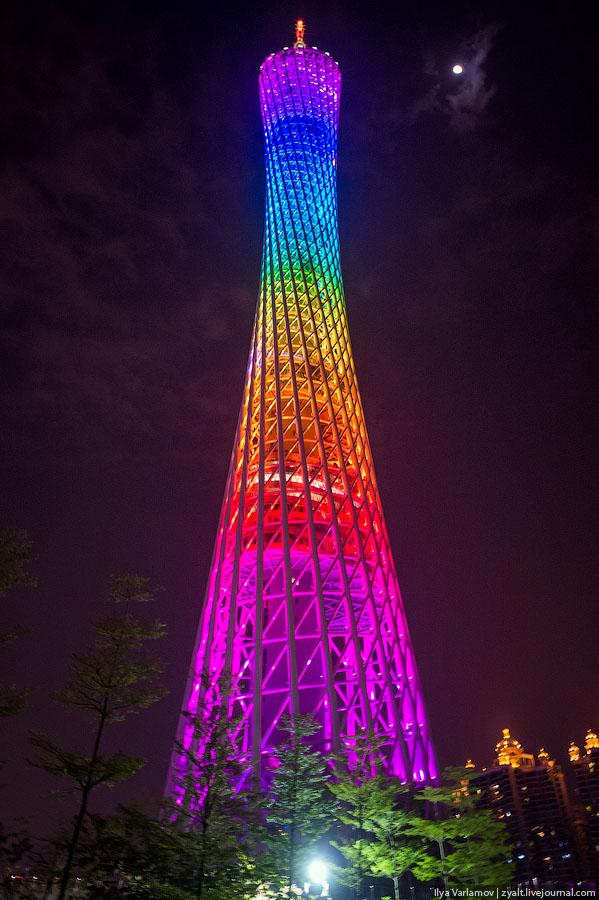 35 During the holidays, the tower allowed fireworks
In general, if you are in Guangzhou, be sure to go to the tower!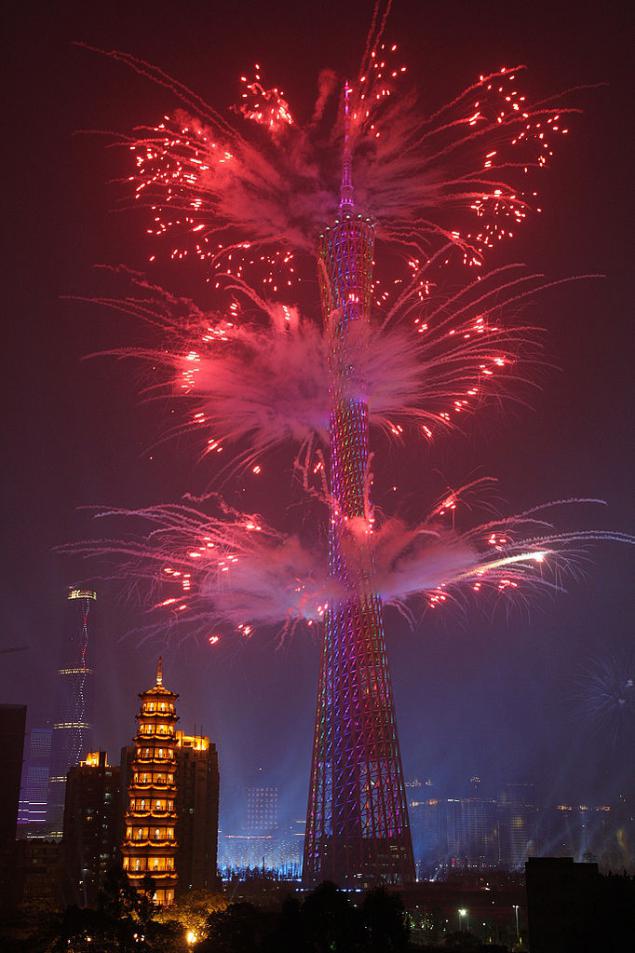 Source: