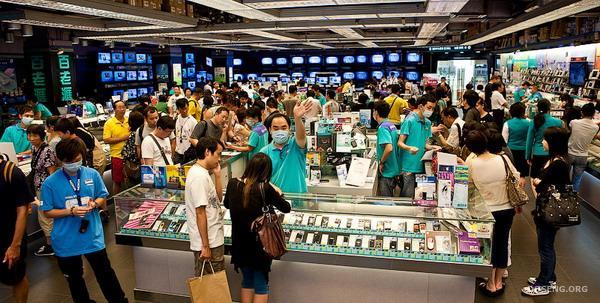 You probably have heard that all the electronics are cheaper to buy in Hong Kong. Today I'll show you the typical Hong Kong electronics stores and talk about how I was trying to buy a new tele ...
Store photos on the cover was the greatest of them that I could find in Hong Kong. There are no huge MediaMarktov, Technos or Eldorado. Most electronic stores in Hong Kong do not exceed the size of the Messenger: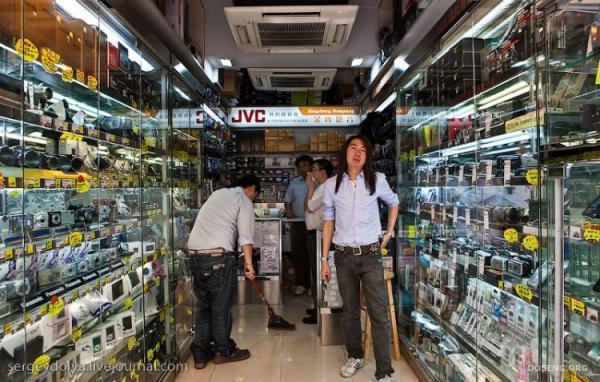 The main range of products - cameras, lenses, mobile phones and small accessories. TVs or washing machines can be found in only a few experts on the top floor of Times Square Mall or large stores on the streets near the station Mong Kok.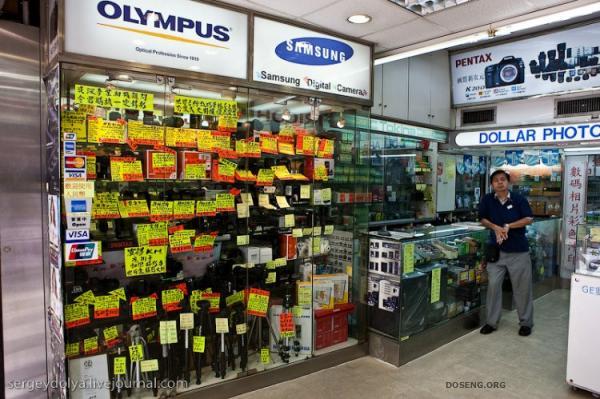 Often sellers are protective masks: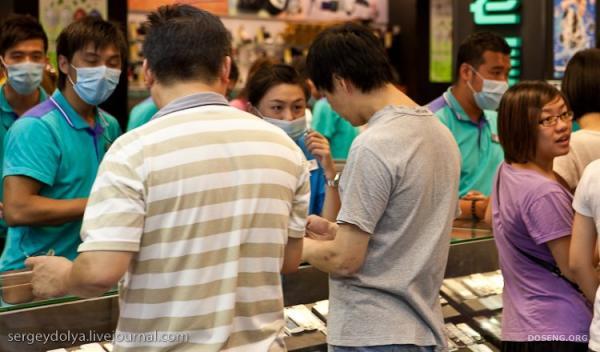 Major electronics stores are concentrated in the peninsula pendant or at the ferry terminal, or on streets at Mong Kok'a. The crisis here and not heard. The stores are not crowded by visitors. They roam the streets, going from one shop to another: