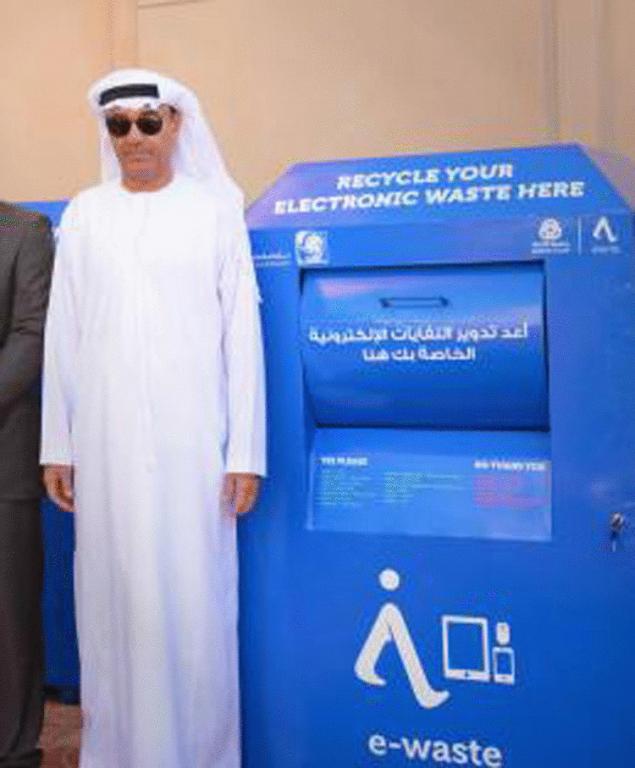 The municipality in partnership with the company involved in the waste management Averda introduced the first recycling program of electronics "Clean Up the World".
As stated by the government of Dubai, the first container for collection of electronics e-Waste was installed at the Al Etihad Mall in Muhaisna (a district in Dubai, approx.ed.) and soon these garbage bins are located in all parts of the city. These measures are aimed primarily at preserving the environment by reducing the amount of waste electronics that are sent to the city dumps, according to bydubai.ru
Monitors, system units, peripherals, laptops, smartphones, etc. have a limited lifespan, and we are concerned about the rapid growth of this type of garbage and see the need to solutions for collection and disposal. Services for the processing electronics are unique to Dubai, but we are ready to take this to provide a green future for generations to come," said Jeroen Vincent, chief operating officer at Averda in the GCC.
The technology of e-Waste uses a special methods of collecting and sorting waste, allowing employees of waste management companies to quickly disassemble and separate the parts from each other, directing them on for further processing. Such containers are also equipped with sensors-warning when filling, which is immediately sent to the office of the company Averda.  
On this occasion, Director General of Dubai Municipality Hussain Nasser Lootah said: "We are delighted to partner with Averda in launching the first high-tech container for garbage collection. This initiative is part of a broader environmental programs eliminate the harmful effects of electronics waste in the city dump".  
Source: novosti.ae/v-dubae-poyavilis-kontejnery-dlya-sbor/