On the high bank of the river in the village Ugot Chernousovo Tula region is unusual avtomuzey that looks like a graveyard of cars. Mikhail Krasinets, a former race car driver AZLK, retired from the sport and began to collect old cars. His first collection passenger cars in scale 1: 1, he placed directly outside her Moscow apartment in the area of ​​the Transfiguration. Shabby assemblage wheeled "veterans" are regularly subjected to devastating raids by surrounding kids - broke windows, doors mangle, burned, and one day, on election day, the authorities have taken just half the collection to landfill. Michael and his wife sold the apartment in Moscow, used the money to buy a few rarities, and left with their cars in the Tula region. Now the museum "Krasintsa" has more than 300 vehicles.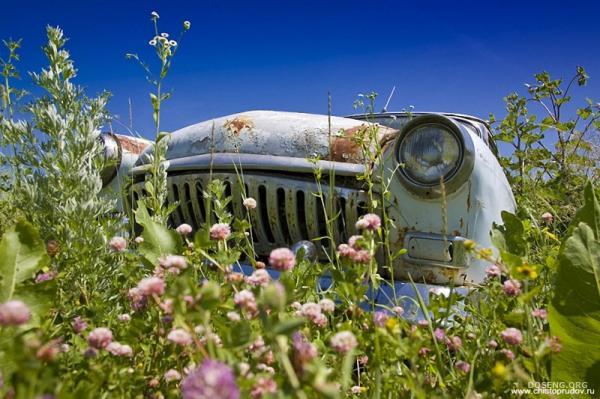 French car "Simca-1501" '68 release.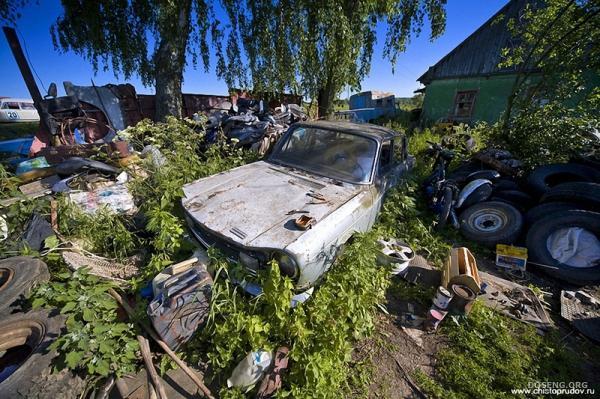 On the left with the sign - "ZIL-164A", which was issued in 61-65 years. For a long time, these cars were true "workhorses" in almost all fleets of the Soviet Union. On the basis of their specialized plant produces large series vans, tankers, tanks, fire trucks, cranes and many other types of special equipment. Right - "ZIL-157" in the modification of Parma (mobile repair shops). ZIL-157 were produced from 58 to 92 years old, and some of up to 94!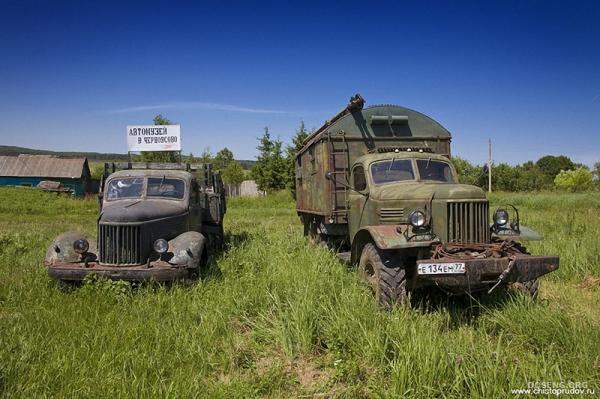 ZIL and Gaza.
Freight car "GAZ-66A" terrain and load capacity of 2 tons. Produced in 64-68 years. Legendary patency due to the use of self-locking differentials, high ground clearance and adjustable pressure in the wheels.