Photographer Kevin Faingnaert went to the most remote villages of the Faroe Islands, to find out how is life of the local population in these godforsaken corners of Europe. The trip did not disappoint. As part of its project entitled «Føroyar» photographer photographed many beautiful landscapes and portraits of local residents.
Bøur village on the island of Vágar. In the background you can see the island Tindhёlmur.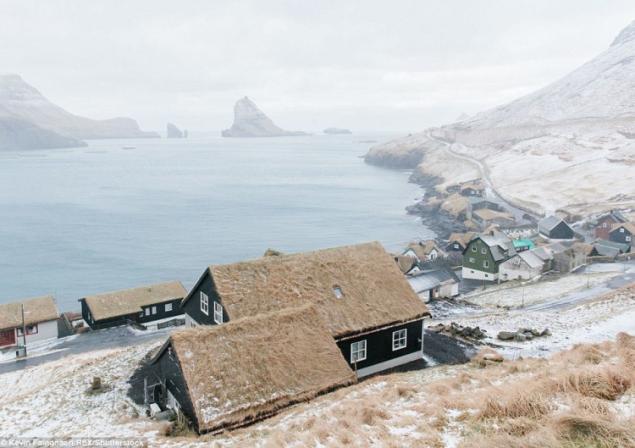 Gásadalur House in the village in which 16 people live.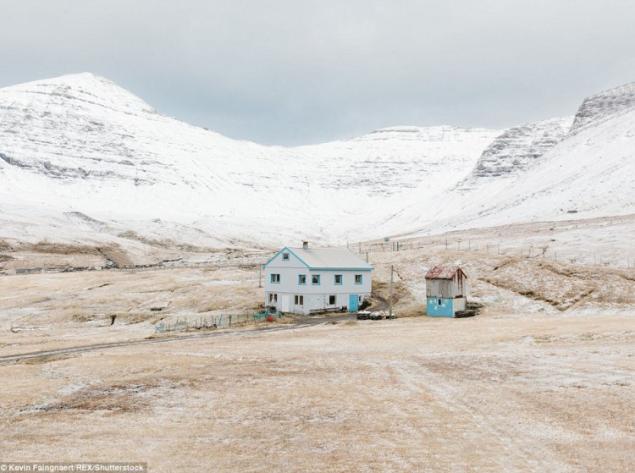 Kirkja Church in the village, in which a total of 9 people live.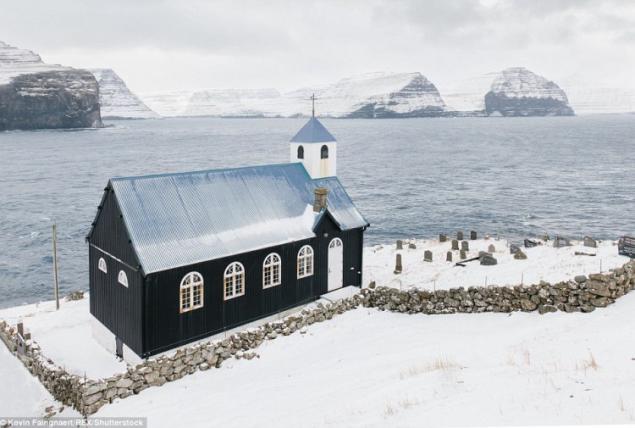 Faroe Islands are located in the Atlantic Ocean midway between the UK and Iceland. The archipelago consists of eighteen volcanic islands, connected by a network of tunnels, bridges and ferries.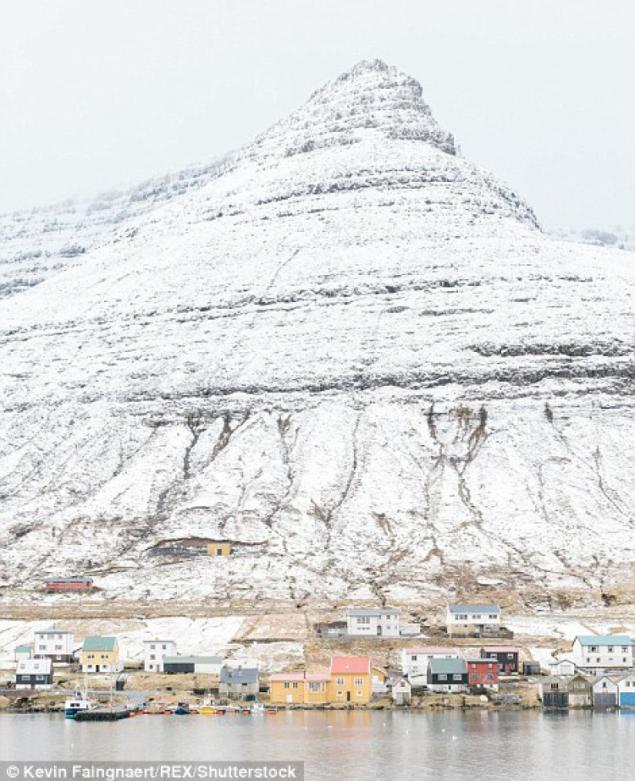 Before Kevin Faingnaert became a photographer, he studied sociology, so it was very interesting to see how people live in tiny distant villages.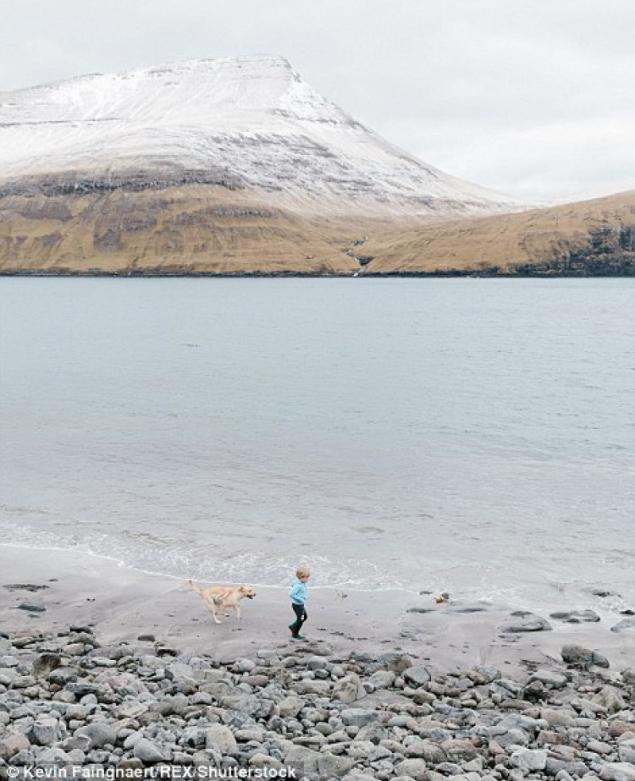 Bøur resident of the village on the island of Vágar sits on the roof of his house.
While working on his project titled «Føroyar» Kevin visited many villages in the Faroe Islands, staying in the homes of local residents and hitchhiking.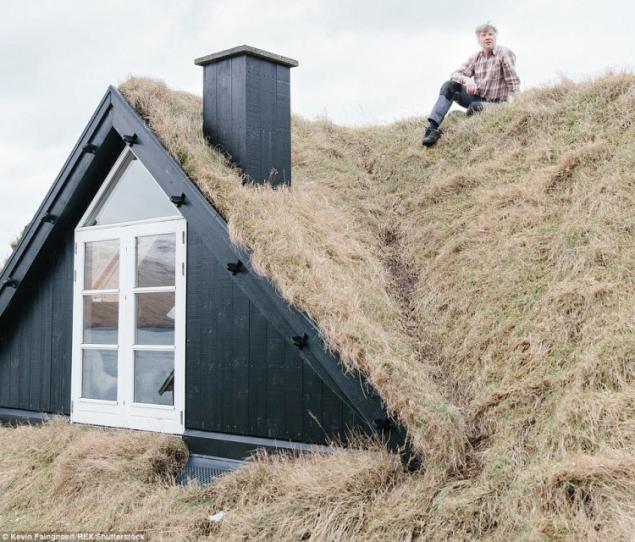 Boy playing the trombone on the beach in Sandavoavur the Faroe Islands in one of the most remote corners of Europe.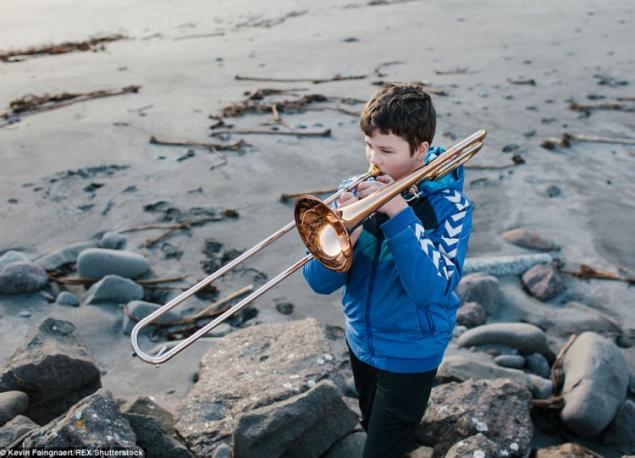 Children playing football in the village of Nes.
The project «Føroyar» engulfed many villages, including those with a population of 9 people. In addition, the photographer has collected a series of volcanic landscapes, snow-capped mountains, solitary houses and portraits of local residents.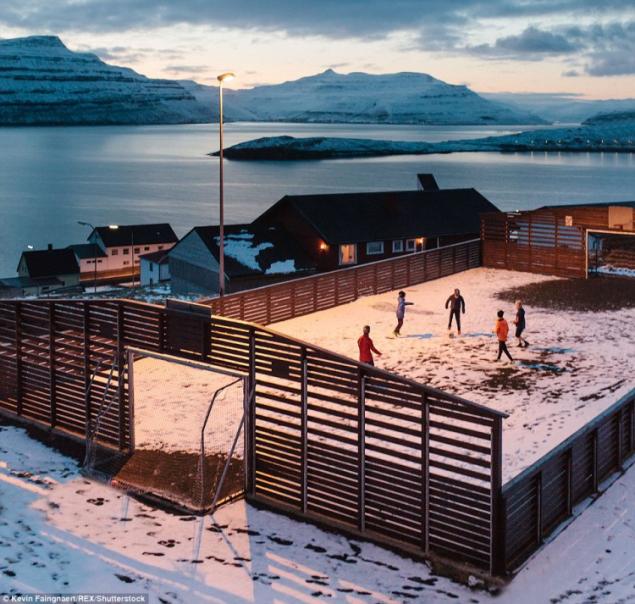 A farmer in the village Elduvik.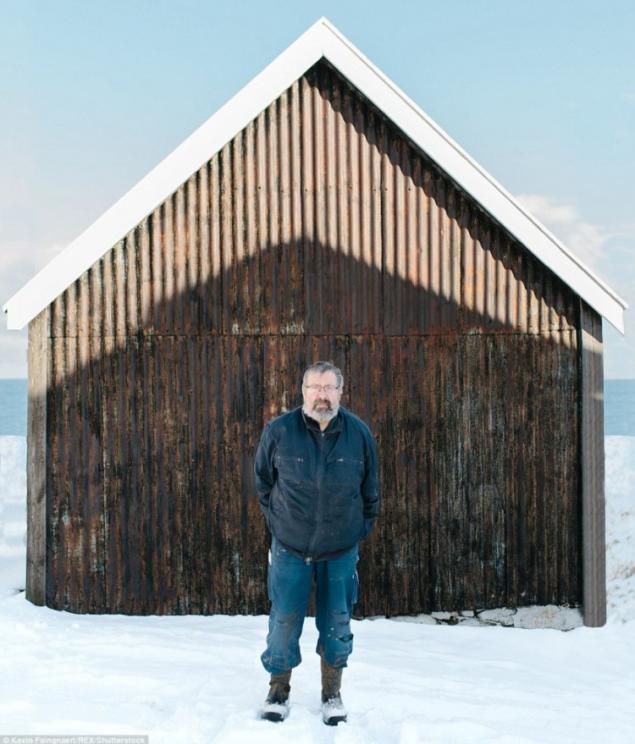 The house on a background of beautiful snow-capped mountains on the island streymoy.
A villager Chёdnuvuyk going to church.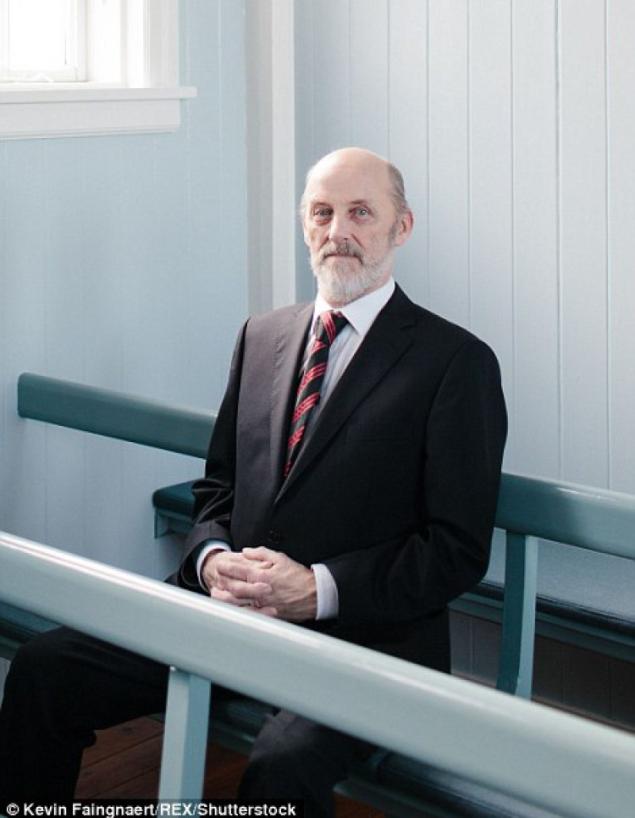 A villager SvÌnoy, which is home to 22 people.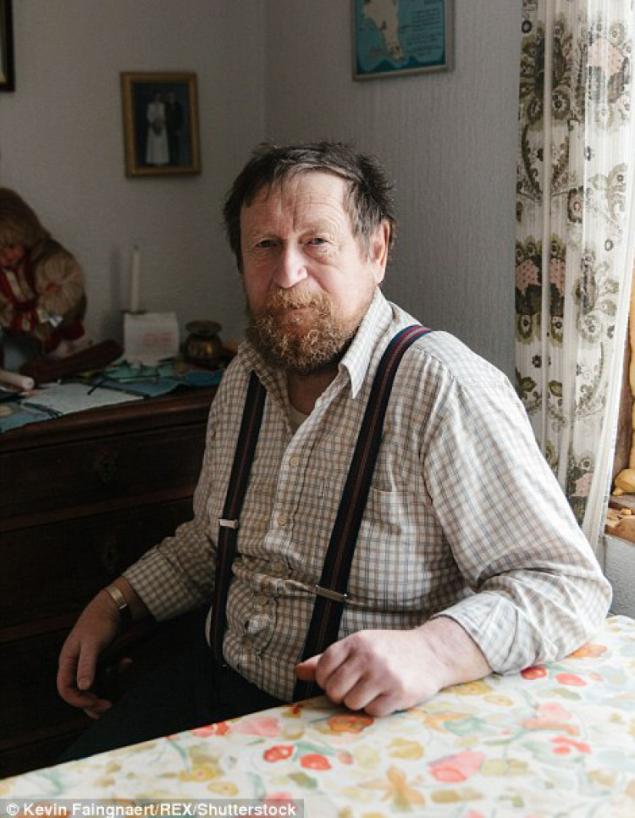 Boys play computer games in Elduvik eysturoy village on the island.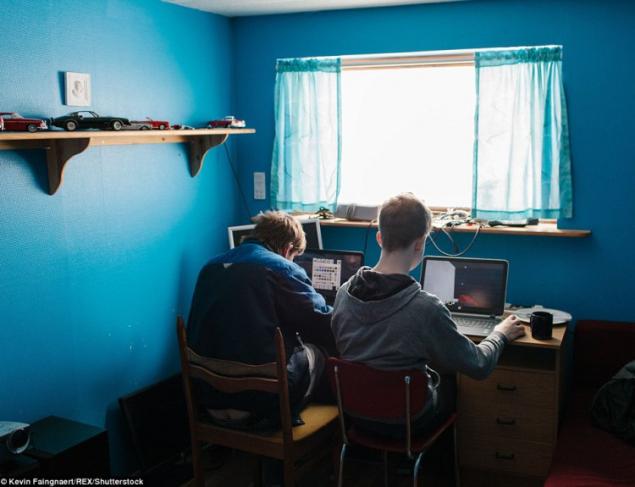 The picture in the house of one of the residents Bøur village on the island of Vágar.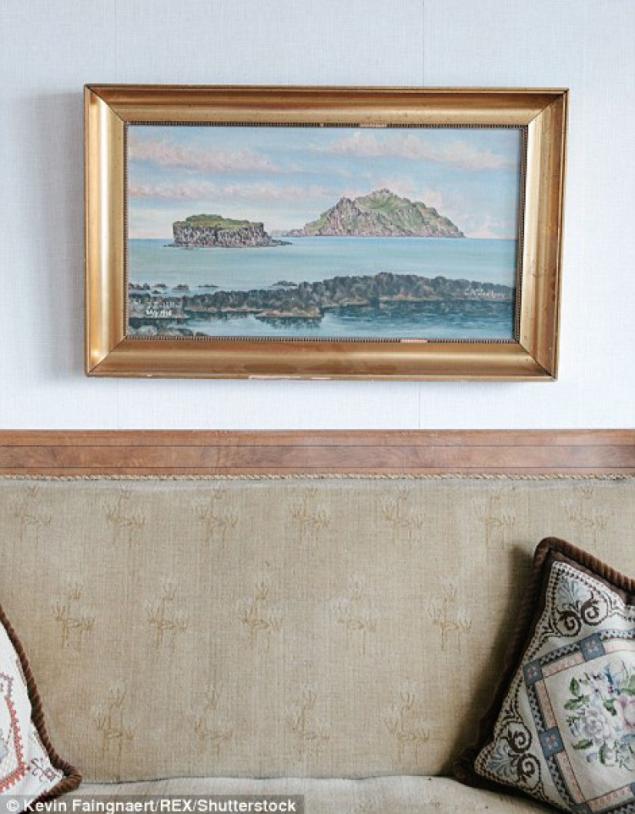 Faroe knives, which are used for hunting pilot whales.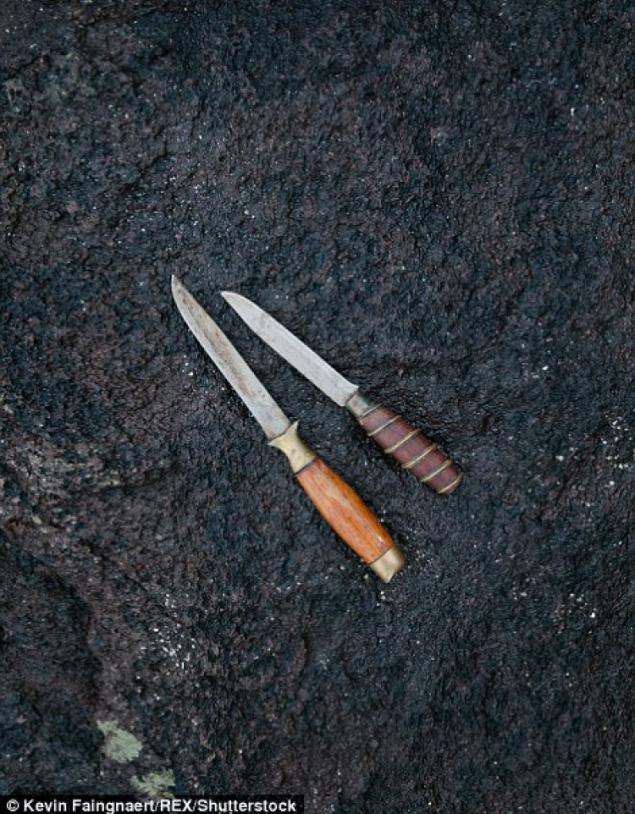 Joanne Hendrick, author of the first dictionary Faroese language at his home overlooking the Atlantic Ocean in the village Kirkjubøur.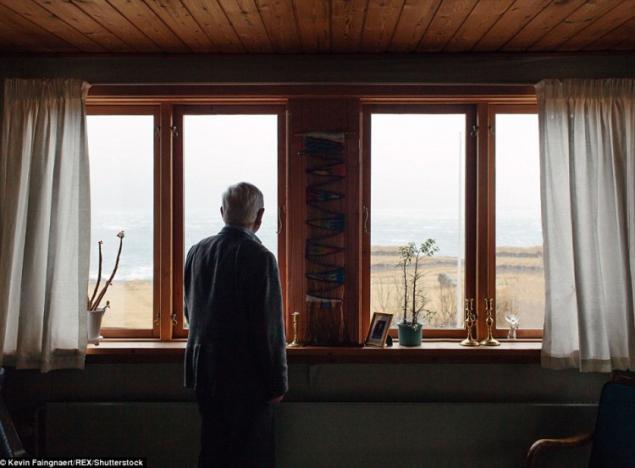 The artist and adventurer Trontur Patursson Kirkjubøur in the village.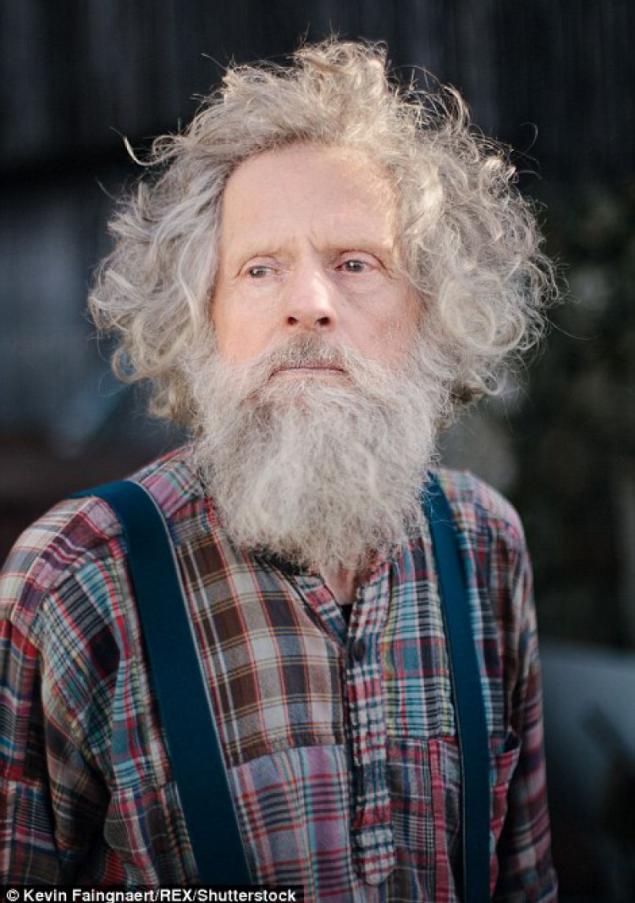 Island Mykines, where 10 people live.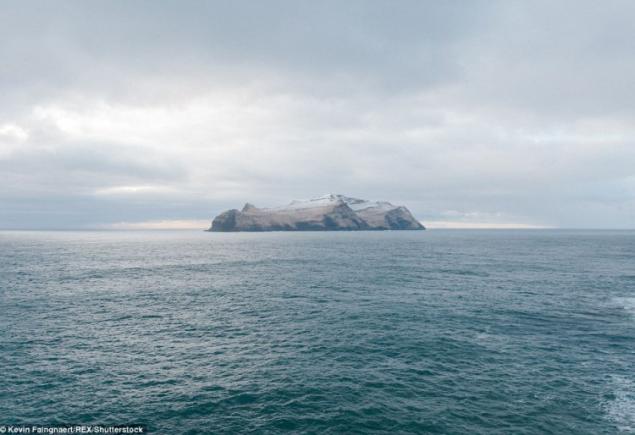 The village on the banks of Funningur Funningsforda, in which 35 people live.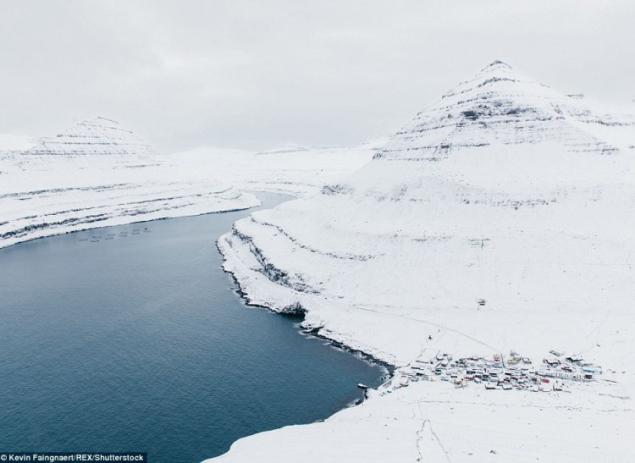 Village View Gasadalur on the Atlantic coast. The village is inhabited by 16 people.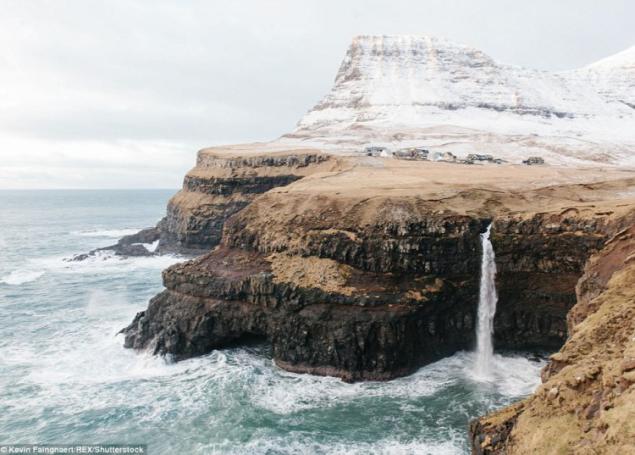 Loading ... Loading ...
Liked? Share with your friends!
Loading ... Loading ...