That's before, the streets of Moscow trolley decorated with syrup, barrels of kvass, flower stalls, sellers with balls. And where is all this now? Soon there will be stalls, all supermarkets moved. Well summer ice cream you can buy on the street. In general, today the collection of old photographs of the Moscow street vendors.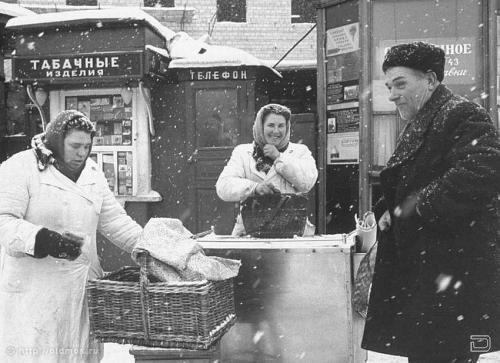 Food:
Edible rows on Sukharev, the beginning of the last century.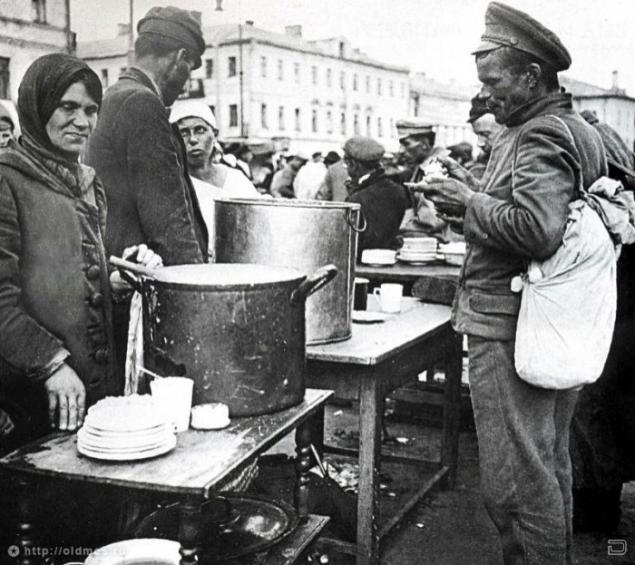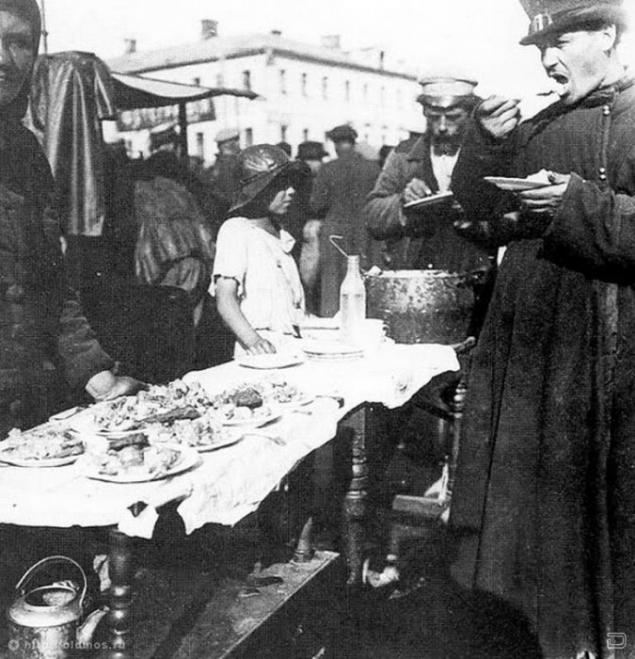 Seller M.Petrov ice cream, on the cover of the cart is visible advertisement of the famous chocolate factory, candies and pasta Johann Ludwig Ding.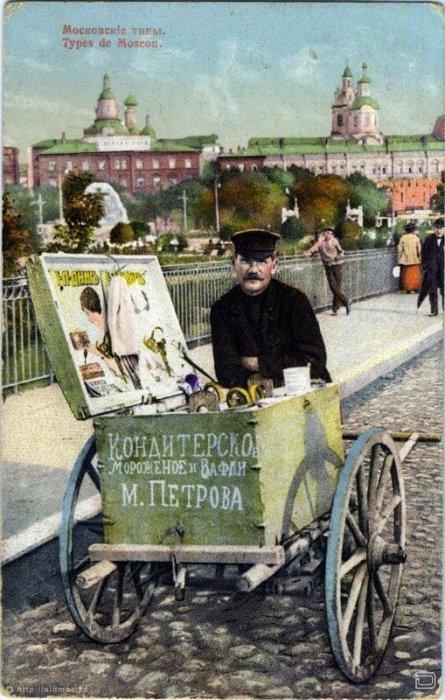 Merchant ice cream in '34.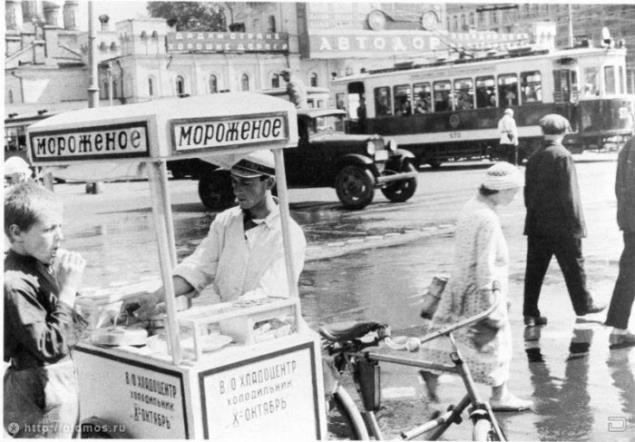 Ice cream, '47.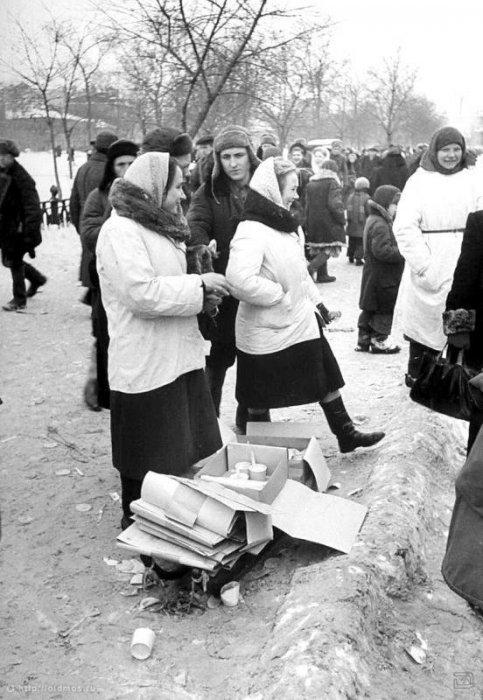 Showcase Eliseevsky deli '50.