That's before, the streets of Moscow trolley decorated with syrup, barrels of kvass, flower stalls, sellers with balls. And where is all this now? Soon there will be stalls, all supermarkets moved. Well summer ice cream you can buy on the street. In general, today the collection of old photographs of the Moscow street vendors.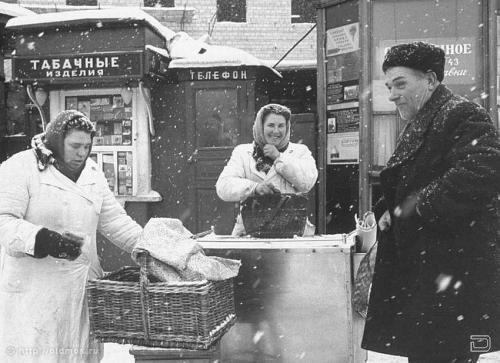 Food:
Edible rows on Sukharev, the beginning of the last century.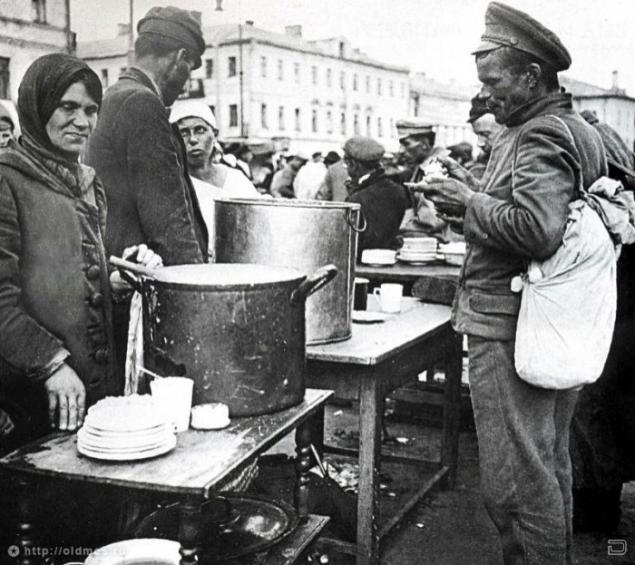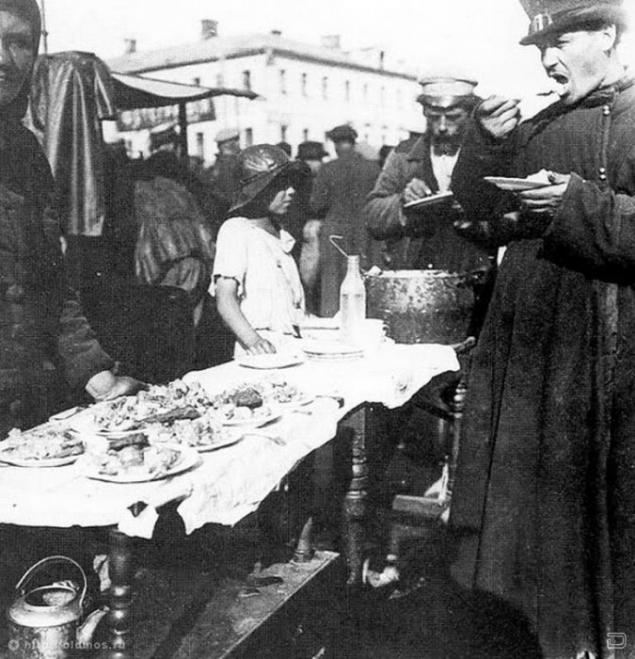 Seller M.Petrov ice cream, on the cover of the cart is visible advertisement of the famous chocolate factory, candies and pasta Johann Ludwig Ding.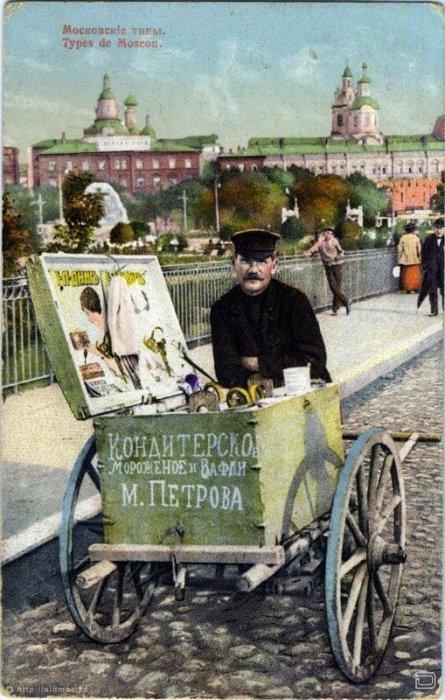 Merchant ice cream in '34.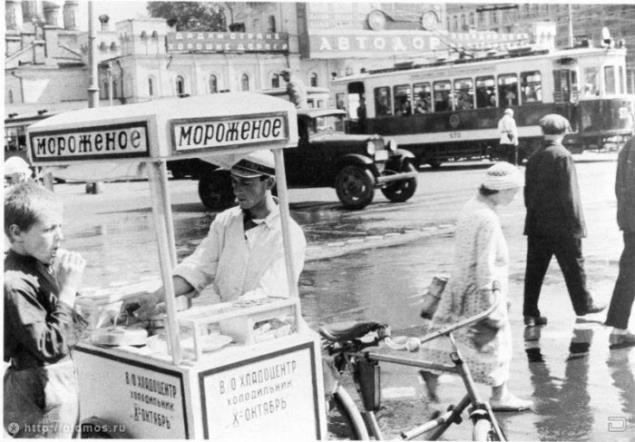 Ice cream, '47.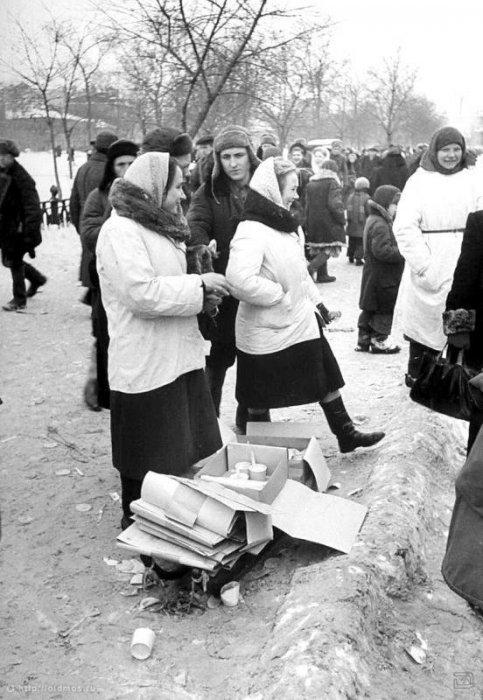 Showcase Eliseevsky deli '50.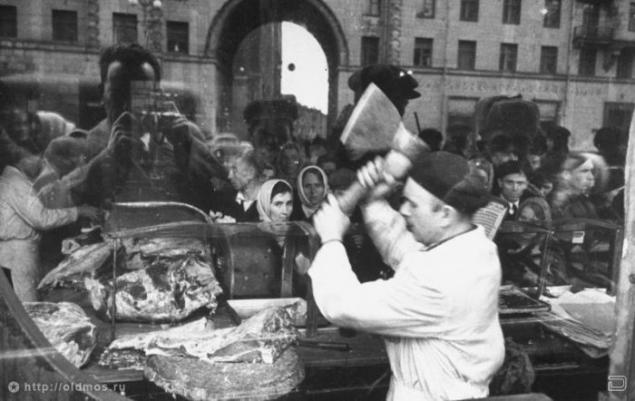 I think the 55 year of the ladies were pies in the basket.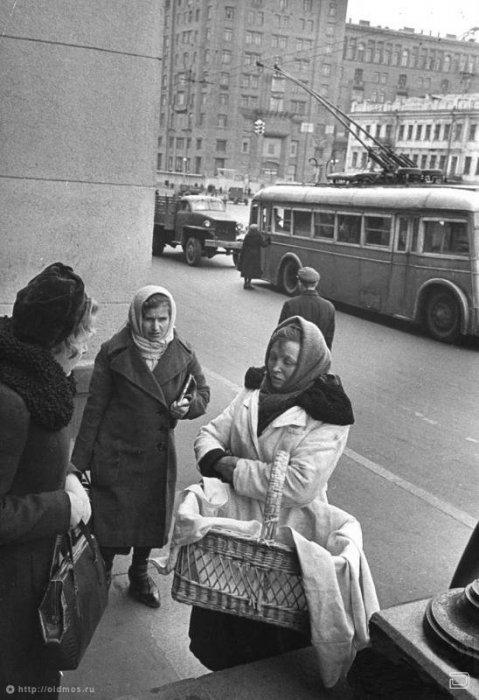 An abundance of stores in Moscow in '56.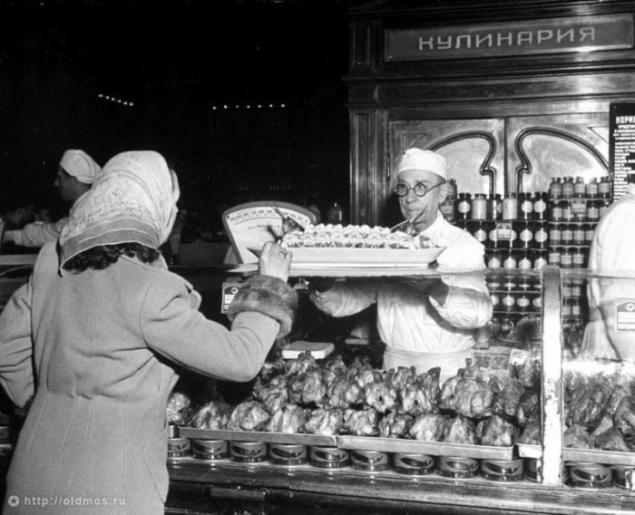 Another ice cream saleswoman on Tverskaya.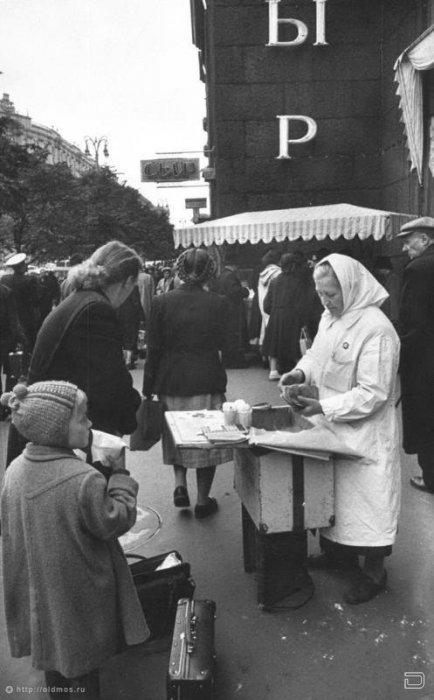 Pies-cream?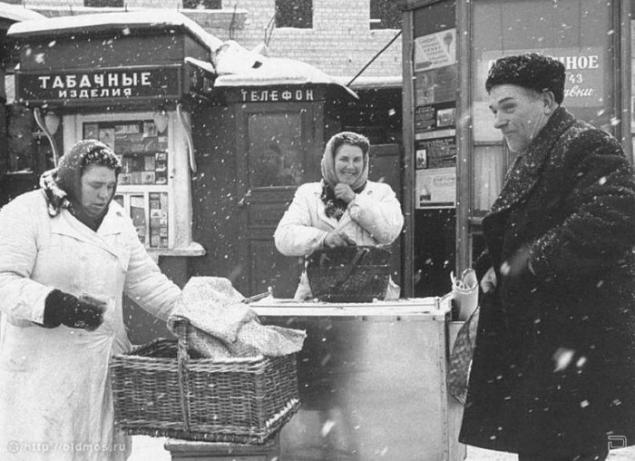 The seller of vegetables in 1975.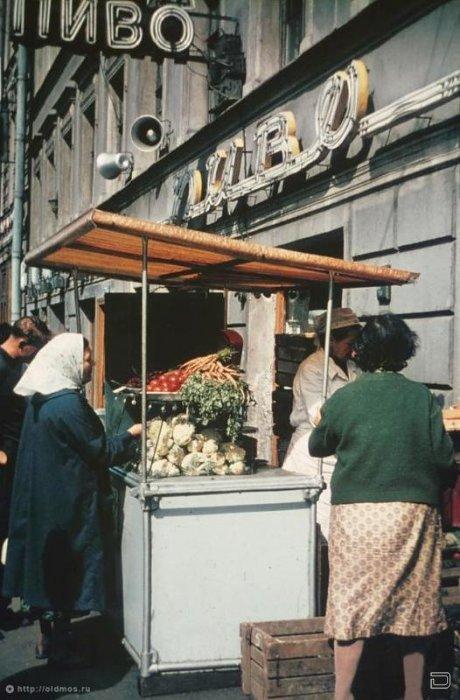 Drinks:
Merchant lemonade of the last century.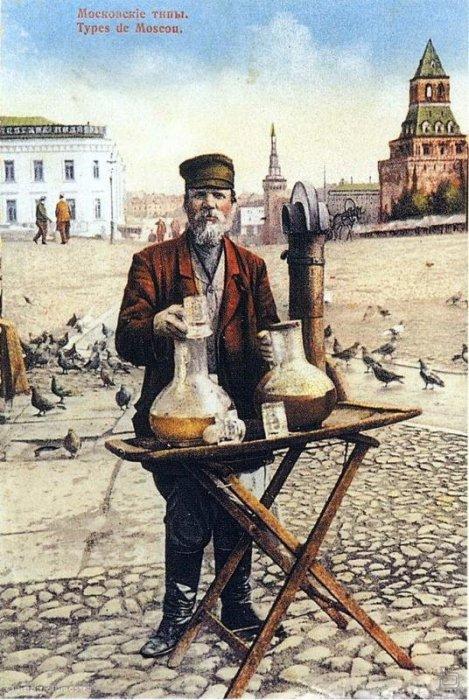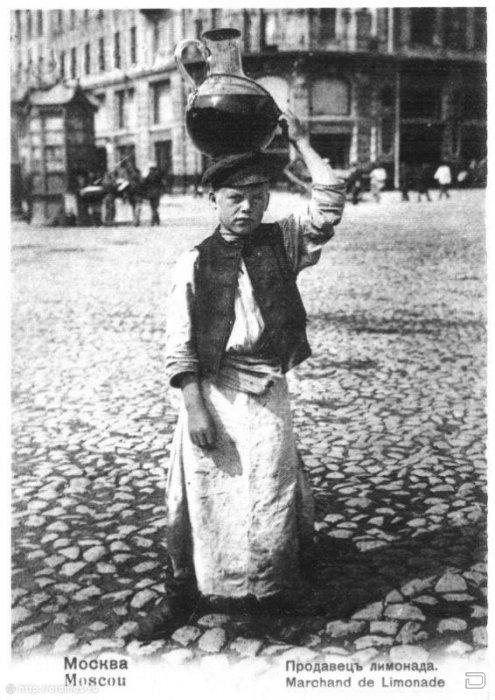 Saturator trolley '47.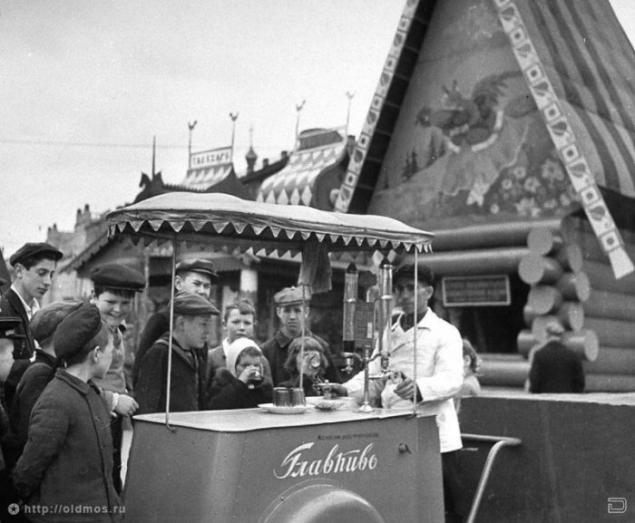 Some of the most beautiful machines with soda were in the 60s.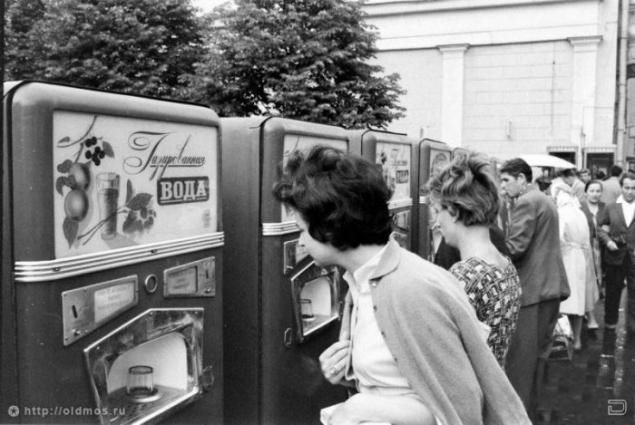 Vodicka with Siropchik 4 pennies in the late 50s.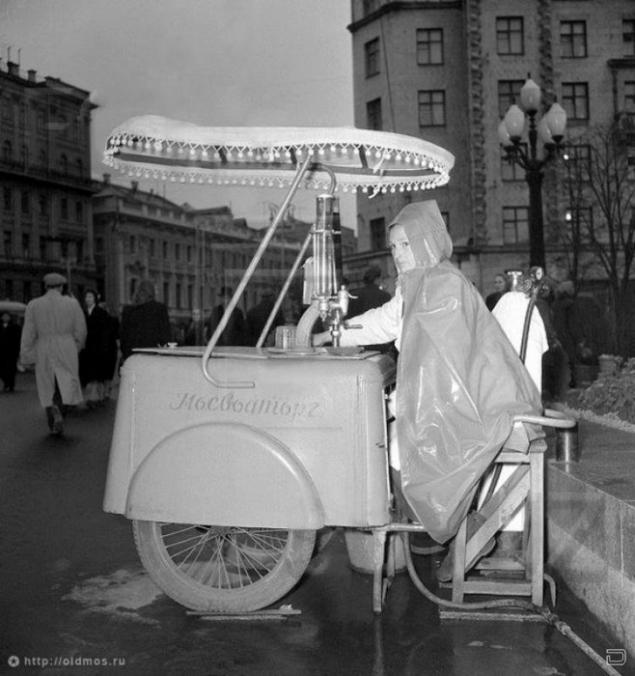 Merchant kvass in the festivities. 40s.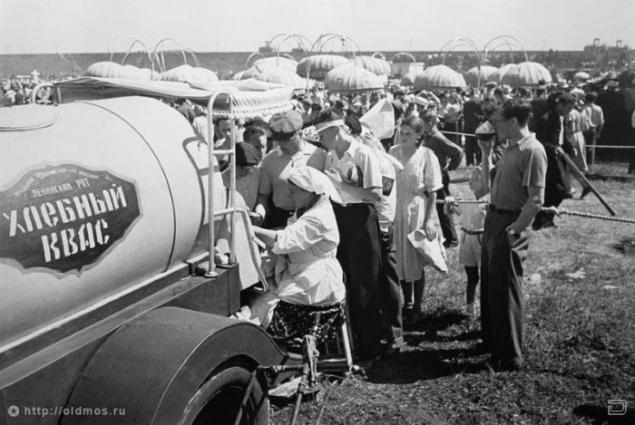 Beer. Pay attention to the gorgeous blue trash.
Merchant kvass of barrels in '75.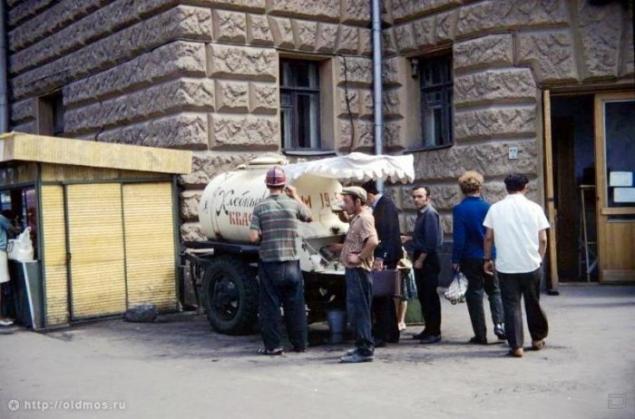 And this is a new model, the 80s.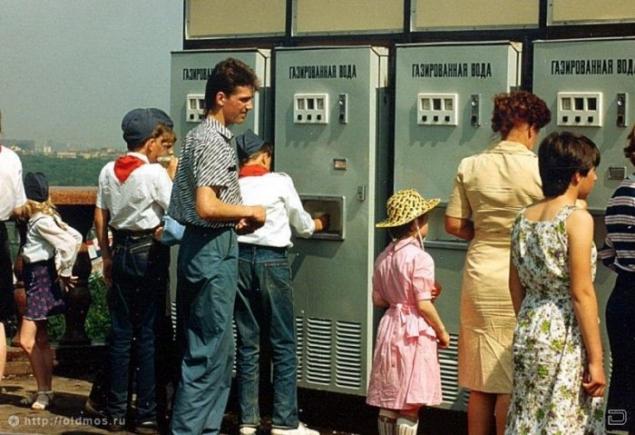 Newspapers Cigarettes:
Merchants cigarettes and zhurnalama in '26.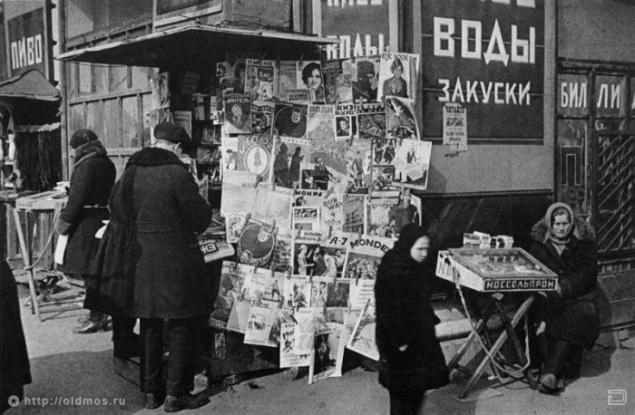 Another stall with cigarettes.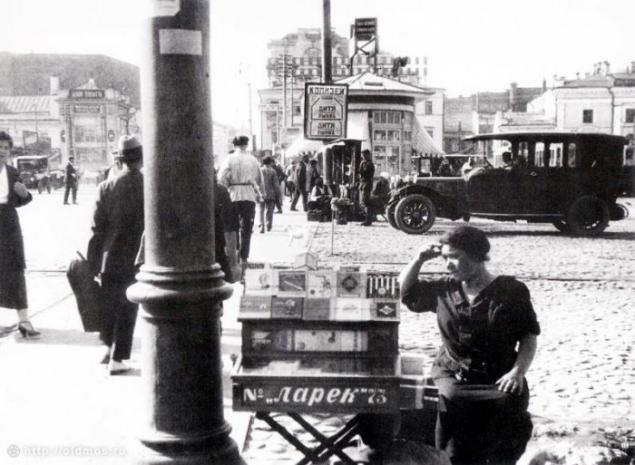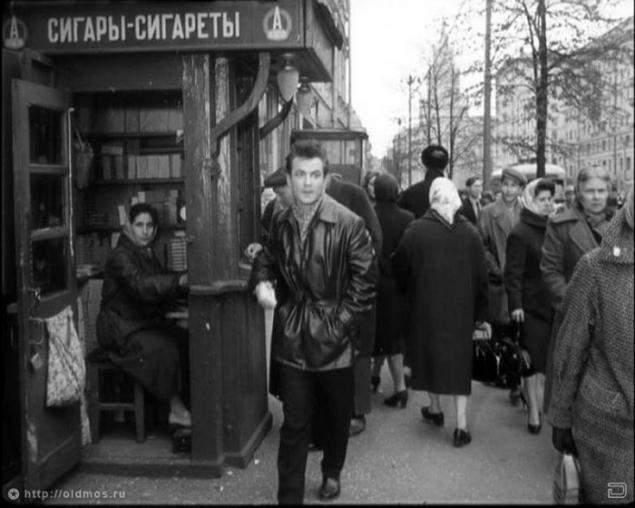 Tray with cigarettes. '47.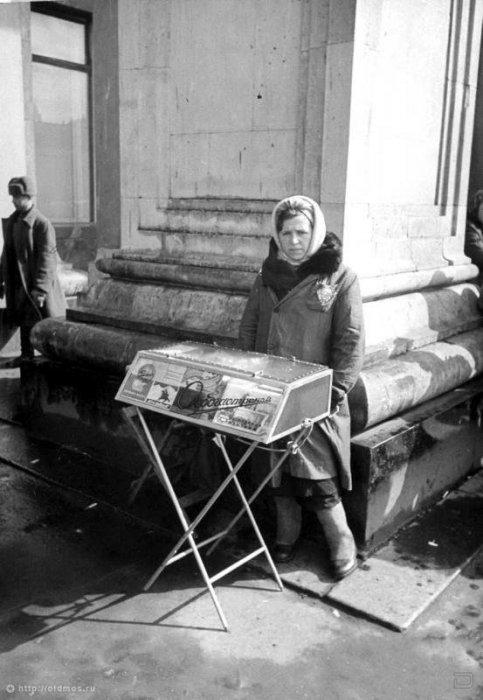 Flowers:
Mimosa on Pushkin Square in '41.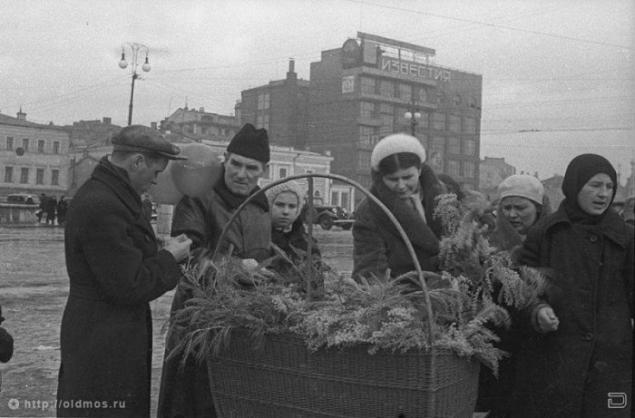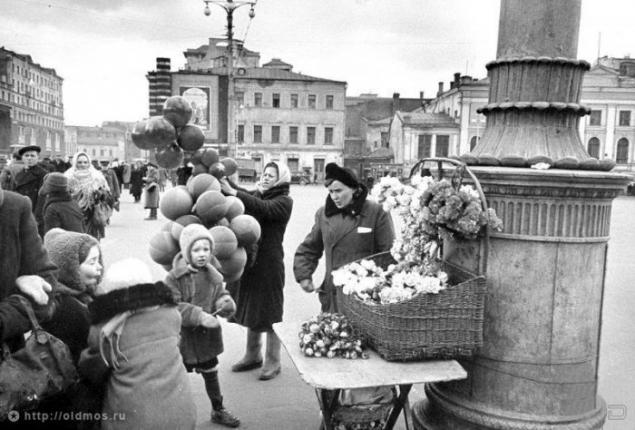 Flowers at the Metropole, '47.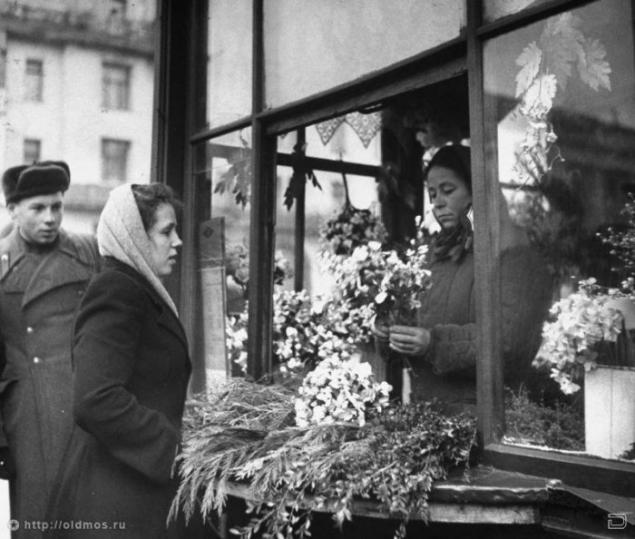 But a flower market on Komsomolskaya Square.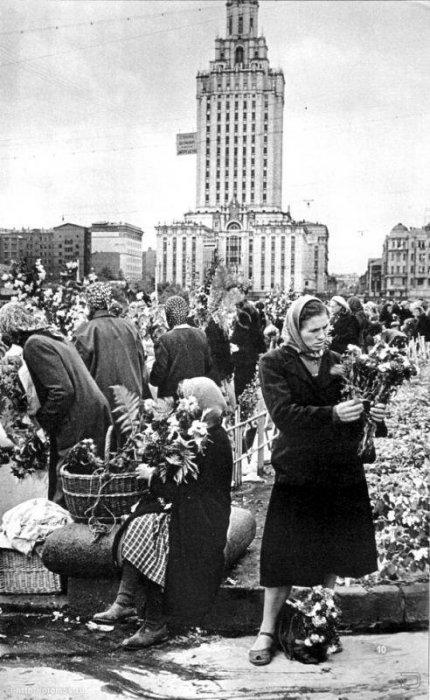 Markets:
Trading on Dorogomilovsky market, the end of the 30s.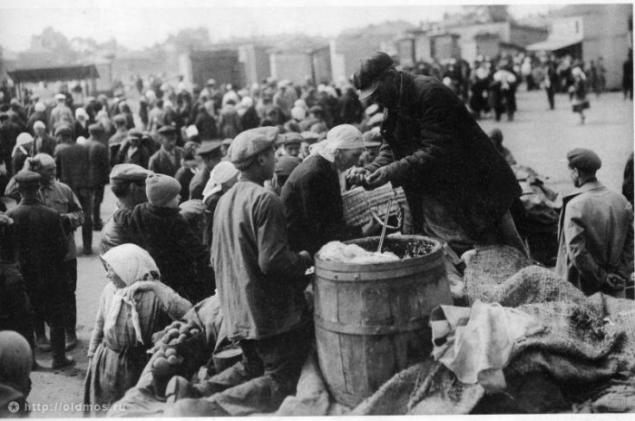 Tsvetnoy Boulevard. Central Market.
Stalls at the Yaroslavl station in 1959.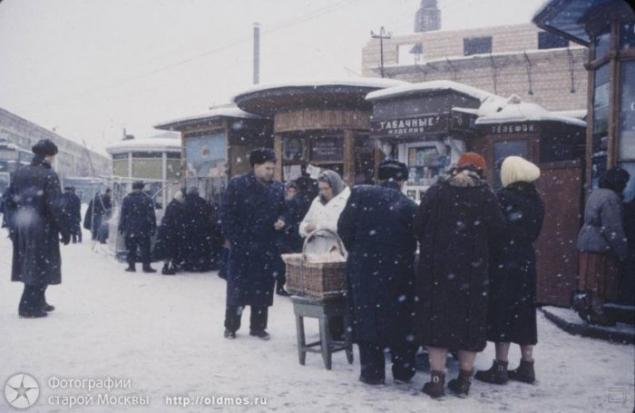 Central Market, '63.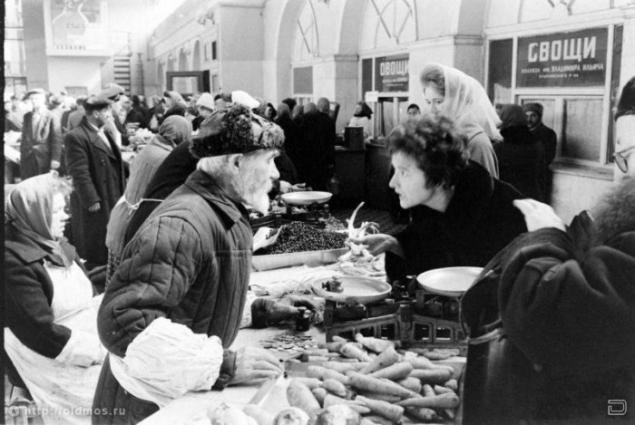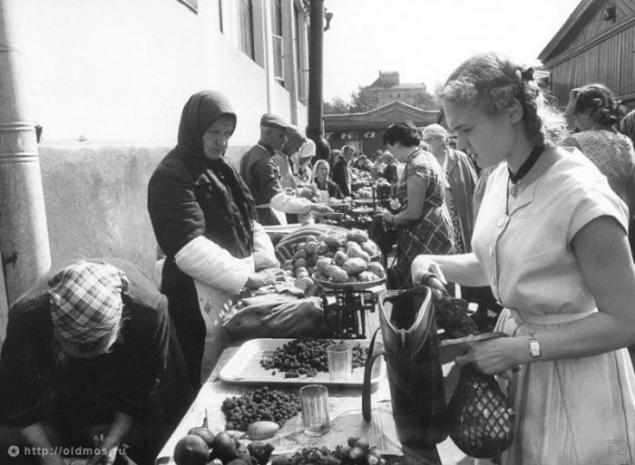 Spontaneous market 90.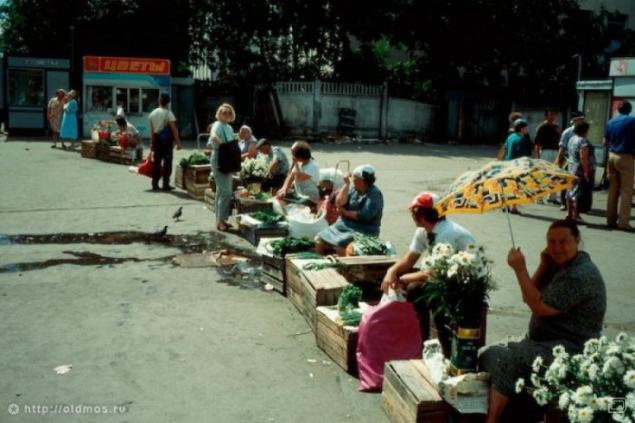 Miscellaneous:
Shawls, 1900.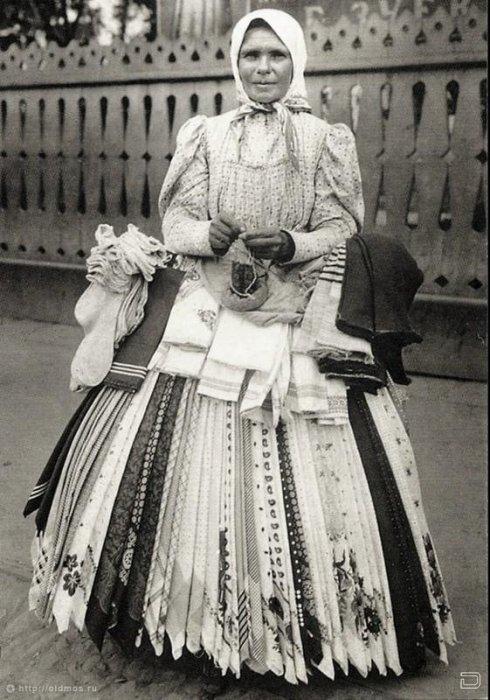 Book lounging by the wall of China-town, at the gate Ilyinskikh.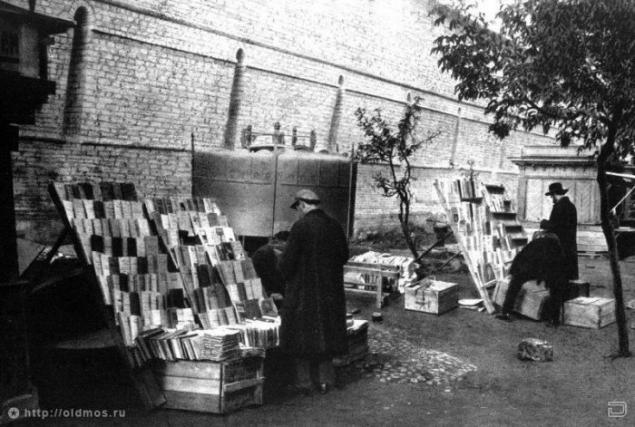 Balloons.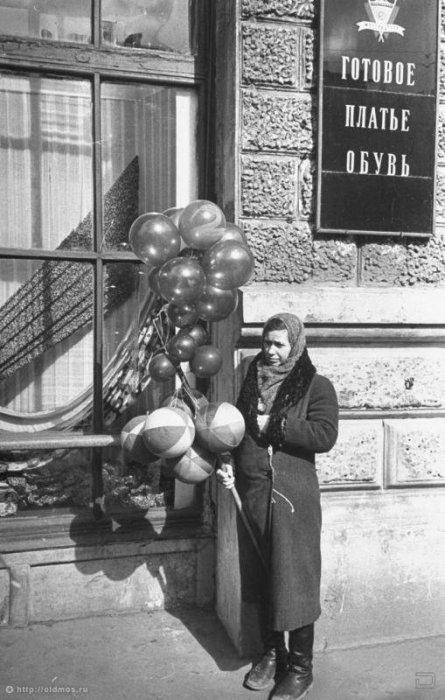 Merchant information on weight) in '89.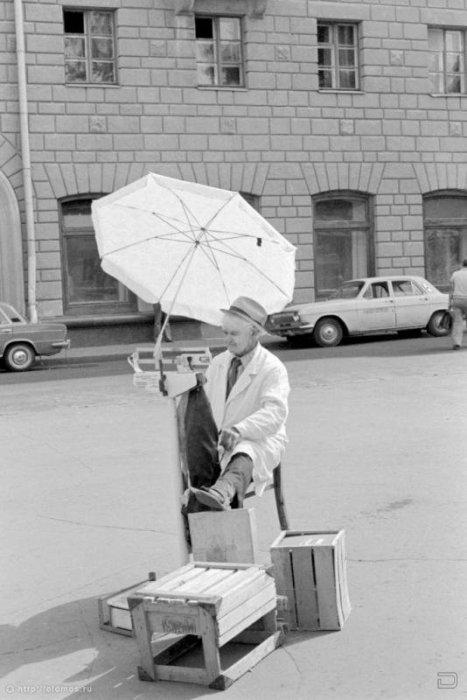 Merchant emptiness '91.