This fun event is no analogues.
It was organized by the thematic road cafe "Garage».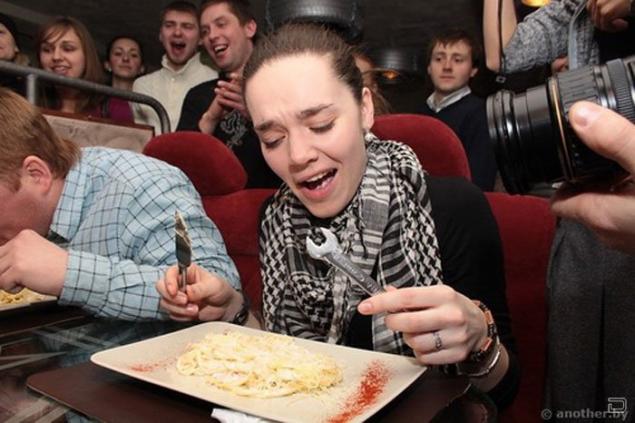 During the two weeks prior to the championship in the "Garage" event was held, during which all those who wish to eat a brand of spaghetti, "Barrichello" for 80 seconds with a wrench. Who had time - got spaghetti free. In the championship gathered winners of this unusual race with time, invited the press and just curious. As a result, 6 candidates, surrounded by cameras, camcorders, under chants of support groups that barely fits in a small room, a café, competed for the grand prize - a set of professional wrenches.