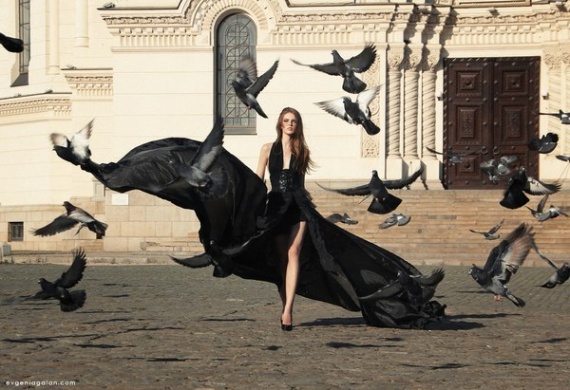 KLEROMANTIYA - divination based on throwing the dice in the form of stones, bean and other objects of different shapes or colors, or labeled with any icons. Alternatively, sipolzuyutsya pieces of paper to put on them marks. Variants of their arrangement solved the case and called on the lot ...
KOB - a kind of ancient Slavic guessing about the fate associated with certain ritual dances or gestures (Coben - do mannered movement) ...  
CONSPIRACY (OPRIKOS spell) - Oral special text formulaic character, who is credited with the magical power that can cause the desired state. Sometimes written. Is positive, designed to cure a person to provide him with success, to protect against external attacks. There Conspiracies treatment (of fever, evil eye, toothache, snakebite, etc.), economic (associated with animal husbandry, agriculture), love (and prisushki otsushki), fishing (pastoral, beekeeping, hunting, etc. .), situational (when searching for buried treasure and, in the administration of the road, etc.) ...
Blasphemy (KOSCHYUNIT) - from the Slavic "koschyuna" - a myth. Legend, telling magic. Hence - koschyunoslovit - tell myths koschyunnik - magician, storyteller koschyun. The image of the fairy Koshchey Immortal indicates mythological archaic "koschun" and to communicate with the essence of "koschnogo" otherworldly realm. The Christian religion for the introduction into the consciousness of the people of pagan mythology, forbade affects Slavic legends, myths and fairy tales. Therefore, during the formation of Christianity in Russia, the term "blasphemy" was understood as a desecration of the Christian shrine ...
In ancient times, magic was not angry at first, but then out of it, by distortions arose Black Magic, that is, - Warlock desire to occult power, which leads him to the most dangerous kind of magic in the name of performance personal desires, ie - Selfishness. The process is carried out with the help of a demonic spirit, which serves as the Magician, during his earthly life and after his death, the Magician becomes a servant of the Spirit. For this reason, the Magician goes to unimaginable measures to extend the physical life of its own, as it will not get anything beyond the grave ...
A man exchanges her eternal life to temporal authority, and in the course of centuries produced a mysterious process that allows you to make such an exchange Magoo. In its various branches, Black Magic includes almost all forms of ceremonial magic, witchcraft, sorcery, vampirism, necromancy - art evokes the spirit of the deceased. There are several tools to work Black wizards, magicians, witches:
Corruption - the intentional introduction into the human body control information in order to alter its operation until the death of the organism. Corruption - one of the most common techniques in the home of Black Magic. Focuses mainly on this subject in the unenlightened man ...
Evil eye (PRIKOS, prizora, OZYK) - Slavic name unintentional introduction of parapsychological phenomenon destructive way of information in the body, leading to a state of psychological discomfort and (or) disease. Hex refers to information infections have biofield nature. Most often, Hex is the result of feelings of envy and other selfish desires ...