In the center of Moscow tonight not drive - all blocked on Red Square next rehearsal for the grand military parade in honor of the 65th anniversary of the Great Victory. I received a letter from a reader and, instead of shooting tanks, went to another address - the street Decembrists. Here lives the 86-year-old Zoe G. Manitskaya. When the war began, Zoe Fosdick was 17 years old. The Nazis came to Simferopol at the beginning of November 1941. Zoe landed in the raid, she was detained and together with the other sent into captivity - to work in Austria. There, sticking to the chores, Zoe and spent all his young years, until the liberation in 1945. Today, Zoe G., both veteran and prisoner of the Nazi regime, Prefecture Northeast district congratulated on Victory Day. Presented card, four free "front" of the envelope, a triangle and a few packs of "crab sticks" of different caliber and date of manufacture.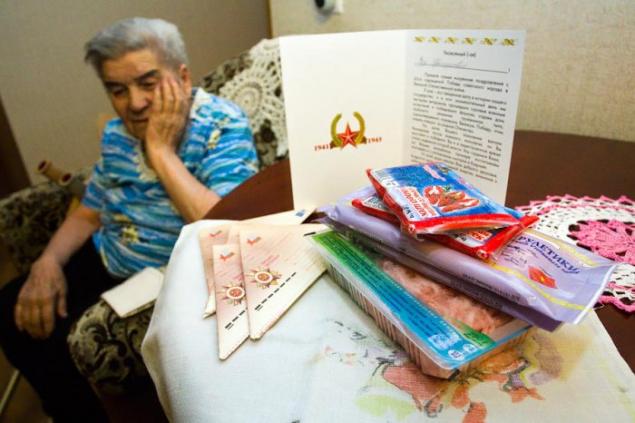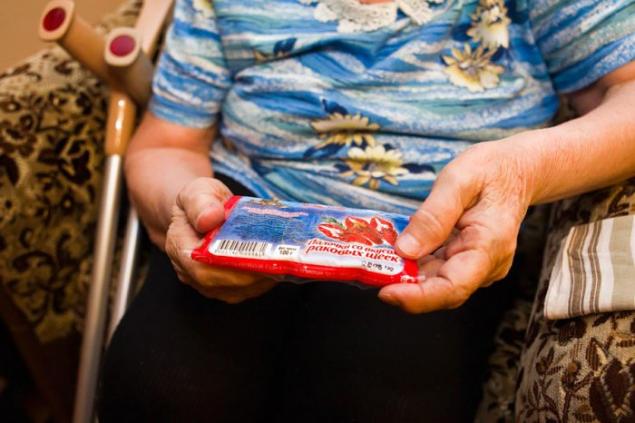 These "sticks flavored crayfish" made a year ago - on them is manufacturing date: 08.05.2009. Zoe G. can not have these sticks are made from fish waste and soybean production. For old people it is not a suitable food. Anything other than "crab sticks" at the Prefecture for the veteran somehow not found.
Happy holiday you, dear officials of the hero-city of Moscow!
Photo: © drugoi