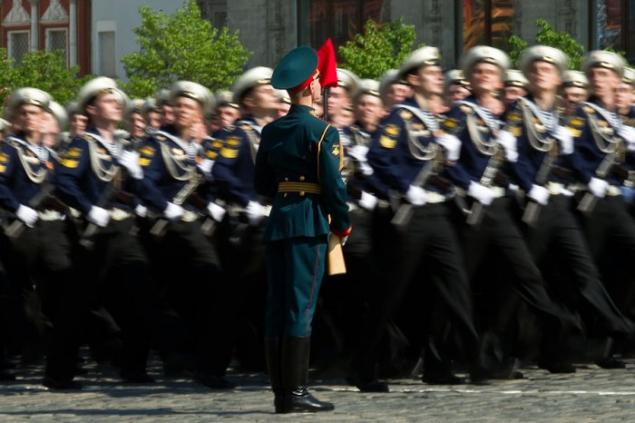 Gathering the press he was appointed for 7:30. As we carefully Arena (up to the scrutiny of lenses to the light) tested twice - at the entrance and before boarding the bus. Then he was taken to Vasilevsky descent and was taken to the place - I was in the sixth bullet that shot close to the central tribune (all media are divided into groups by events - the parade, the laying of wreaths and the like). Seventh pool photographed from the place of execution. I must say that the war of the First channel photojournalist continues to have a little parrot that "parade will not shoot - photographers prevent the picture." But then everything was settled, the press service tried to protect people with cameras and resolve the problem. In general, it should be noted that the staff of the Kremlin press service are worn with their wards press photographer as little children, to help them, was removed "foreign" to not close the point, keep it out of the lenses. Here, in its "ground" them to do so, of course, much easier than traveling abroad - in Oslo, for example, were constant skirmishes with the local police, who arranged most-Russian photojournalist "neblagopriyatstvovaniya».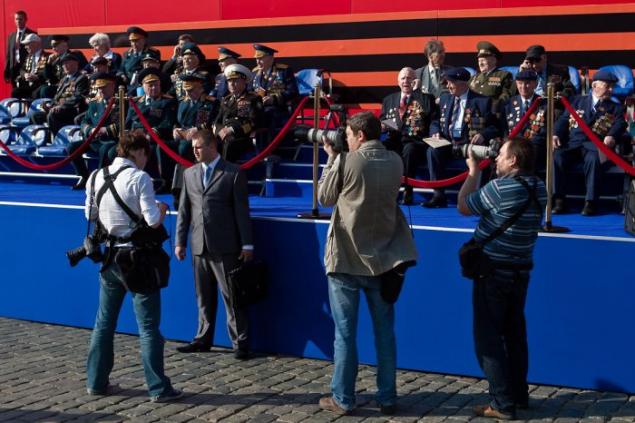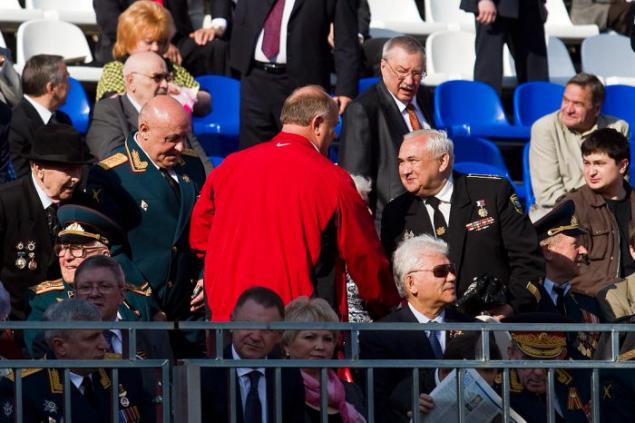 On the right of the podium of the Mausoleum - a place for "VIPs". Who has not been there only yesterday. The leader of the Russian communists Zyuganov came to the Victory Parade, somehow, in a bright red jacket Nike.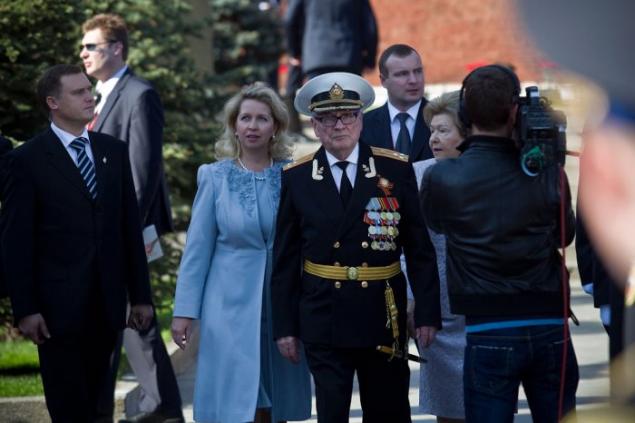 Svetlana Medvedev came with Naina Yeltsin and veteran naval officer.