The evening of 24 June, Warsaw highway Rosrybolovstva official received a bribe of 10 million rubles.
FSB operatives tried to detain him, but he took to their heels in his car.
However, he was soon arrested, because lost control and ended up in an accident.
And before that startled clerk threw money out the window.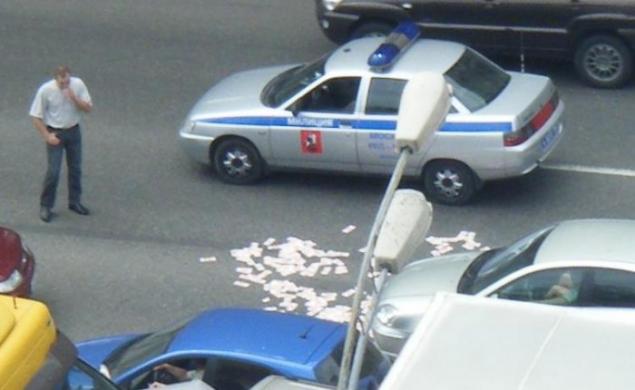 They flew to Warsaw highway and then a few hours investigators collected the scattered bills.
It is not known if they managed to collect all 10 million.