American Sandy Burnham found his car in the pit. Her "Toyota Camry" 1995 release failed and got stuck at a depth of 3 to 5 m.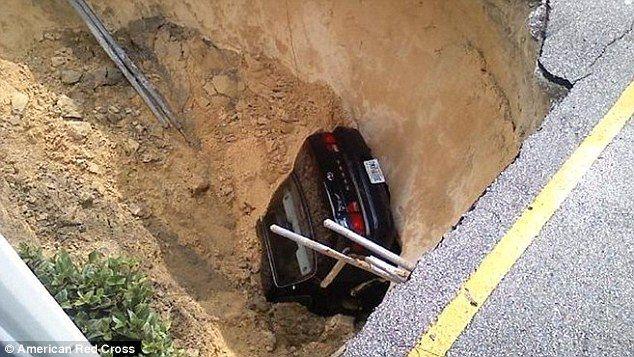 - Auto hanging nose down. From the outside it looked as if some giant lifted the car and threw it on the ground - laughing worker store located nearby.
Sandy and her husband live in an apartment building in Tampa, Florida. Near the building formed an abyss. Burnham and 11 residents have settled out. The earth may collapse, and the house will be underground.