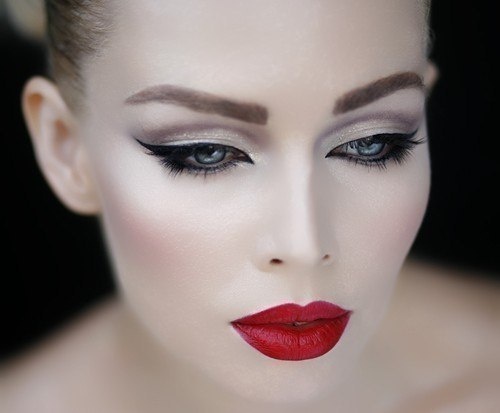 Ingredients:
 - Clay 2 h. L.
 - Badyaga 1 hour. L. (Dry necessarily sold in a pharmacy)
 - Water 3-4 hours. L.  
Pour into a mug of 2 teaspoons of clay, 1 teaspoon fresh-water sponge and 3 teaspoons of water.
All of this mix and it turns thick homogeneous mass. To better lay clay face is first necessary to rinse with water. And on wet face smeared clay.
Gently all over his face smeared clay. 20 minutes later if you do not strongly overlap, not thick, it will dry up and all pull together.
Now neatly remove the clay with a damp cloth. After the clean person must wash my face - rinse with water.
When the face is dry, we put pat the moisturizer.
3 minutes remove excess cream with a cotton pad.