Changing our lives, changing preferences avtovorishek.
If in the 90s stole wipers, now held in high esteem ... parktronics ?!
And to be precise - Parktronic sensors.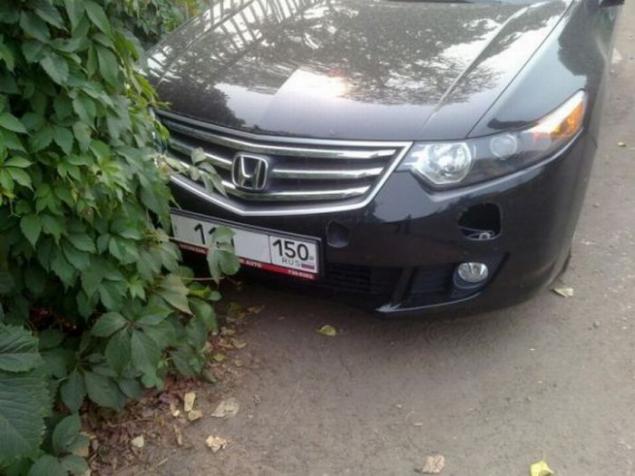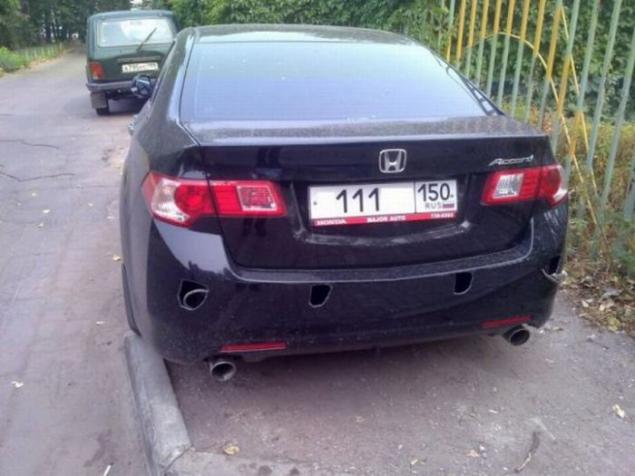 But the Accord - not the only victim.
In other regions of Russia with such machines also remove these same sensors.
Why the new Accord?
I suspect that the case in the high price of regular parking sensors - about 40 thousand rubles.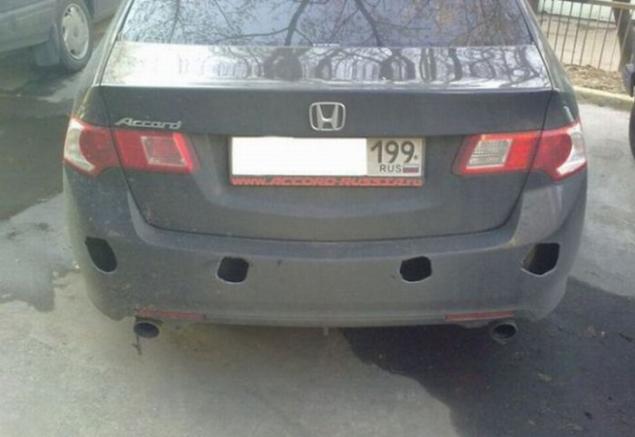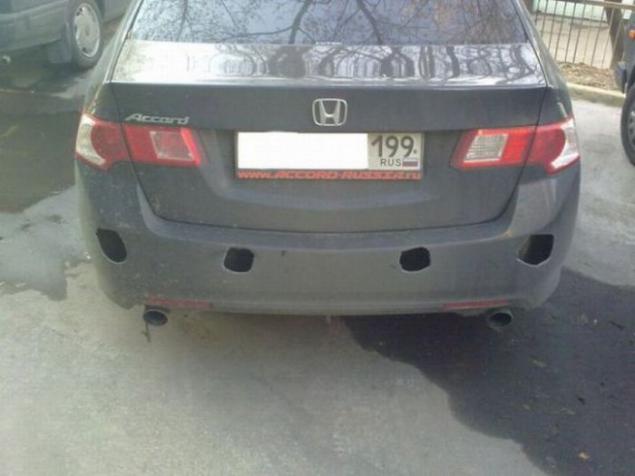 This was the situation last year and Mazda 3.
Only thieves removed the front bumper.
This part of the body in 2009 was a special honor.