Sheikh Zayed Mosque - one of the six largest mosques in the world, located in Abu Dhabi, capital of the United Arab Emirates. Named after Sheikh Zayed bin Sultan Al Nahyan - the founder and first president of the United Arab Emirates. He is buried next. The mosque was officially opened in the month of Ramadan in 2007. Like all of the Emirates, this mosque is also the most-- it the largest carpet and the world's largest chandelier. This is one of the most beautiful mosques in which I have been.
According to the four corners of the mosque are four minarets that rise about 115 meters.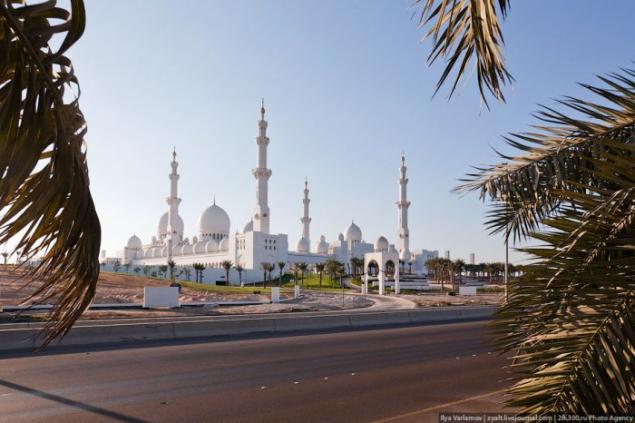 The outer row of the main building cover 57 domes. Domes are decorated with white marble, and their interior decoration is also made of marble.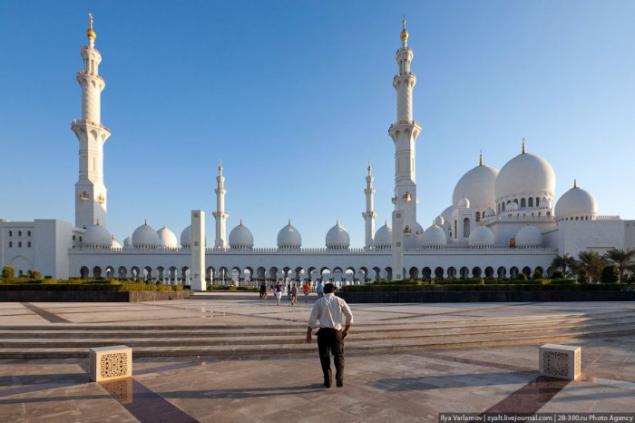 The construction has been spent over 600 million euros.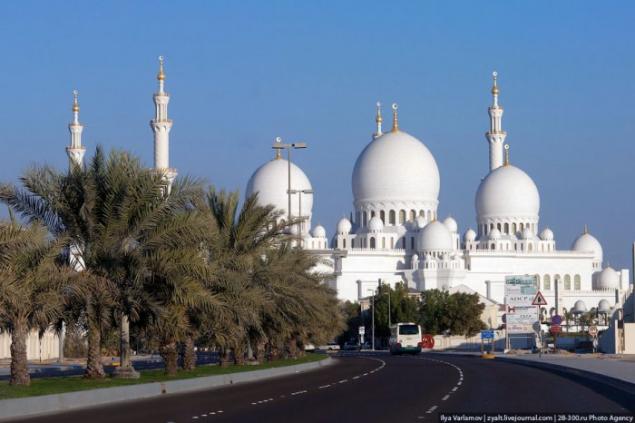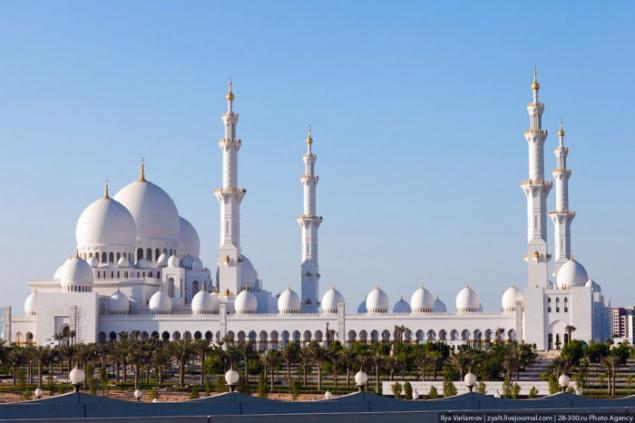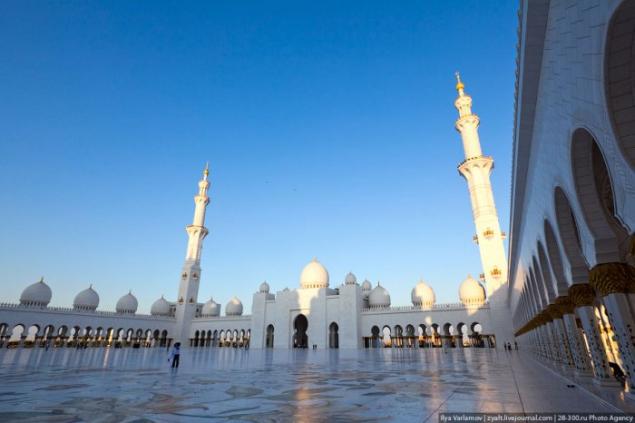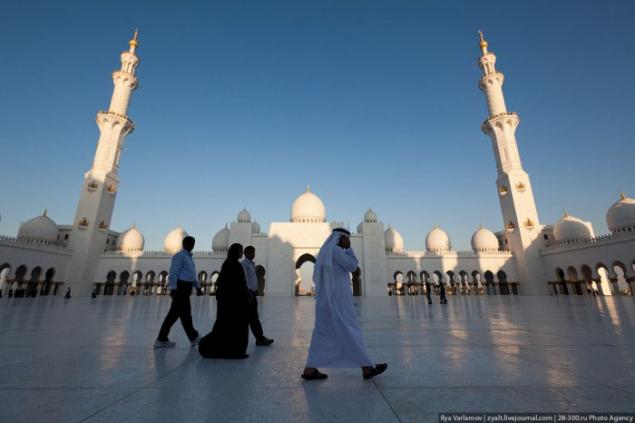 Courtyard paved with colored marble and has about seventeen thousand square meters.