Just a few days left before the end of the photo contest by National Geographic, the winner will receive a unique opportunity - to become a member of the expedition to the Galapagos Islands aboard the National Geographic Endeavour. One can only imagine what wonderful pictures can capture lucky. Today, National Geographic divided Recent Highlights from this competition and shows the top 10 best shots according to the editor of the magazine. Looking forward to the announcement of the results, which will be held on 30 June.
The soul of the desert. Photo Francisco Mingorans.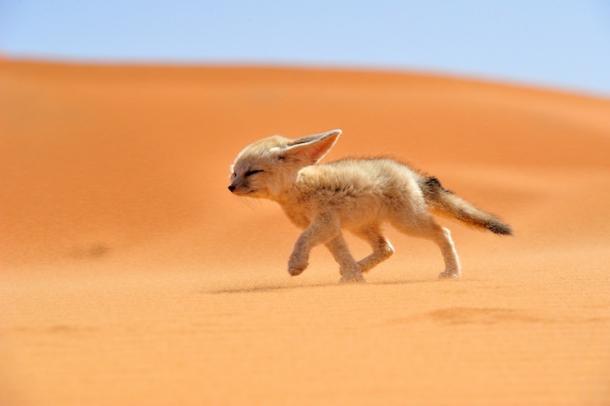 Fenech or desert fox lives in the deserts of North Africa and the Arabian Peninsula. This lovely creature is large ears and sharp nose. No larger than a domestic cat. Its weight is of about 1 to 5 kg. The smallest species of canines. Is endangered.
Light and shadow. Photos Jesse Summers.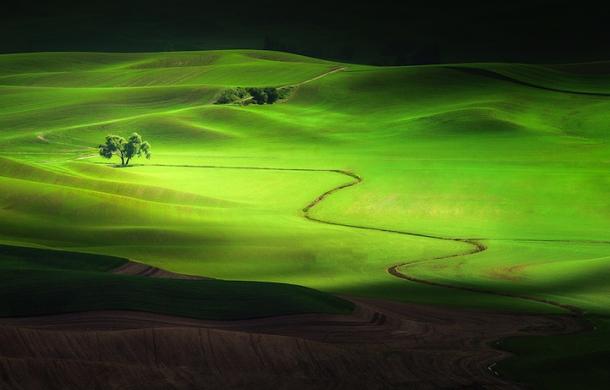 Lonely tree in the region Paluz (Washington, USA) brilliant glows in the sunlight. Passing clouds form a band of light, which enters and wood. Bright green shade gives young wheat during the short growing season.
Hamersley Gorge. Ignacio Palacios photo.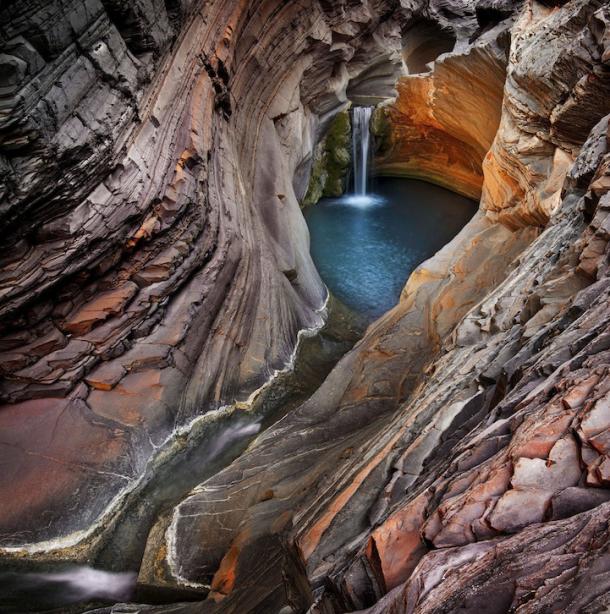 National Park "Karadzhini" is one of the largest and most photogenic national parks of Australia. The park is famous for its gorges, waterfalls, sparkling and cool river basin.
Valley mills. Photos Keir MacDonald.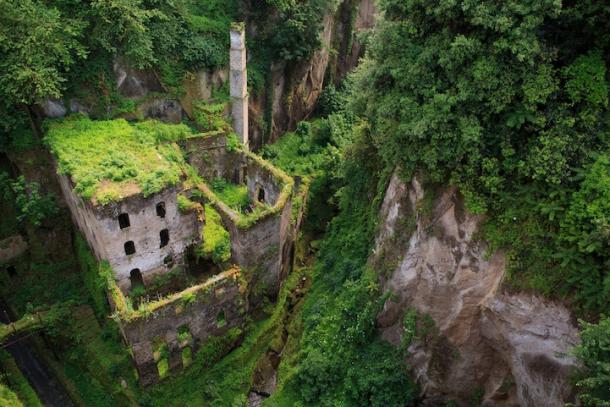 Picture taken on the Amalfi Coast in Italy. On this day, the photographer missed my ferry due to confusion with the numbers docks, with the result that he had to wait for the next one. For a long time wandering around the coastline and the city streets, he came across this beauty, from which he could not break away until the departure of its ferry.
Fish jelly. Photo Chen Chong Lim.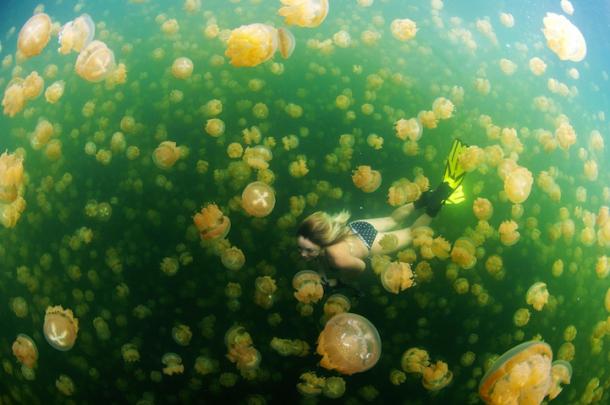 Swimming in the society harmless jellyfish.
Temple at the foot of the volcano. Photo Tim Cenk.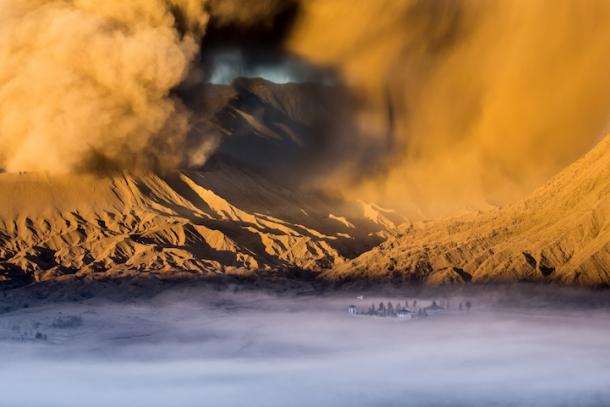 At the foot of the active volcano Bromo in Java is a Hindu temple Pura Luhur Poten, which is often immersed in a soft mist and twilight. On this day, Mount Bromo showed unusually high activity, emissions into the atmosphere dense cloud of dust.
Sheikh Zayed Mosque. Photos Jafar al Shehri.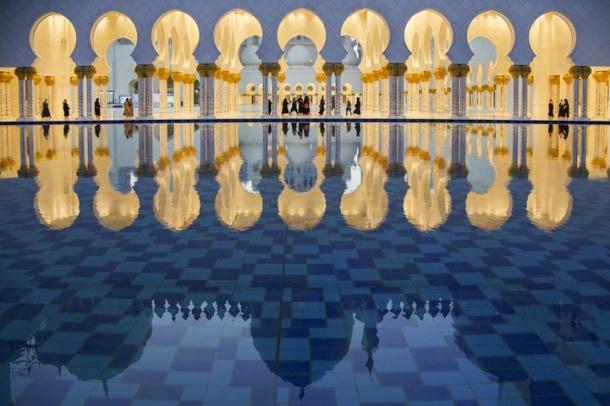 Reflection of Sheikh Zayed Mosque in the basin of the fountain, which is mounted in front.
Thunder and lightning. Photo Francisco Negrogi.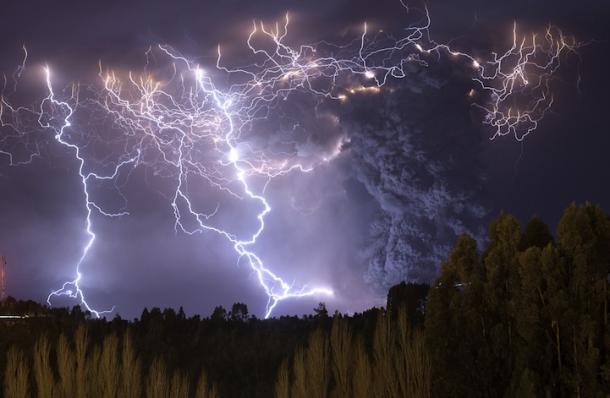 During the 12 months in the region of Los Rios, Chile volcano eruption happened. Daily settling ash, frequent explosions and lightning could be seen at a distance of hundreds of kilometers. This picture was taken in the city of Lago Ranco.
Dancing fireflies. Photo Cheng Niu.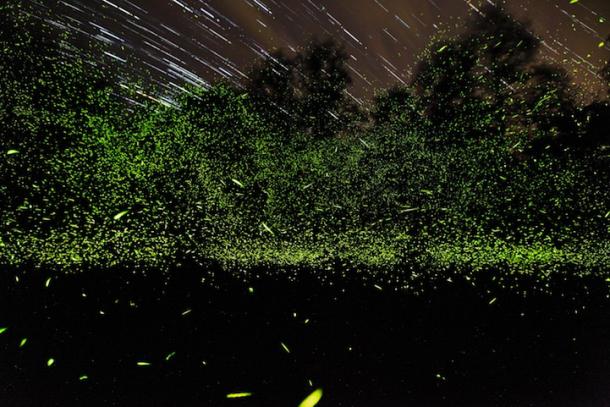 Smoky Mountains attract attention in early summer due to accumulation of a large number of fireflies. To capture this night show, the photographer had to spend three nights in the mountains.
Night Watch. Photo Joe Saade.
Picture taken in Nairobi during the filming of the documentary. When the group went to a local school to take refuge from the heat, they came upon the sleeping children.