Surrounded by mountains, the fourth largest city of Turkey, Bursa, is already one of the greenest cities of the country and is about to become even greener.
Eco mosque will be built in the Western part of the city, where it will produce 120 kW of electricity from solar energy and wind. The building will consume 50 kW, selling the rest to the national power grid. Construction is scheduled for completion in 2015.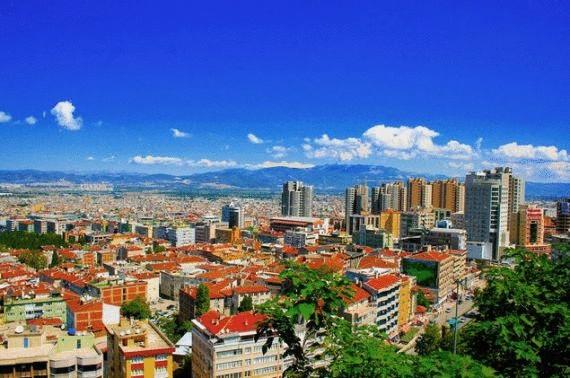 Turkey already has one eco mosque that generates and uses solar energy. The mosque is located in the village, in the province of Akkuyu.
But the mosque in Bursa is the first mosque designed for the production and consumption of renewable energy.
Designed by architect by the name of Artesyn Celik (Celik Erengezgin), the mosque will have solar panels on the roof and a wind turbine installed on one of its minarets, towers from which Muslim muezzins (the attendants of the mosque) summon the faithful to prayer. In addition, there will be introduced the system of collecting rainwater and melt water for the needs of the mosque.
Although all the details are still under development, Aringazin said it also wanted to produce electricity from the pressure exerted on the floor by believers during prayer.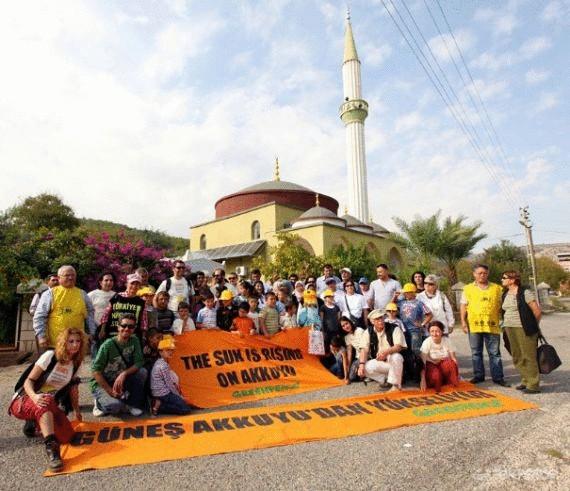 "We tell worshippers: "You can charge your mobile devices right here in the mosque during prayer, because you have produced this energy."
Aringazin hopes that the idea, which has already received positive feedback from the Turkish ministries of religious Affairs, will be the inspiration for other mosques, and they will also move to renewable sources of energy.
The Turkish regulatory authority for the energy market (Turkey's Energy Market Regulatory Authority) currently limits the amount of energy produced with the help of the sun, giving license for 600 MW annually. This is a drop in the bucket compared to 55000 MW consumption of the country. A state license is required for any power plant with a capacity greater than 500 kW.
Foreign experts note that Turkey is a country with a very good promise and has the potential to become a major generator in its region, but bureaucratic obstacles and policy restrictions such as the limit of the license for 600 MW, keep the Turkey from the advantages of using renewable sources of energy.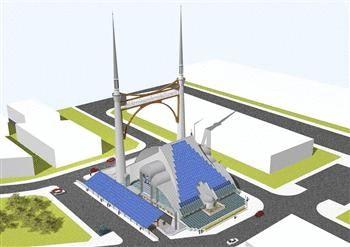 Atesh Ugurel (Ateş Uğurel), co-founder of iRES Energy, argues that Turkey could produce 400 megawatts of electricity through its mosques, if at least 80 mosques will switch to the production of energy from renewable sources. "This figure is close to 600 MW the amount of solar energy that will be licensed in 2013."
New mosque in Bursa can inspire other architects around the Middle East for the green architecture of mosques or temples. But while the government, such as in Turkey, stands in the way of large-scale use of renewable energy sources, such mosques are still rare objects of admiration.  
Source: /users/104