Andre Myers creates unique portraits of his friends and family a very surprising way. He twists ordinary screws in a wooden canvas.
31-year-old artist spends more than six months at the picture and use up to ten thousand screws making a three-dimensional design.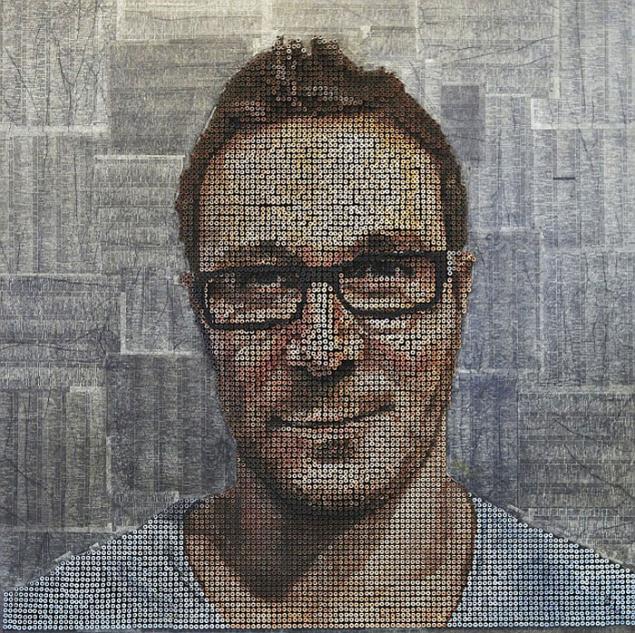 Andre occurred to create such paintings, while he was working in the church. That was two years ago.
"I did the bronze reliefs depicting St. Catherine and thought how cool it would be to create something like that of the screws».
"I always wanted to work with screws, when I got the idea to make a picture of the screws I immediately tried it and after half a year, there was my first picture.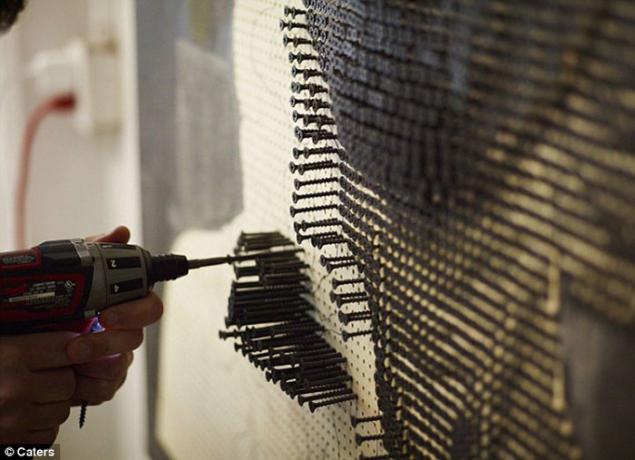 All of his five paintings until five, Andre sold for $ 9000. Now, Andre makes the picture of the screws under the order, the cost of which is about 35,000 $