For there is no good war or bad weather. Nature is not going to adjust to the desire to make war in the warmth and comfort, and the soldiers always fight - under the scorching sun and rain, frost and blizzard. That re-enactors are trying to keep from the original source, and organize mock fights in any weather.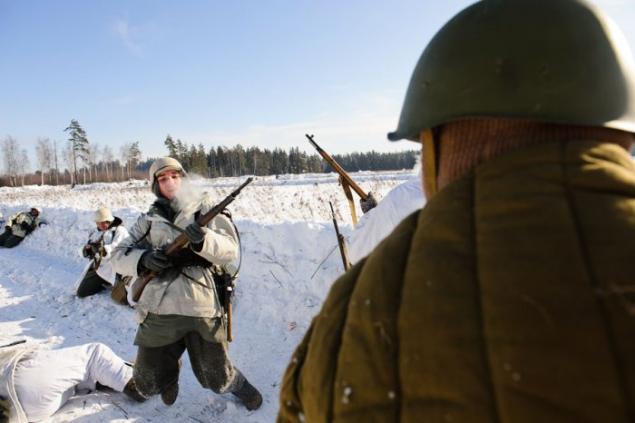 At this time, for the military reenactment reenactors selected polygons of the Military Technical Museum, which opened last year near Chernogolovka. To get to the field without incident did not work: five hundred meters from the site collection in our car I drove back anturazhnye "GAS". Truck, of course, nothing has been done, but the Lacetti sedan turned out in almost hatchback. In the end, the guys who came with me to see the reconstruction, but instead dealt with this trouble and missed all the action.
But I have to camp still got. There Borja quickly took me into the bank, and ten minutes later I was walking among the "international" armies in the winter form a Red Army soldier. Since I first reportage Great Patriotic War, and even for the Red Army, I asked Boria fasten me to some seasoned warriors. Without thinking, he introduced me to Olga sniper. It was worth it to me to stay in the match. Well, or at least try, but there really how it goes.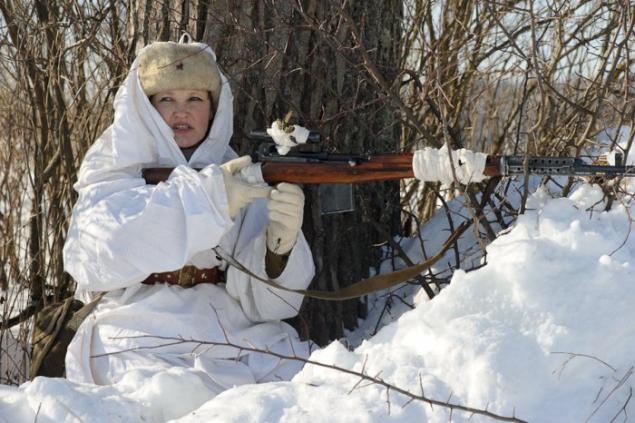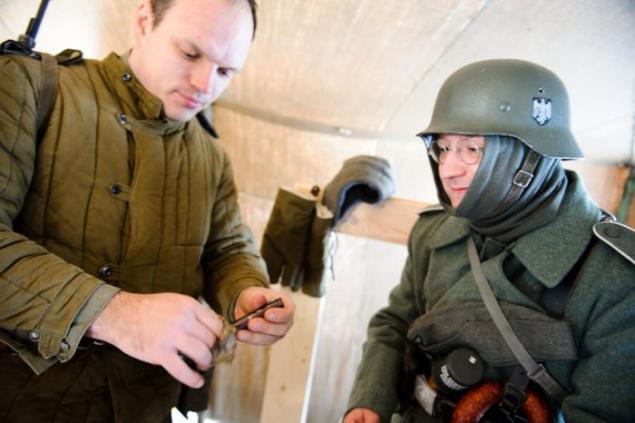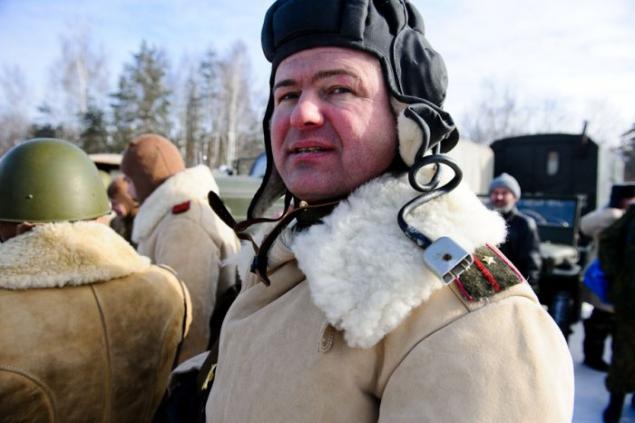 People slowly going in the camp and preparing for the future battle: correcting shape, hung on his belt kit, received weapons.