What Maldives should be in the eyes and minds of tourists :) I'll start with the fact that, although the season begins in November-December, ideally better to go closer to the end of December, then guaranteed you will see the sun (at least sometimes). I would like to say a little about local dishes.
Like everywhere eat buffet. Power good: meat a couple of dishes (pork is forbidden for obvious reasons), grilled fish (very tasty, local and boneless), were Muslim dish of lentils and chickpeas, soups, dessert mostly puddings and cakes light; fruit papaya, passion fruit, watermelon, cantaloupe, apples. Quite a lot of pepper dishes and tapas.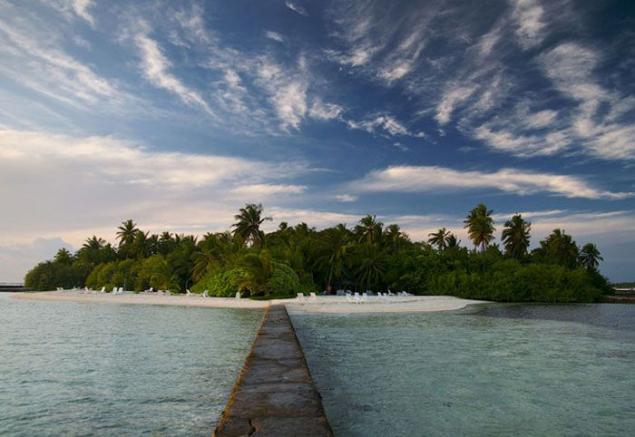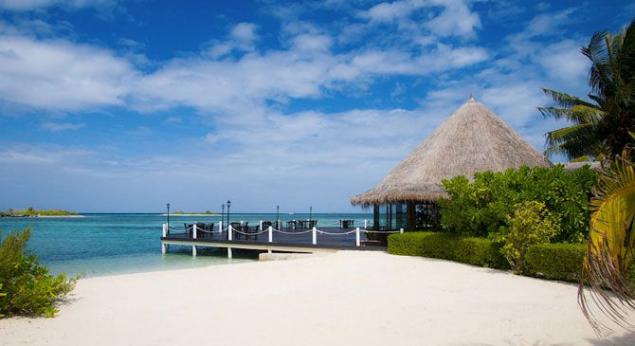 On the island apart from the main restaurant there are a couple of bars and restaurants. We had dinner with lobster on the beach. After the salad sea creatures and fish soup with a huge plate of lobster managed to overcome with great effort :)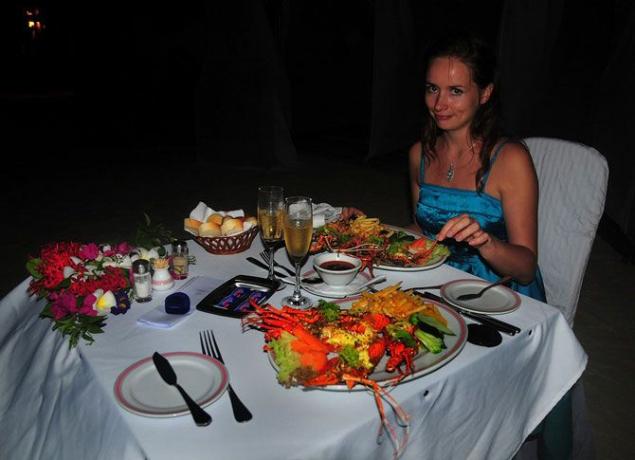 More often than not, from morning to afternoon sun was, after assailed by clouds and either was just overcast or rain started (wall of water) with squally wind.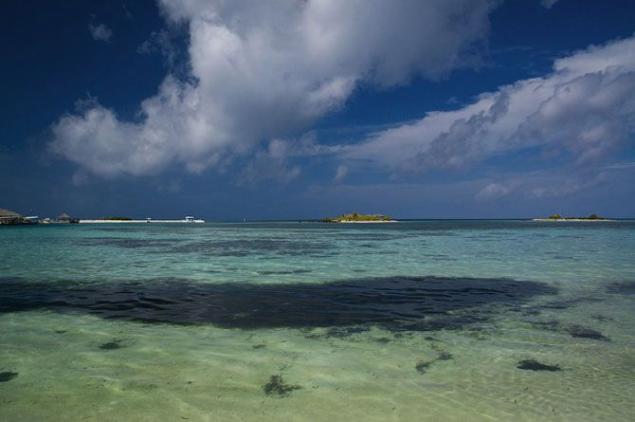 There, I saw a tropical sunset, which can not be confused with any other :) A similar spectacle observed only in Thailand.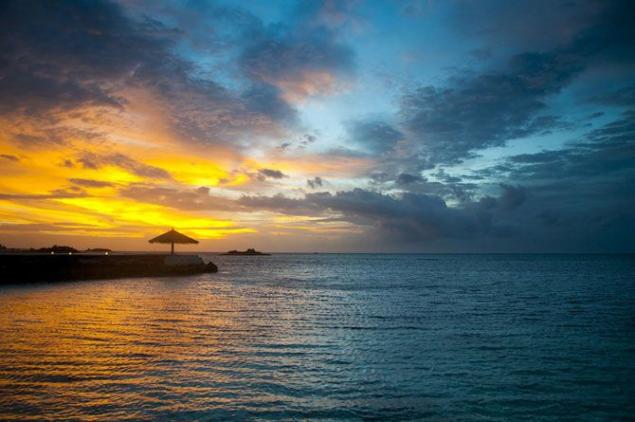 A piece of dead coral, I was interested in regular geometric shape of its cells.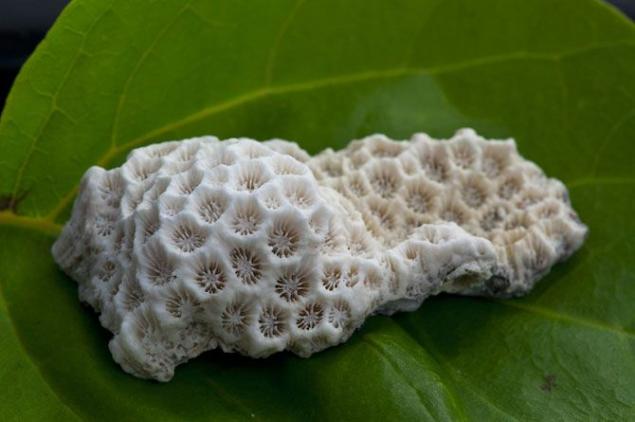 At low tide the water is very strong and leaves exposed coral. But what are the living corals. They are home to a pile of colorful fishes that swim away from the shore at low tide.