Within an hour the fly from India (or Sri Lanka) is a wonderful country, who lives about 200 inhabited islands (and still has somewhere uninhabited 1800)
everything here - the island. Airport - the island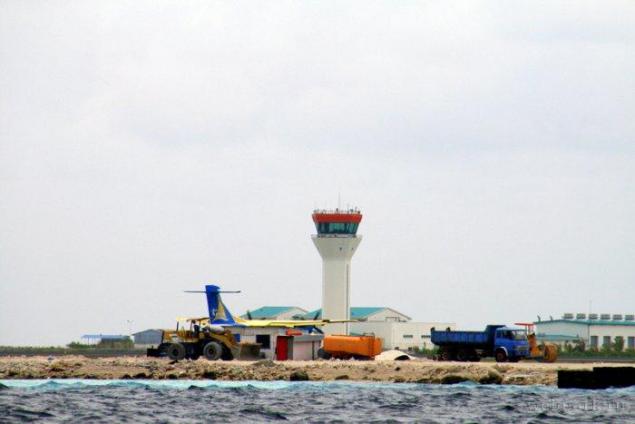 residence of the President - the island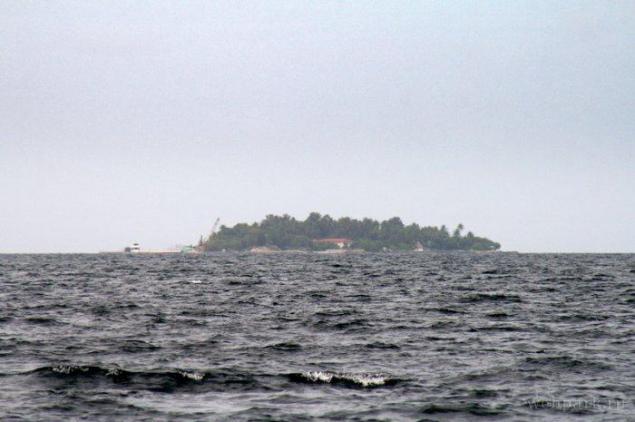 fishery - the island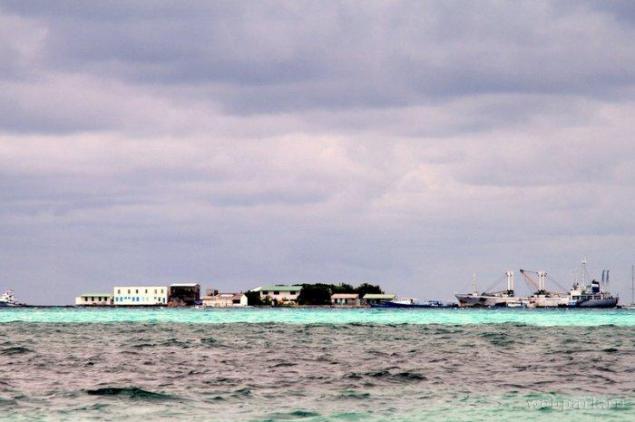 There's even a palm tree can have its own island, not to mention the people.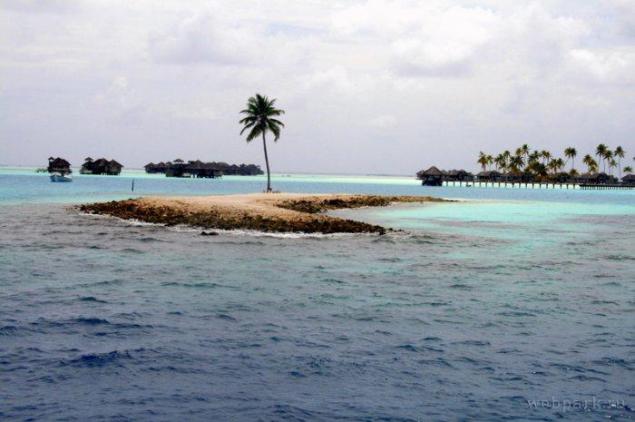 average height above sea level of the Maldives - 2, 5 meters. those who want to see the Maldives, should hurry up, after 50 years on the idea of ​​global warming should cover layer archipelago salty ocean water. But do not despair local. If they zavedut excavator and mound on top as necessary. Excavators dofiga here.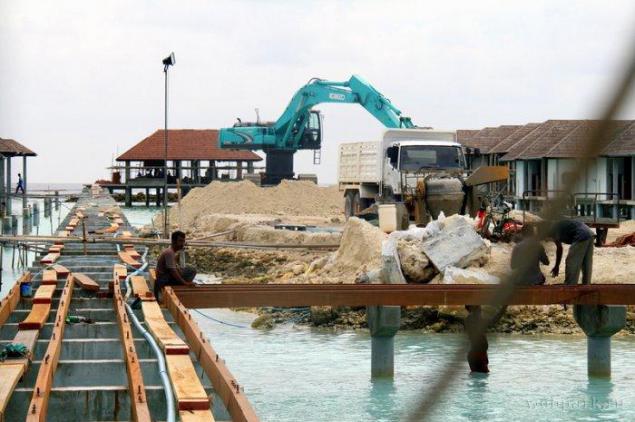 sometimes two at once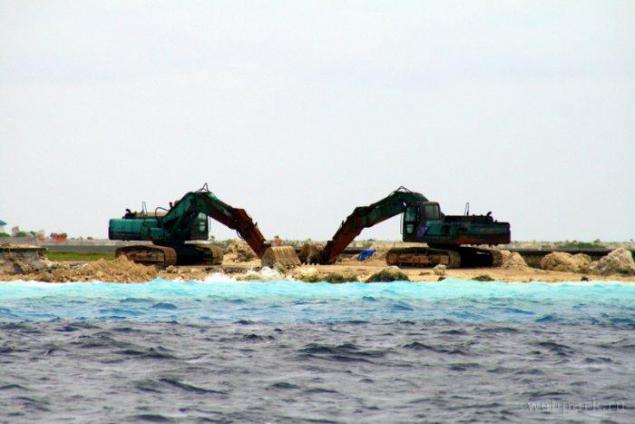 especially popular small excavators, which can bring on the boat, because the Maldives are very small and not every beach has a pier with a deep approach to it.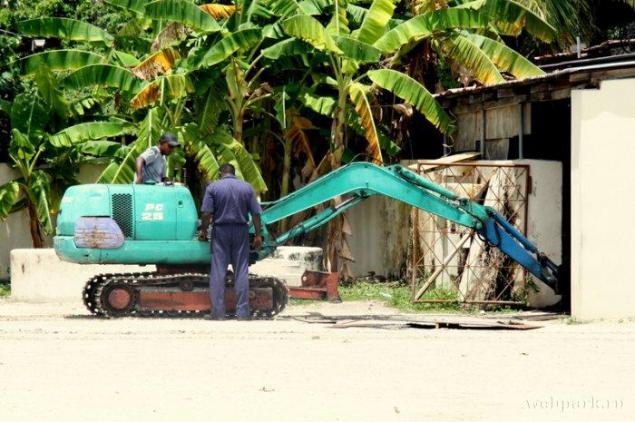 I can not say that the Maldives - a poor country. To state that almost nothing makes a glow of lights is very significant. Tourist yet paid for the light, and thus for everything else.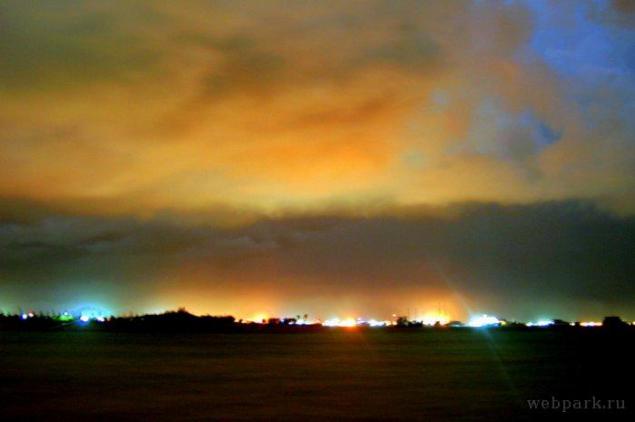 And I is not seen even attempts to save the world, you are no solar panels, windmills eletrostantsy, even in the room hot water is produced by flow (!) water heater instead put on the roof of cheap solar water barrels, as in Turkey. Here, everything is on the solarium. Each island day and night rumbles generator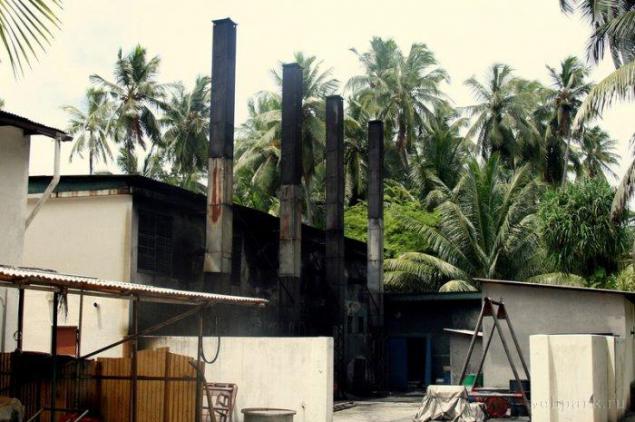 Fuel on the islands carry about small tankers. After a long intestine runs light, heat and cool the air conditioner.
Even a small tanker managed to run aground, where stayed until the tide.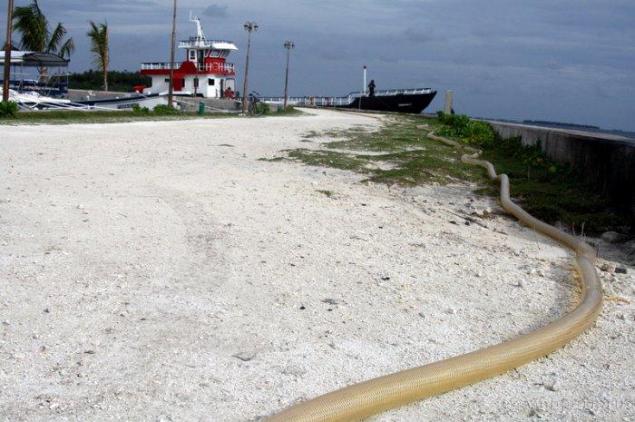 if the government does not produce anything, then where's it? correctly. all brought.
by plane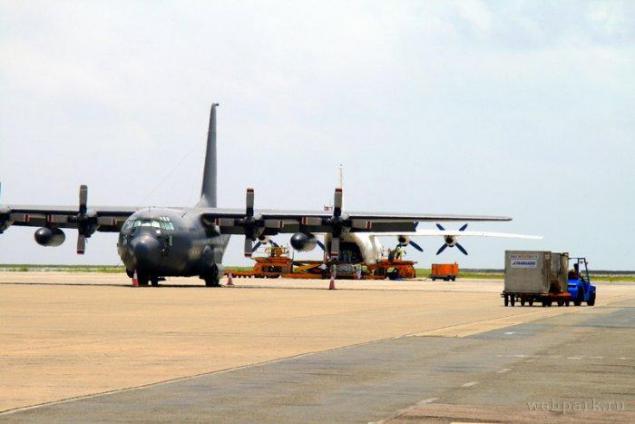 on the boat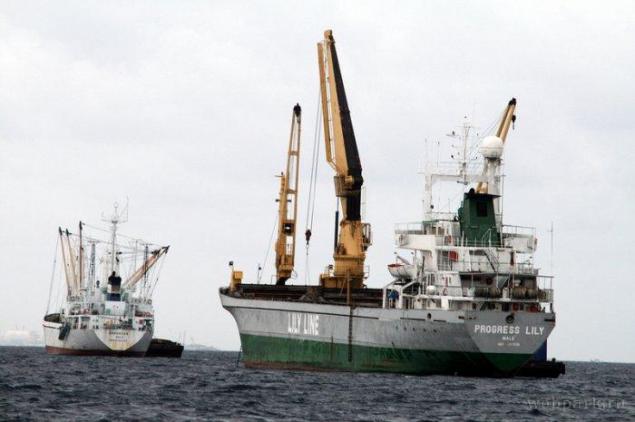 all that is brought, it was a little more expensive than it was prior to shipment. so here are all very appreciated. Matches for example made of plastic, wooden matches - a luxury.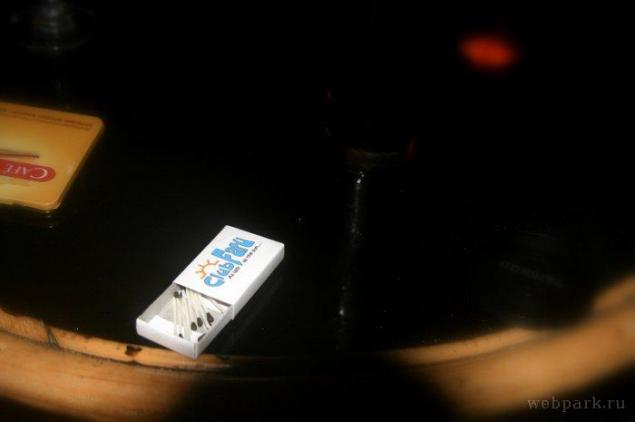 Plastic match - not a toy, furniture, then also imported and in case of fire will burn nice and expensive. for this case in every corner already on three different fire extinguisher. Powder, water (although it would seem - there he is the ocean, huh?) And the most fashionable, the third - carbon dioxide fire extinguisher for shutting electrowires. Seeing such a battery, our fire Inspector dropped to the jaw and would go on empty-handed.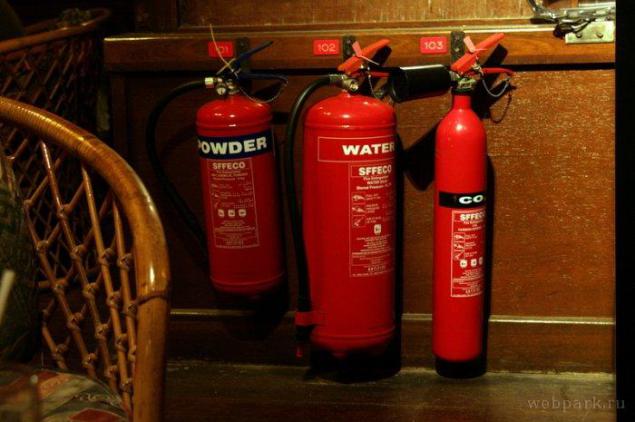 Maldives - a Muslim country. every self-respecting island has a mosque. From high in the capital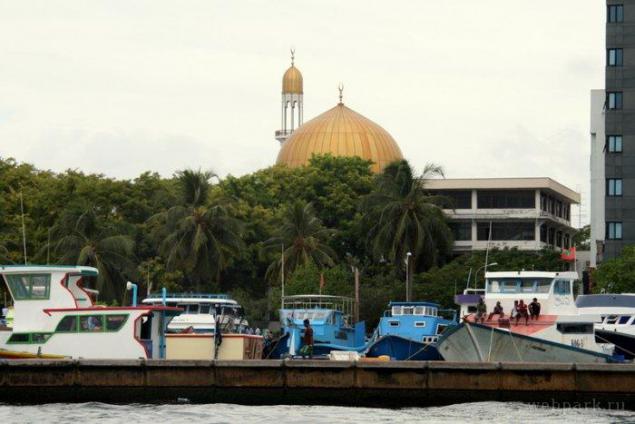 to small to conditionally desert island Somewhere Bandos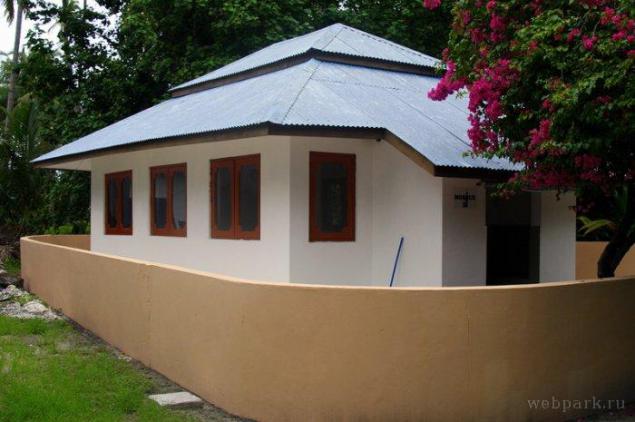 at 12 days in the mosque that was in our hotel, the island of Faro Club praying I saw only 1 time.
Holidays in the Maldives difficult test. an island where there is a "club spotlight" has dimensions of 450 meters length and 250 across and can easily fit in the lens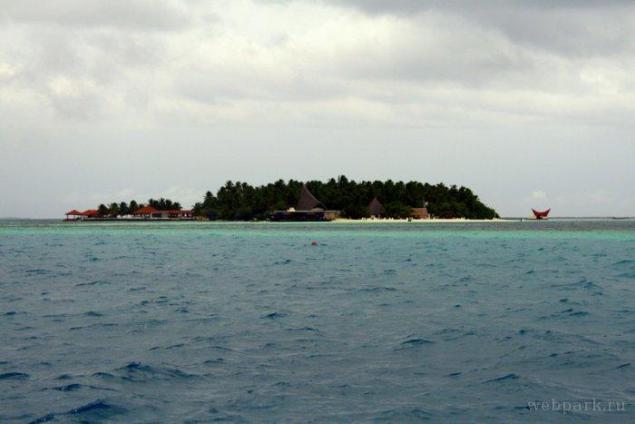 here you can sleep, otest slight paunch. before dinner all together in one bar, then dinner, then all crawl to another bar, karaoke, diskach or live music, free booze to 12. In general traditionally travel boring ass.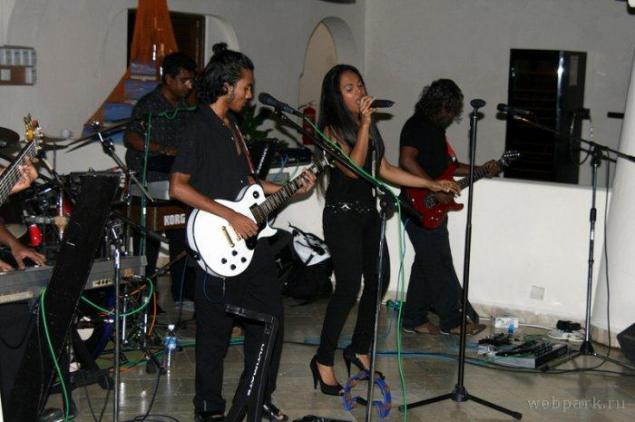 in many travel magazines about the Maldives is a phrase: strictly forbidden to cross the neighboring islands, it would seem - Th there to do on a nearby island? it is obvious that there is the same ass like this. Well maybe chuchut other.
The first thing to sleep it all go to the beach, snorkeling and zyrit fish. Fuckers snaryagu buy on the spot. Prosharenye take with them.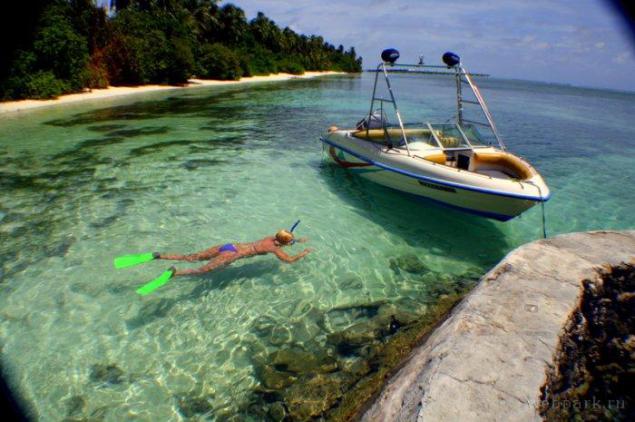 and fish here dofiga. in a million times more than excavators, mosques and fire extinguishers.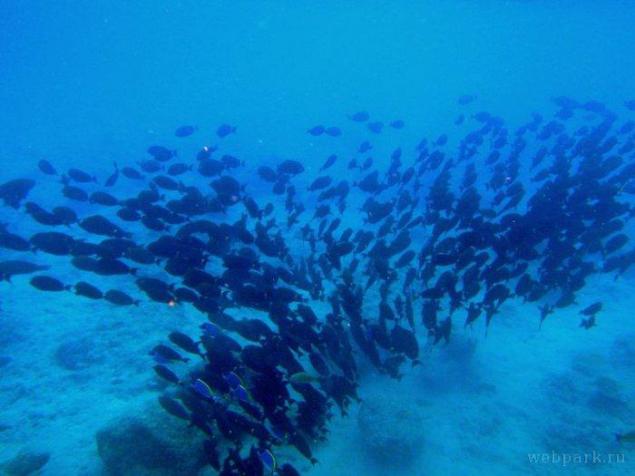 something like this: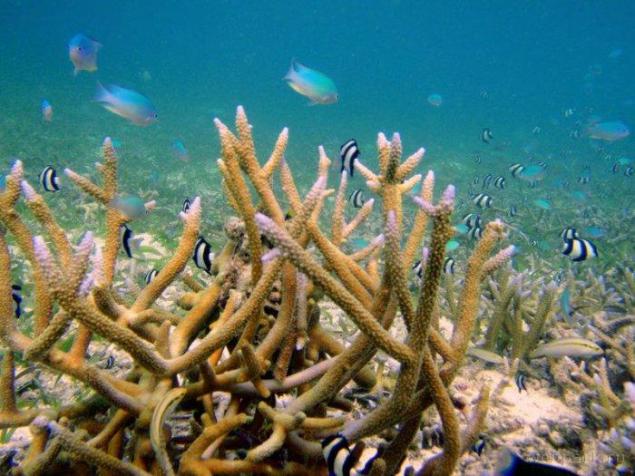 Three days later many fish around the island you learn in person: preveeeed!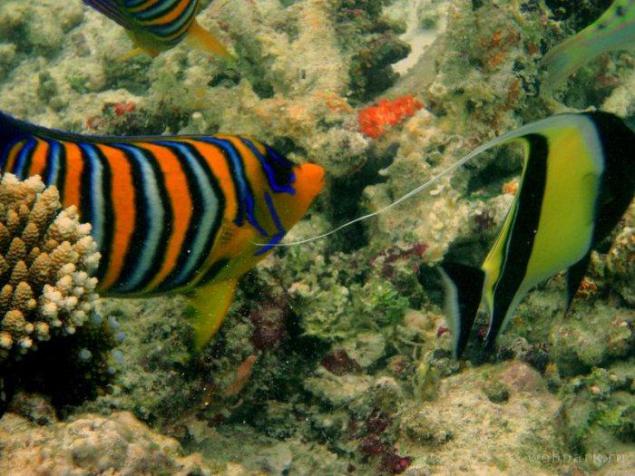 Titan triggerfish. Many consider him the most dangerous fish in the Maldives. He spawns in a certain place and drives away all who approach. Powerful jaws, teeth ostye. bites corals thick as a finger and chews them as a carrot. This, in the photo - the storm of our hotel. Received the nickname "Backscratcher." Biting fins for the dude from Rostov. I saw a large fish on the reef at 60-70 cm in length. In fact, fear is nothing special, Launch out of the way and he will return to the duties of protection.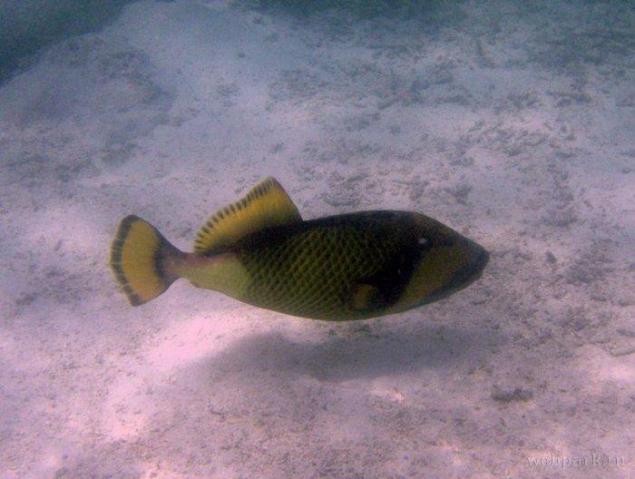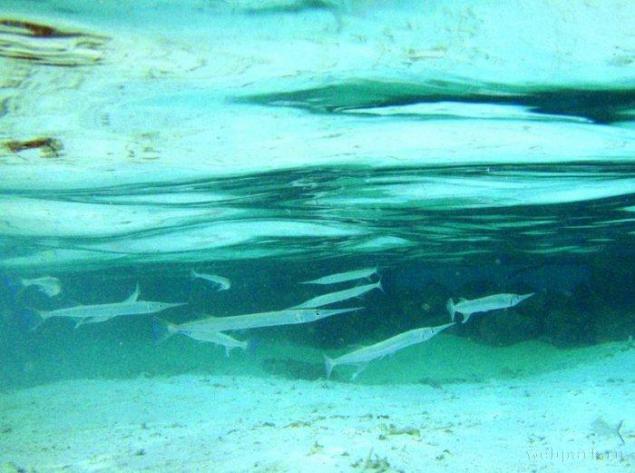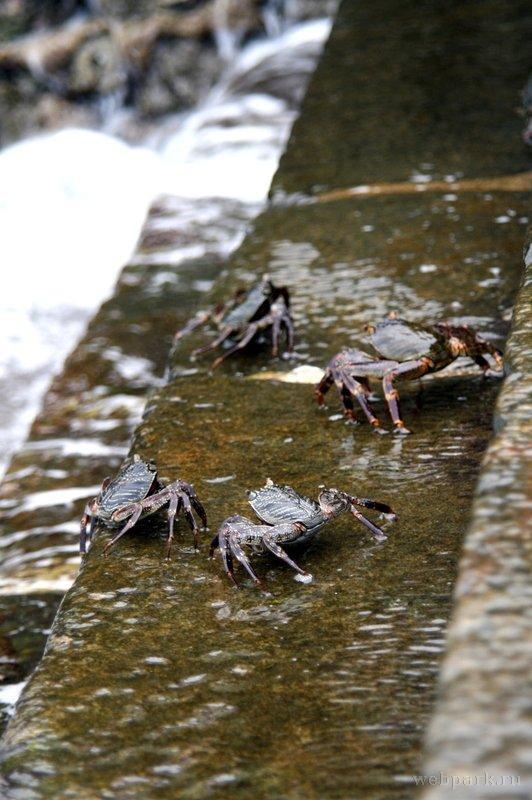 night reef shark (Malagasy chernopёraya). harmless. you can feed it butebrodami with tuna, closer to photograph under water does not, afraid of people and quickly lost.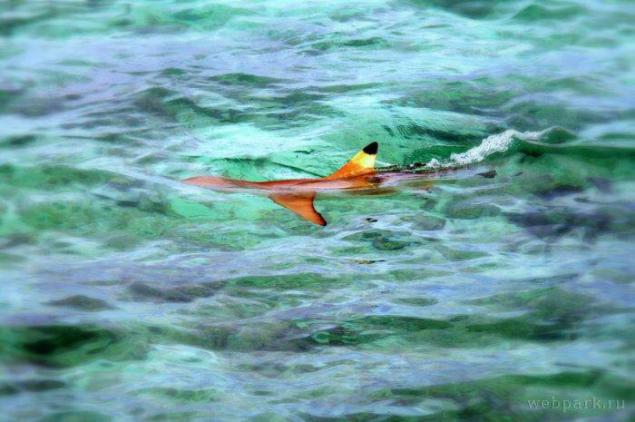 bottlenose dolphins. often we come across during movement on the boat in the direction of the reef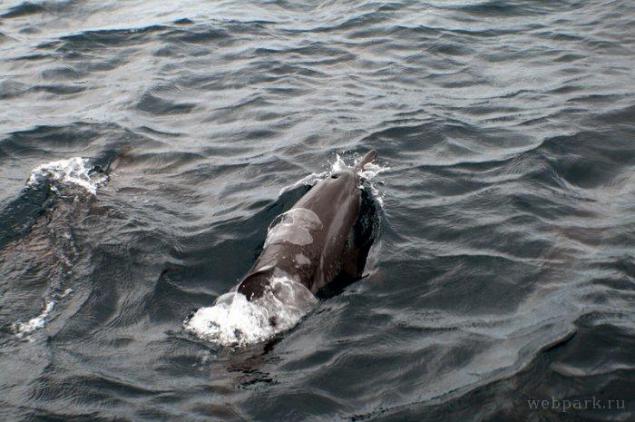 say, at night in the Maldives snorkeling dangerous. I swam.
night full of all living creatures which no day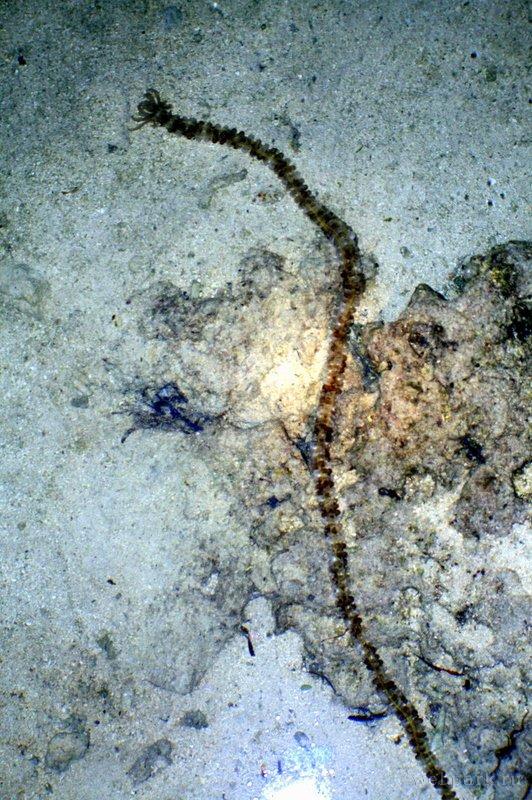 scat shipokol
Star cancer hermit (about the size of a beer can 0, 33)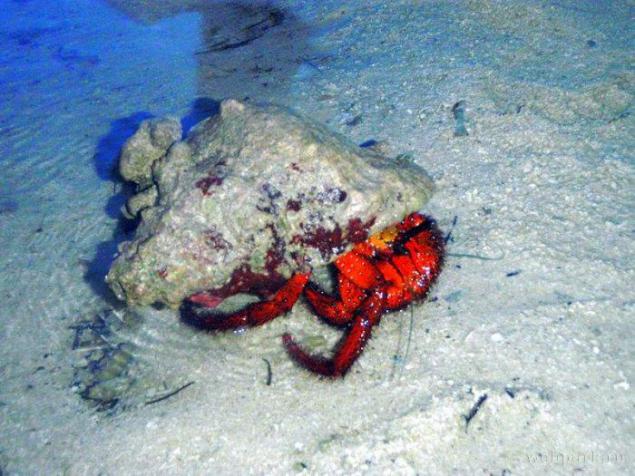 sea ​​cucumber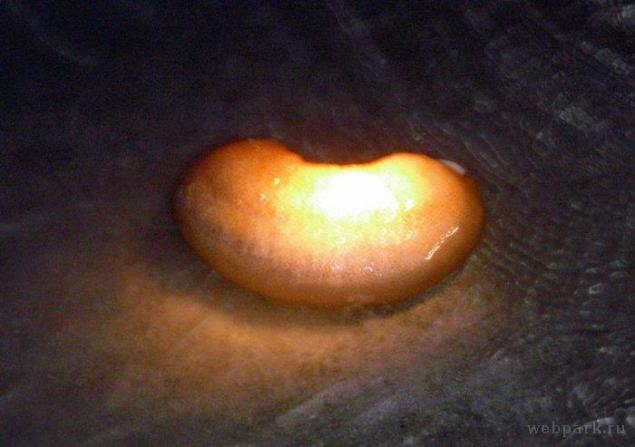 one of the few entertainment - fishing
night on the little boat in the middle of the lake atoll. depth of 30 meters guileless gear: fishing line, sinker, hook the size of a finger, stinking rotting fish as profit. process itself is also quite trivial. grove unwinding from the bay almost to the end, holding her fingers gently, almost immediately bite, strike, if there is something there, if not then you still need to wind back - profit still have not, and probably no hooks and sinkers, fish night goes here severe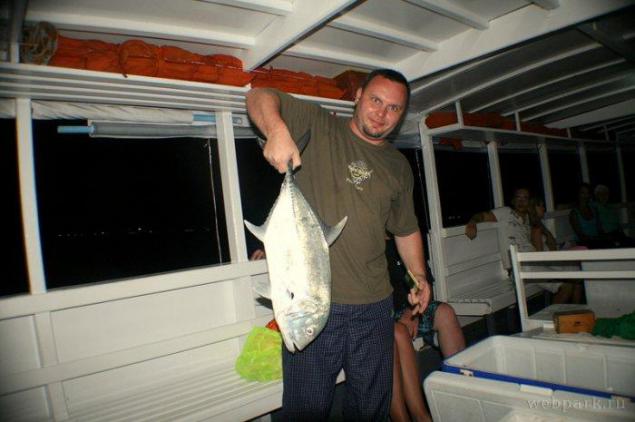 barracuda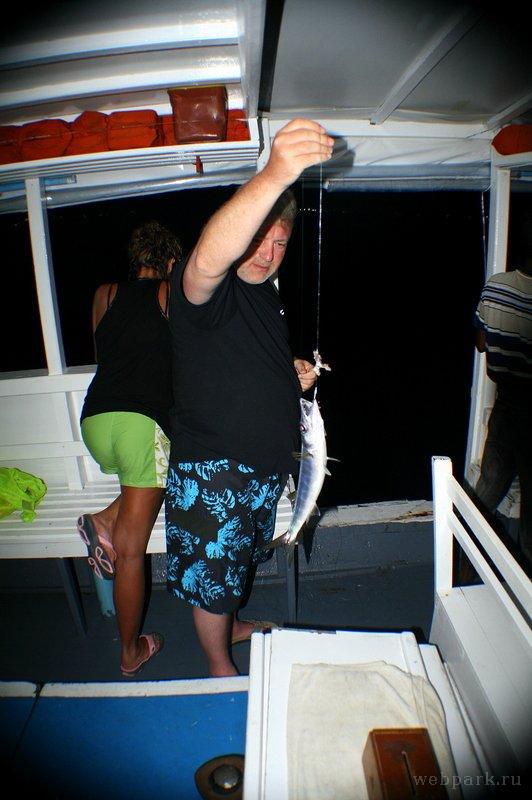 I caught three small rybёhi. Local also pulled one by one. taste - fish as fish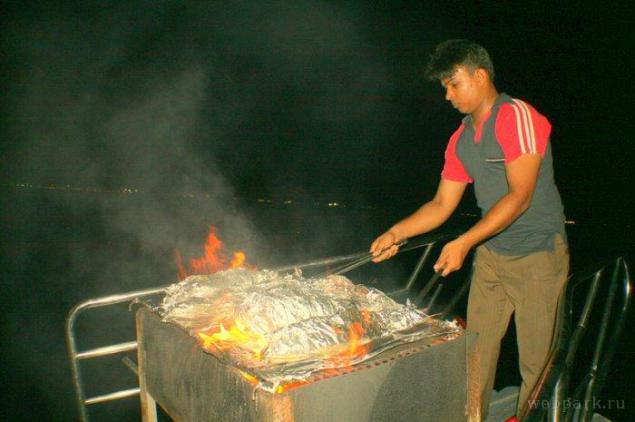 at the end of fishing boat brought dudes stolkacha hands using a rope as a chainsaw. Local boat "Dhoni» (Dhonis) is a separate issue.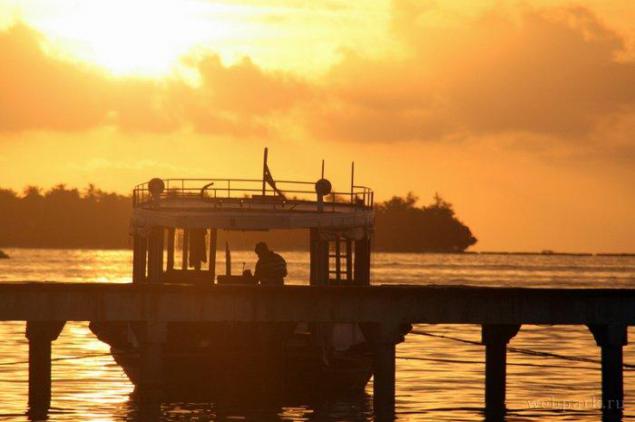 All ingenious is simple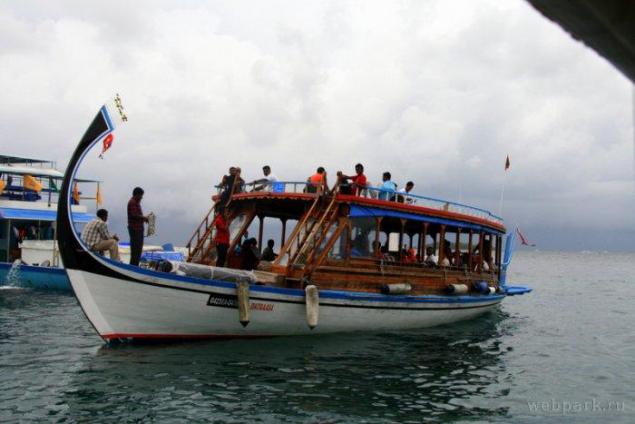 Japanese dizelёk low-speed, flat bottom for walking on shallow reefs. wooden steering wheel.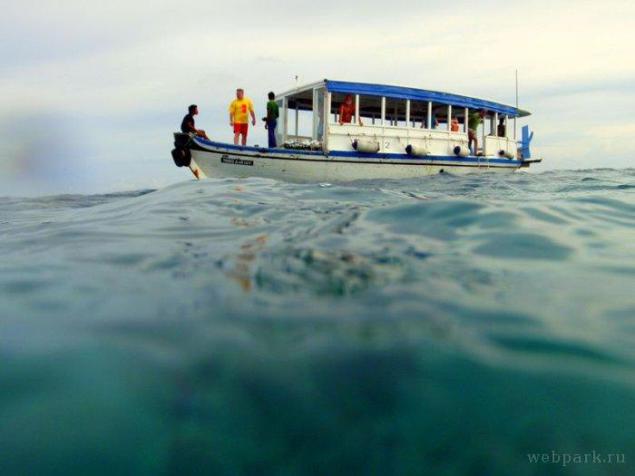 rulitsya foot is forward and backward transmission.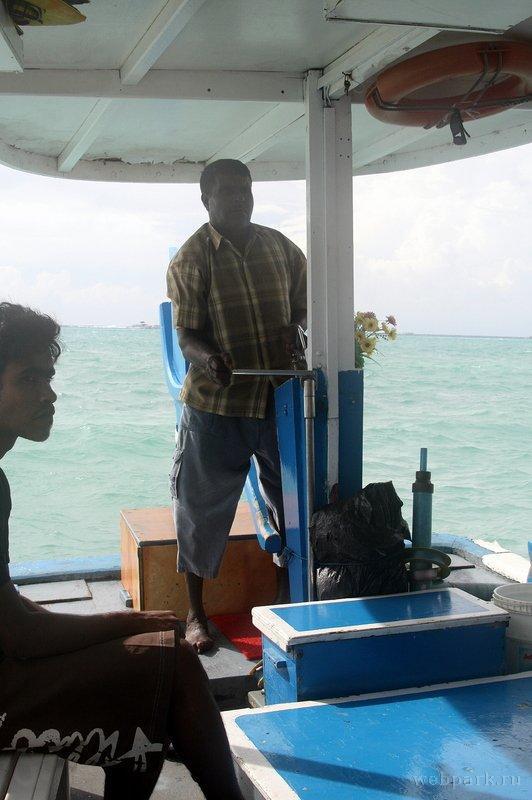 in bad weather in these boats uncomfortable,
big storm is not the case, but small with rain and wind, almost every day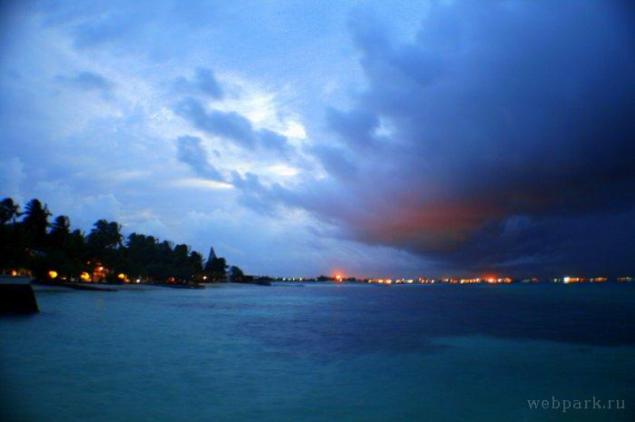 in rich countries is full of migrant workers. such as neighboring Sri Lanka. I imagine a warm place at the bartender, who stand to 23, 59 works "ol inklyuzif" and after 00, 00 for cash. No one with a stopwatch because it is not necessary, and no cameras.
LION beer spilled on Sri Lanka again. quite a beer.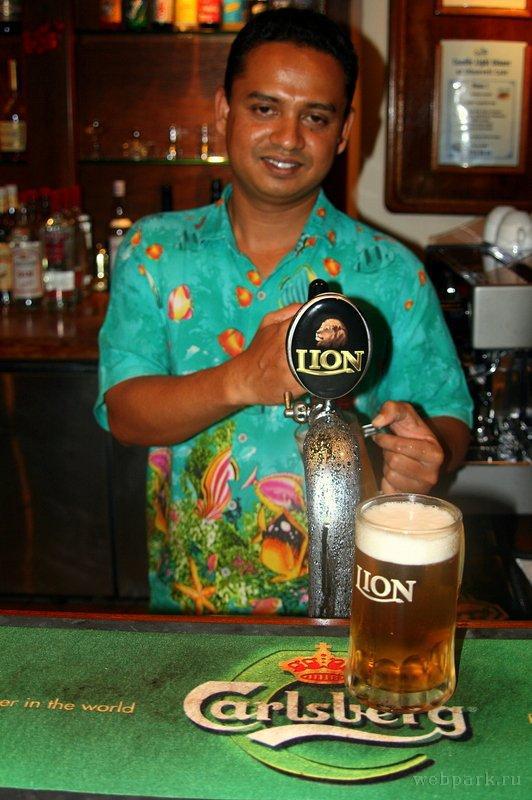 advised people in the know so - on arrival: Maids Room - the dollar, the bartender at the beach - 5 per week, the bartender in the dining room once at the beginning 5. and everything will be smooth. I join.
Many local look quite advanced.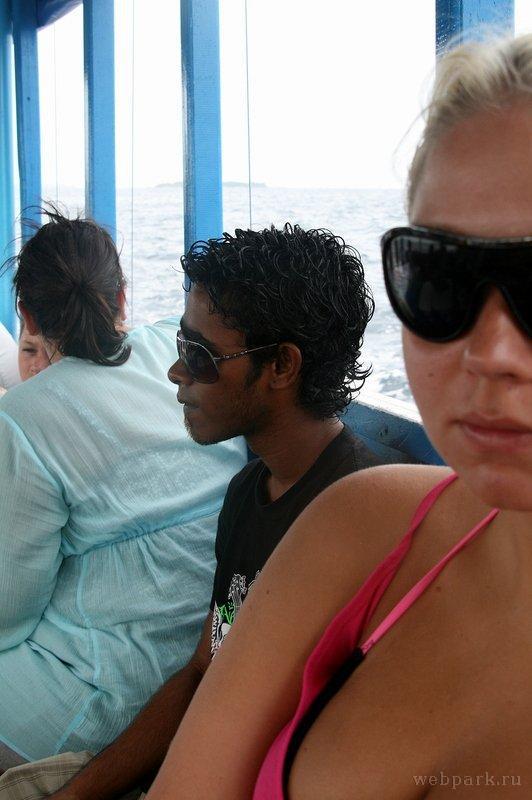 a couple of dudes I saw ah backgrounds. at the reception managers listen to every day "metallic".
the question «i need wire for my laptop. usb - mini usb, do u have it? »Nobody makes a scary face, and pulls out what I need.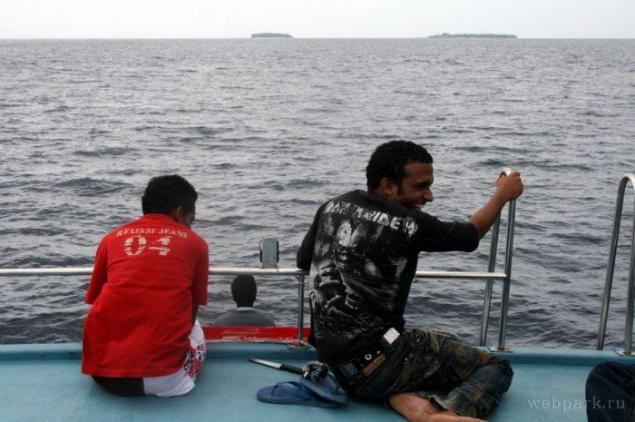 Of course there are less advanced audience, in the villages. on its own island of course.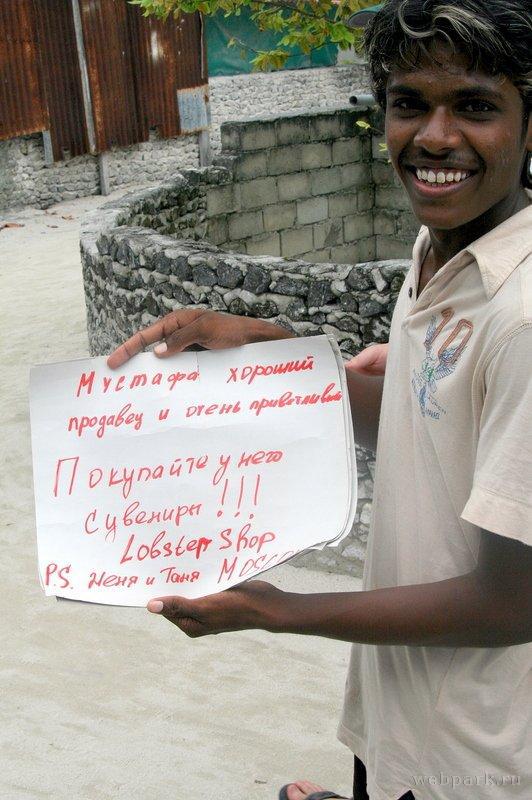 away from local hotels live a wealthy life, but not to say that there is no work. Here's an example dudes mending yacht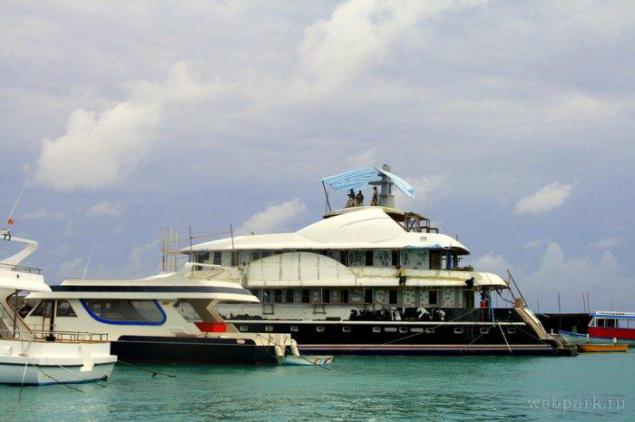 say that in Muslim countries women can not shoot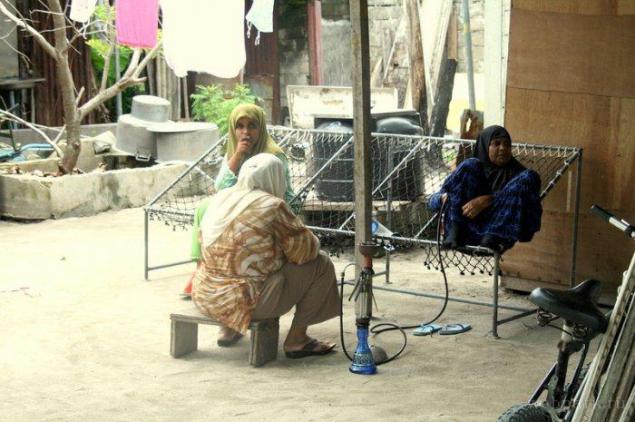 and authorities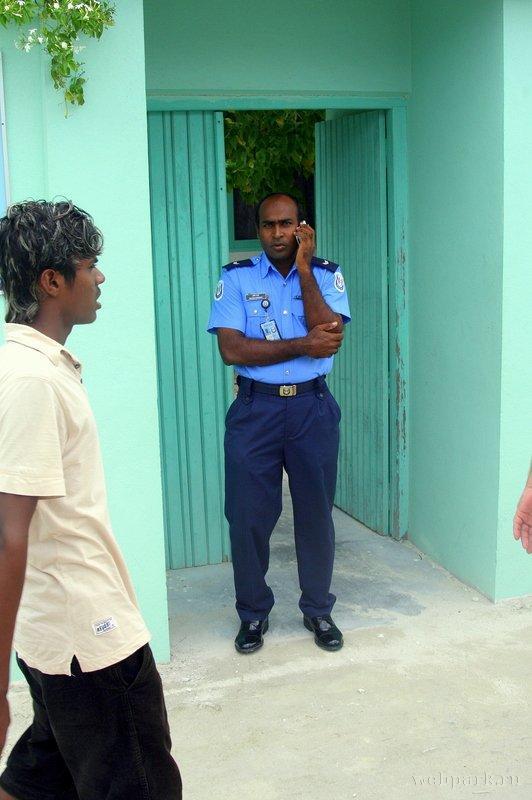 Maldives in 2008 chosen president. if that's what the right color gray, I'd confused in choosing :)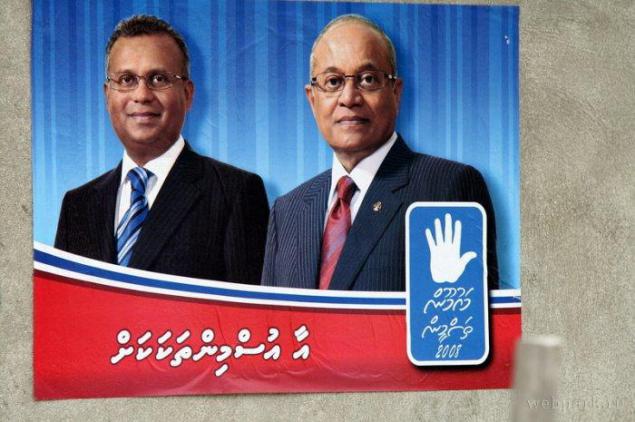 gift shop - Chinese shnyaga familiar to us in Bali and the Dominican Republic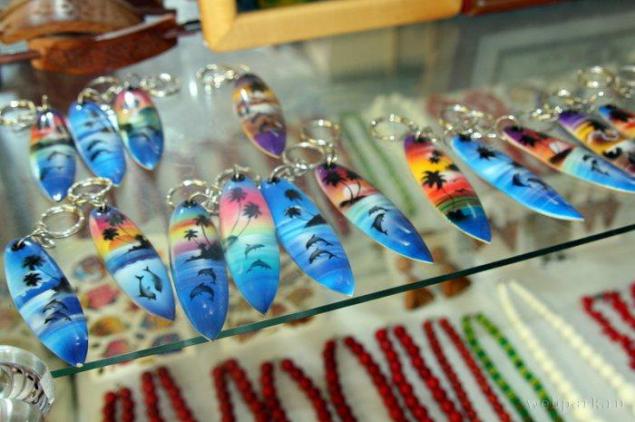 in general to buy absolutely nothing. taken from me $ 1,600 to support the economy of the Maldives took only 500, stop came back.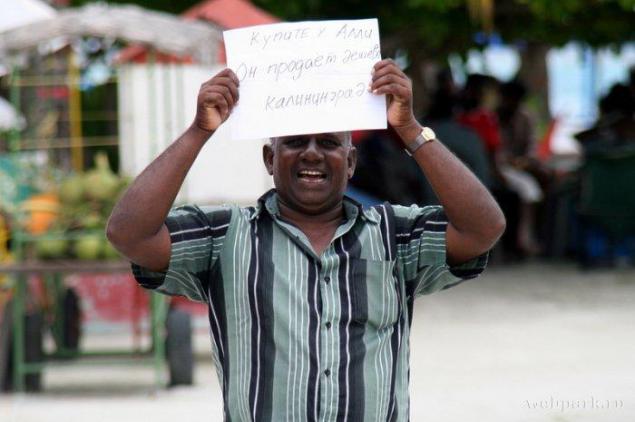 longing in the village in one word.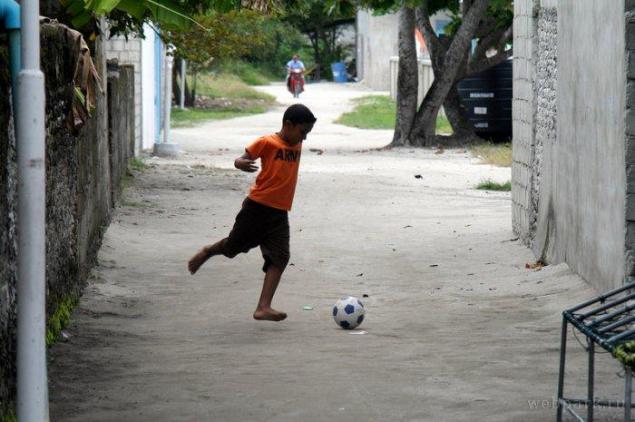 the capital - Male I did not hit. three times missed. The first time I pissed away stuff-transfer reading a book about fish. second and third time a hurricane blew and the trip is canceled. But still, I was one foot in Male. Natural one. During the transplant on the way from a submarine in the hotel at the time of transplantation with a scab Dhoni to another. Left foot. By the way the submarine itself, full shnyaga. $ 90 per carelessly thrown phrase, uttered in a park on a bench with a bottle Polevsky "guys ... and I sailed on a submarine-blah! oh! "... seen in this submarine prokticheski fucking Only bubbles on most boats.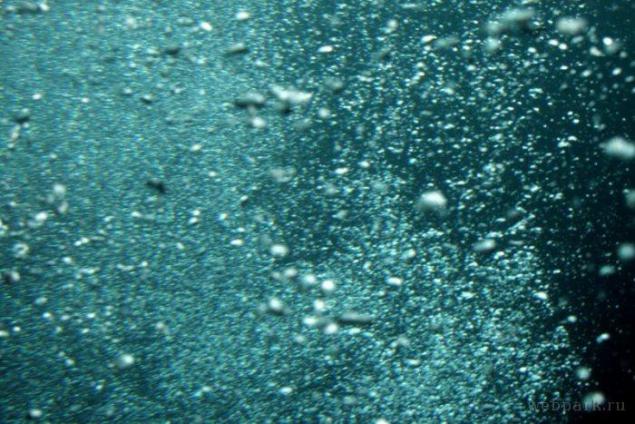 sometimes swim two scratched in fights surgeon who, like most of the boat and live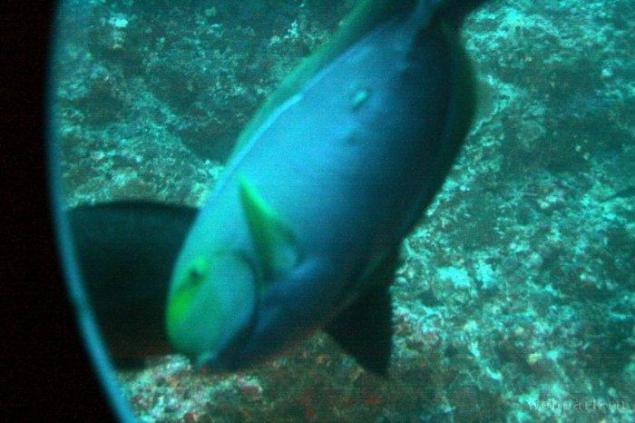 all that can be seen from the submarine lights up compared to what can be seen with a mask and tube at Banana Reef for example.
he looks like submarines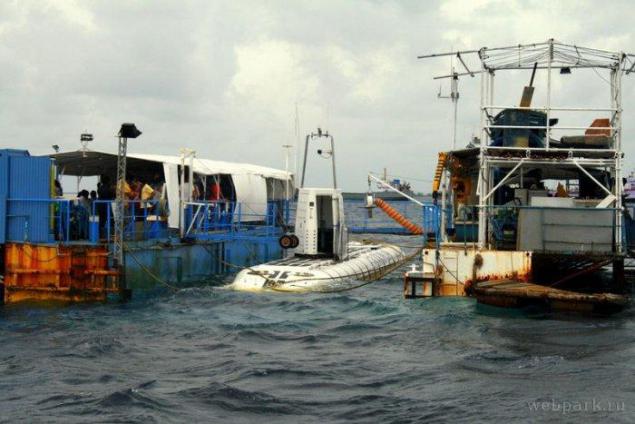 inside the case. on the scoreboard - immersion depth in feet. 120 maximum.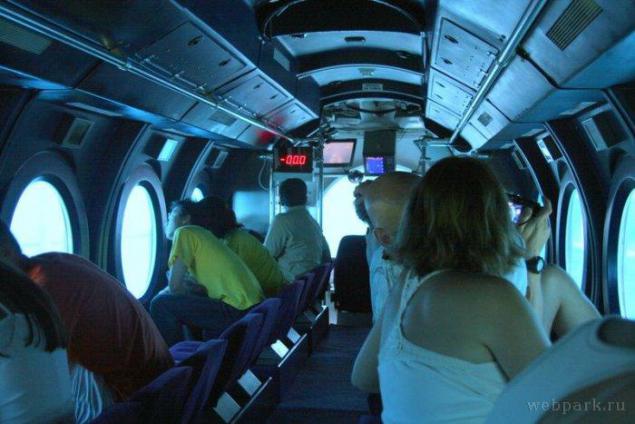 during the transplant in Male I saw only port. Typically, such a port Asian state. But the local guys. hi, guys !, ect Che in hookah score?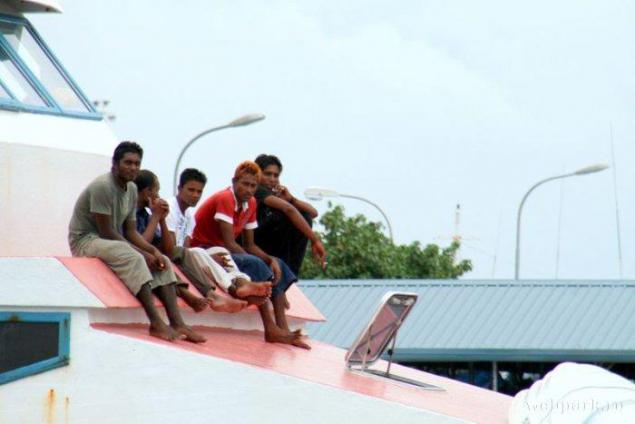 Here busy dude important thing.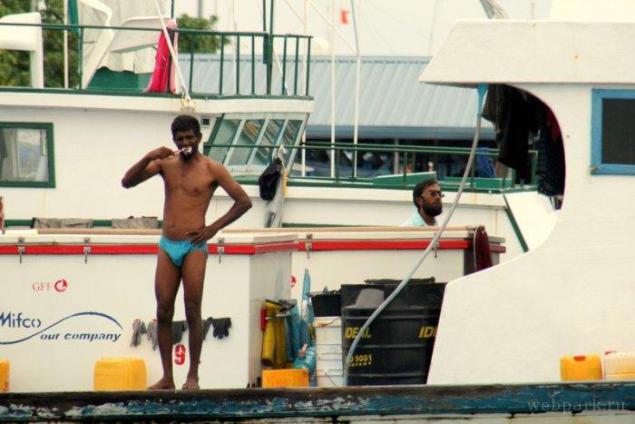 Here the crowd of idlers, ready to show you their type store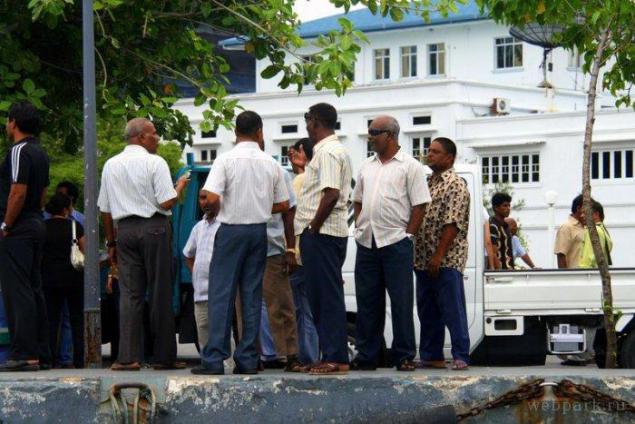 Maldives has no army. Marine guards have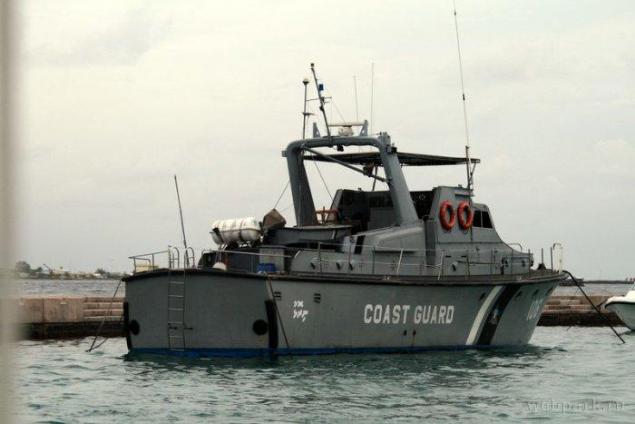 vobschem that's all. about what to feed in hotels and why booze is taken at the entrance, that I have not seen all of the local currency for 12 days, about what is better to take souvenirs dyuti stock departure can be found on the operator's website Maldiviana.
but I must go home. Bob, backwaters!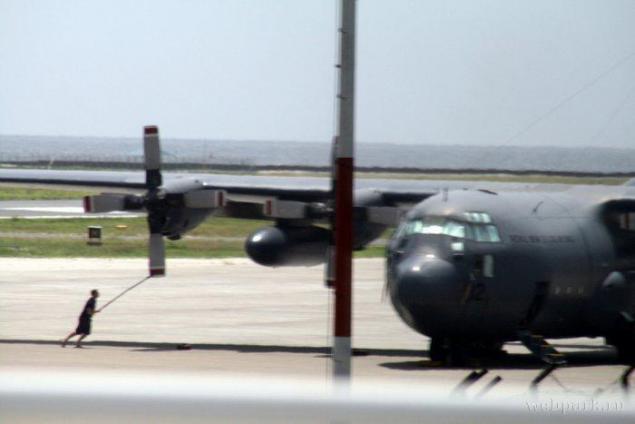 ozyk