Each picture in the news 200 includes 000 words of varying length, height and color. Amateur Spanish artist Juan Osborne chooses from texts, poems, and books are the words that are associated with the way he has. Each painting is carefully going on a netbook with a program written by the artist.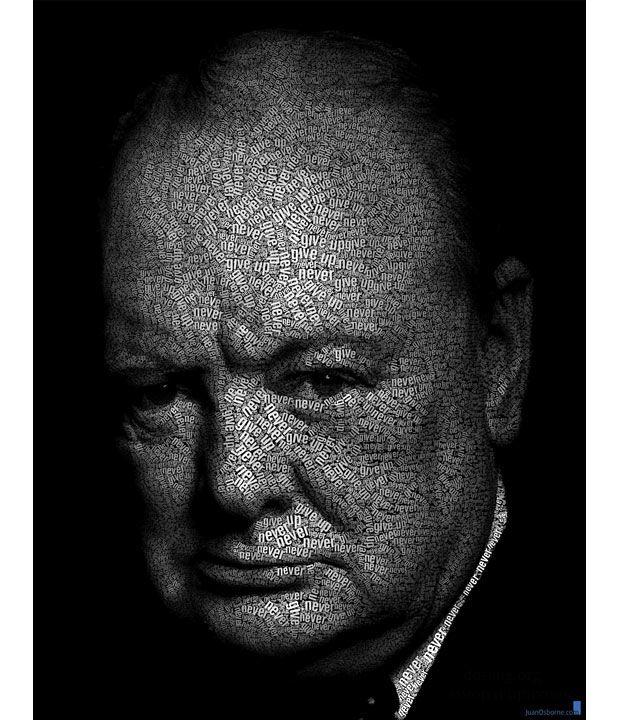 He says: "People are surprised when they hear that I create paintings using only netbook and its program. In creativity has no boundaries - if I need something or I came up with something else, I just create a new form and create. I feel free and without any commercial purpose. " Text portrait Sulfur William Churchill.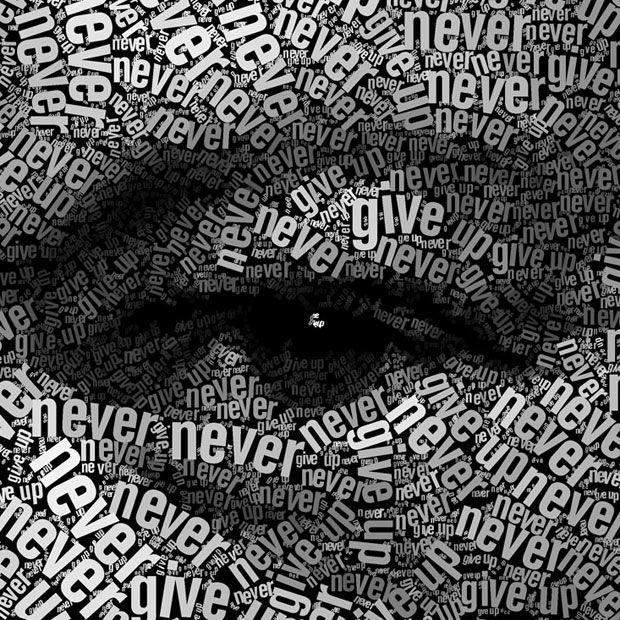 This illustration is made up of the words "Never, never, never, never give up!" Quotes from the artist in the Harrow School October 29, 1941.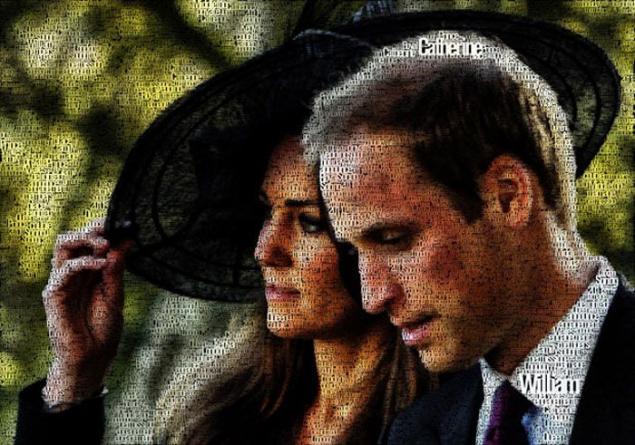 For example, a text portrait of Kate Middleton and Prince William.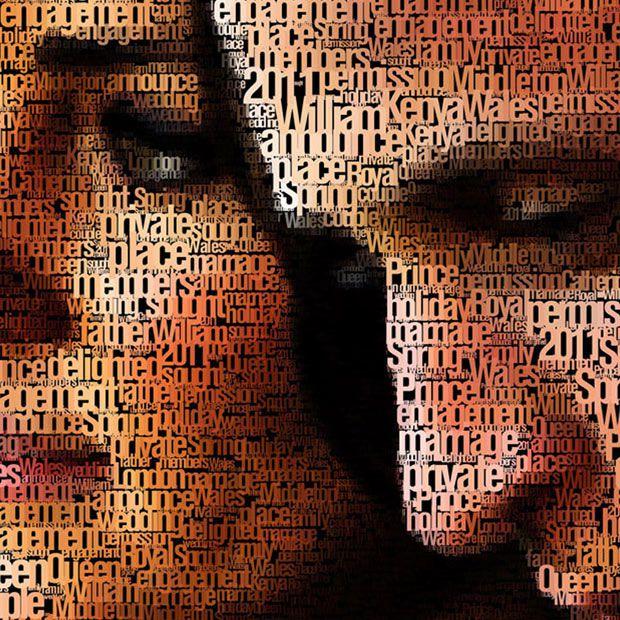 This reproduction - consists of words taken from the reports of their engagement.