The word "beach" raises many pleasant associations, but some beaches are so dangerous that innocuous desire to swim in them can lead to a very sad end.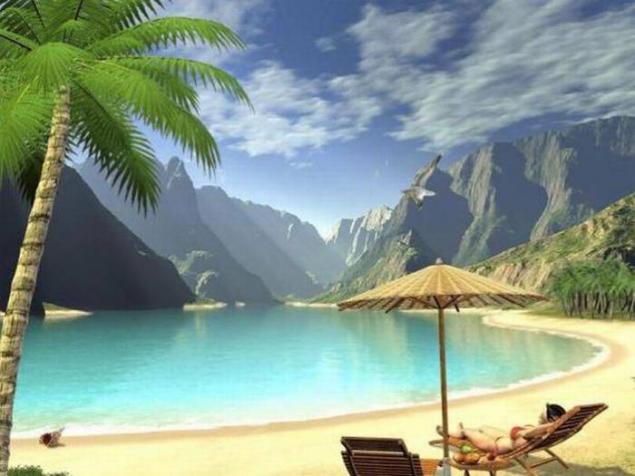 The most common risk of a beach - is, of course, sharks. According to the latest data from the International Registry of shark attacks in 2010 in the world there were 79 unprovoked attacks, six of which resulted in death for vacationers. Because of climate change marine predators have become more aggressive, and, according to forecasts, this year the number of attacks only increase.
However, sharks - is not the only threat to tourists on the beach. Worldwide Forbes chose 10 beaches, a visit to which can cost travelers life or health.
1. Beach and the Tiwi Islands Queensland (Australia): poisonous jellyfish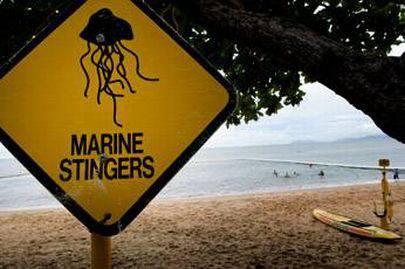 It is believed that Australian beaches - the most dangerous in the world. In addition to shark attacks, which are common in Australia, almost every year in the resorts of the northern coast, vacationers are victims of jellyfish. They are known to have one of the most potent venoms, and burns caused by their stinging cells can lead to death within minutes. In addition, these jellyfish rather inconspicuous and see them in the water is not easy. Collision with them most likely in the waters of the Timor and Arafura seas surrounding the islands Tiwi Beach and north-east coast of Queensland. "Sea Wasp" - as they are sometimes called - even become a kind of symbol of the resort: the 2011 edition in Australia, even released a silver coin with the image of the beast. However, death from encounters with jellyfish still quite rare. The most vulnerable of the victims - the children: they often do not survive his injuries. So, of the 30 reported cases of attacks on the northern coast of Australia over the past 20 years, 12 of them resulted in infant death. However, last year was miraculously saved 10-year-old girl who was admitted to the hospital with multiple burns. To reduce the risk, experts advise to refrain from swimming on the northern coast of Australia from October to April, especially in the afternoon when the jellyfish are most active.
2. Beaches Fish Hoek (South Africa): white shark