The creativity of this woman is admirable. Today her paintings are estimated at millions of dollars, to sell at auction, stored in private collections and exhibited at the national museums and galleries of different countries.
And few know that the origin of the incredible talent this woman has led a terrible tragedy.
Mexican художница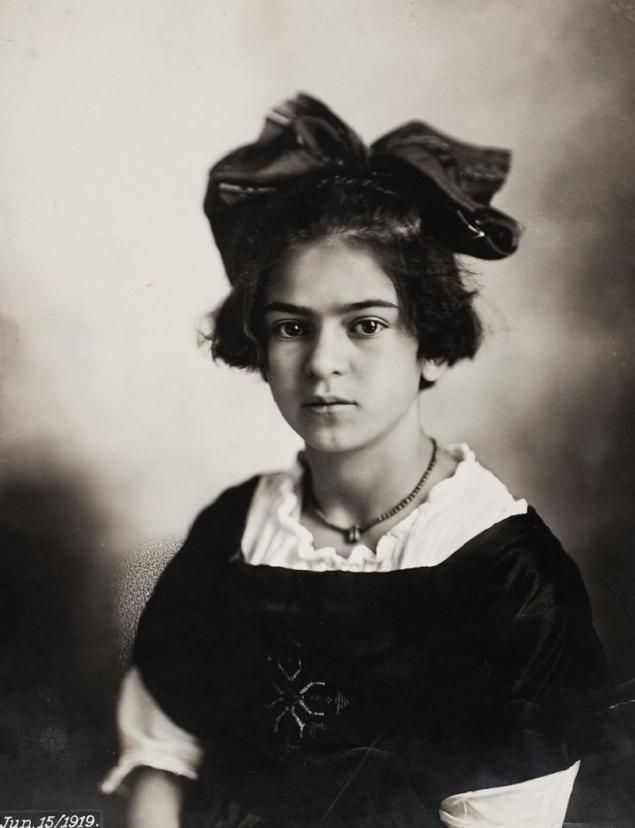 In 18 years the girl became the victim of a terrible accident: the bus collided with a tram. Its implications for Frida Kahlo was terrible: dislocated foot and shoulder, 11 fractures of the right leg, a triple fracture of the pelvis, triple fracture of the spine, a broken collarbone and ribs, pierced through metal railings the belly and uterus.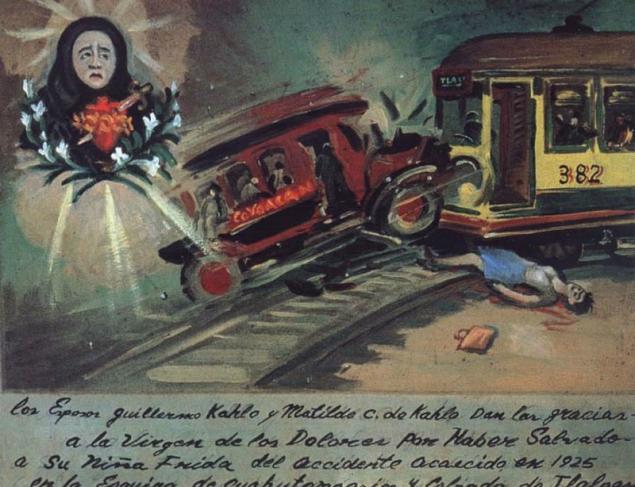 She had to undergo 32 operations and to spend a whole year in bed in an orthopedic corset. Then a wheelchair and plaster for a long time became her usual companions. It was during this period Frida for the first time asked my father for brushes and paint. To bed attached special subframe, and the girl learned to paint lying down.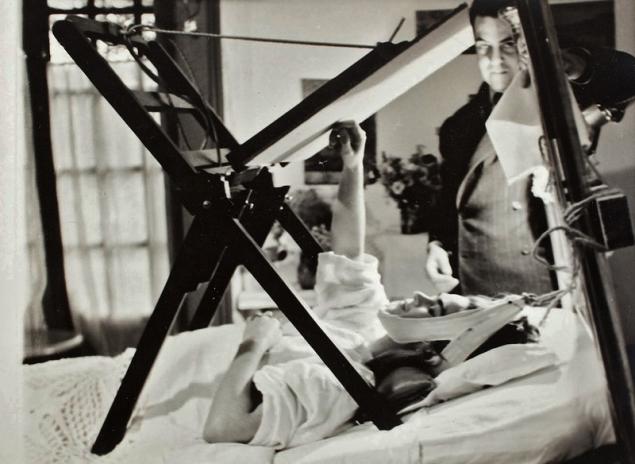 The future
artist Frida Kahlo
felt a hell of physical pain and distress of. They are transformed into the same rich intensity of feelings and equally unhealthy painting.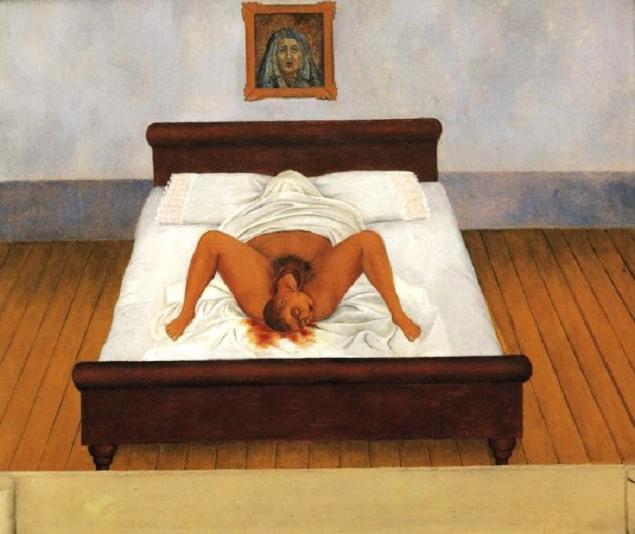 Frida Kahlo had an overwhelming desire to live. She painted her cast, and tried to waltz in a wheelchair. "I laugh at death, that she takes the best that is in me..." said this extraordinary person.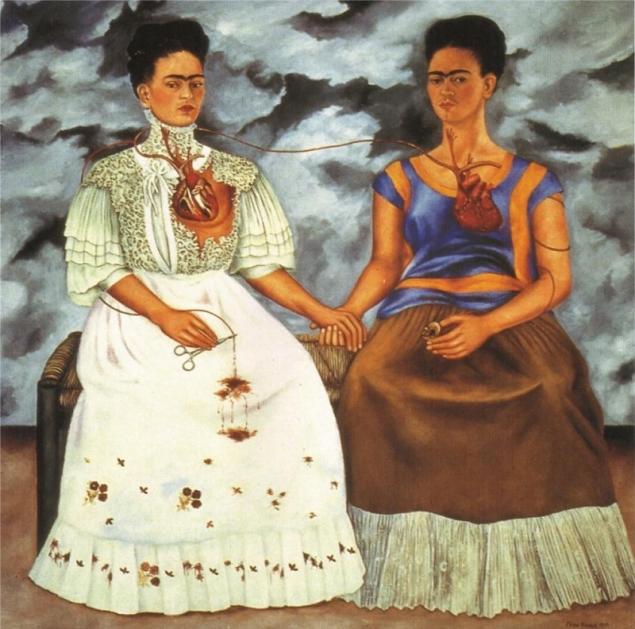 The artist Frida
has become a cultural symbol of Mexico. From 1944 to 1954, in the most creatively fruitful period of her life, she kept a diary, which after her death forty years hid the Mexican government in a closed archive. And after the publication of the text immediately became a bestseller.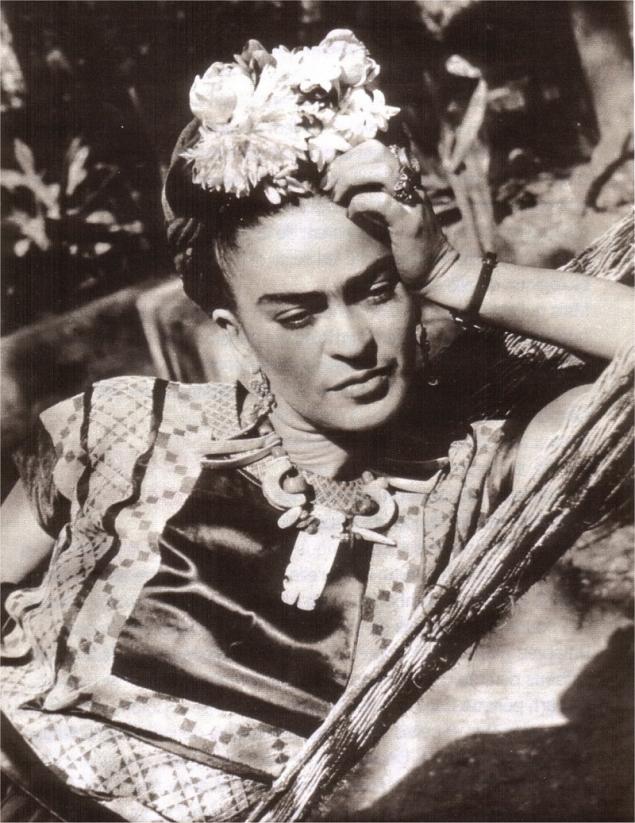 170 pages filled with memories of childhood, water colour sketches and candid records of a painful love for her husband. "In my life there were two accidents: one when the bus crashed into a tram; the other is Diego."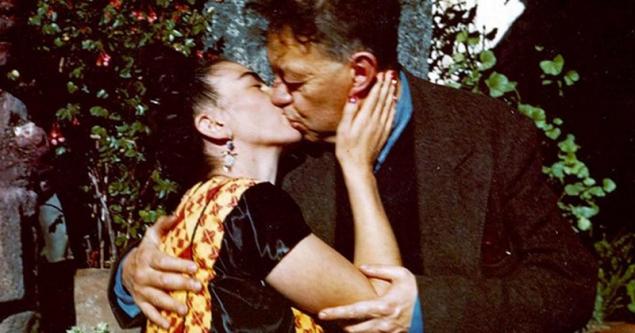 With her husband, the famous Mexican artist Diego Rivera, she brought not only the art but also political idea, a passionate commitment to the Communist party.
Diego was older than Frida, 20 years: fat, ugly, cultureless, but adored by women.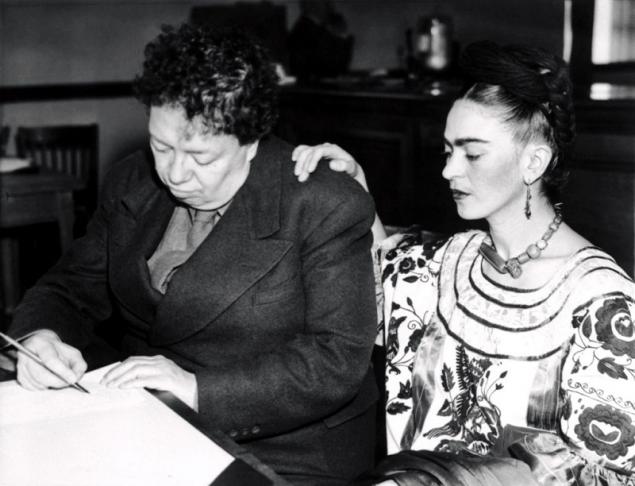 And Frida herself was a lame woman with a unibrow. At the first meeting with his idol Diego Rivera —
she swore that she would marry him. And yet conquered it, but not external beauty, but rather its frenzied energy. "Diego-the beginning, Diego my child Diego my friend, Diego painter, Diego my father Diego, my lover Diego, my husband Diego, my mother Diego and I, Diego is all," she wrote in the diary.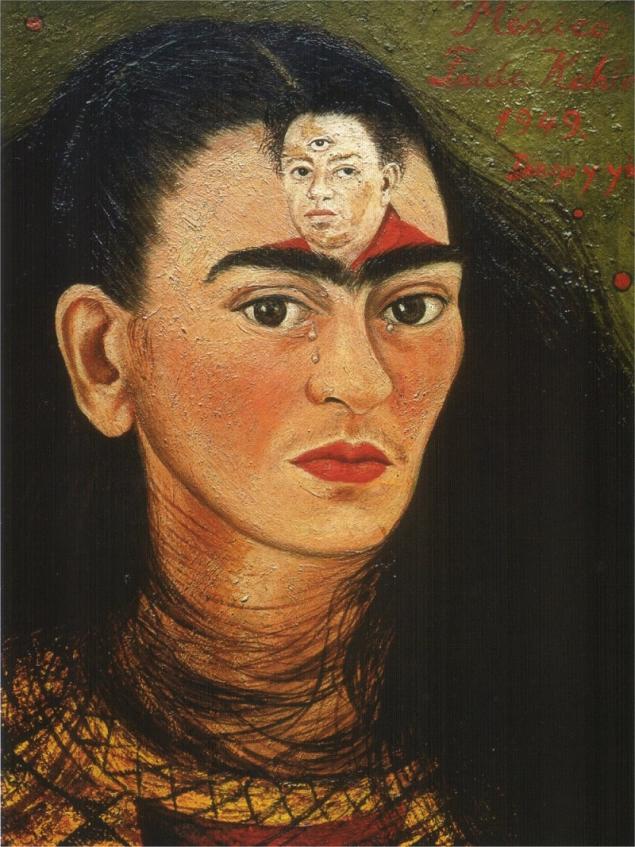 Children the couple never had. The consequences of the accident and frequent depression, which leads to ongoing infidelity Diego, caused three miscarriages in Kahlo "I tried to drown my sorrows, but the bastards learned how to swim..."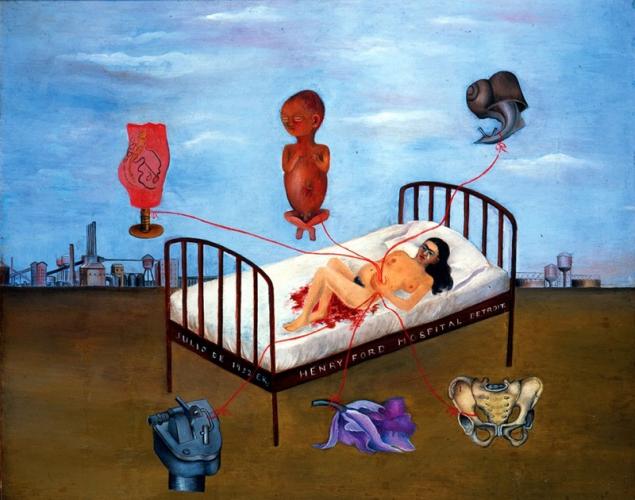 Rivera realized he was wrong, but change would not: "the more I love women, the more I want to make them suffer." In the paintings he portrayed himself in the form of a pot-bellied toads with someone's bloody heart in his hands.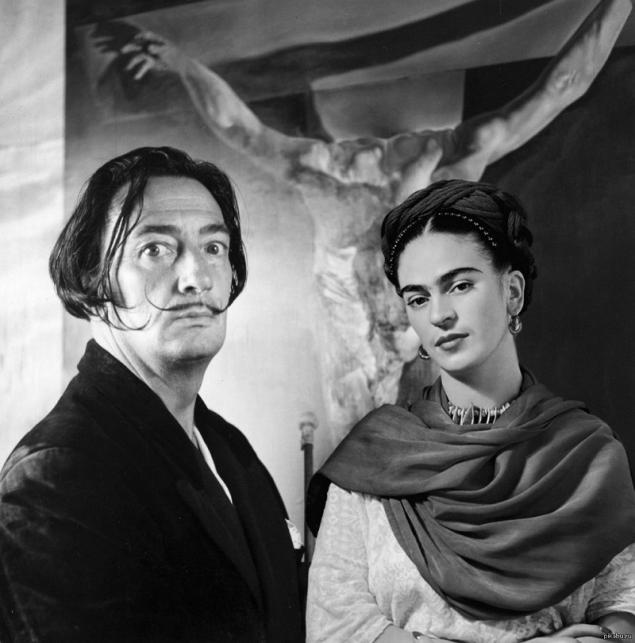 In the end he cheated on Frida with her sister, violated the girl. The couple divorced, but a year later resumed the marriage, to live without Diego artist could not.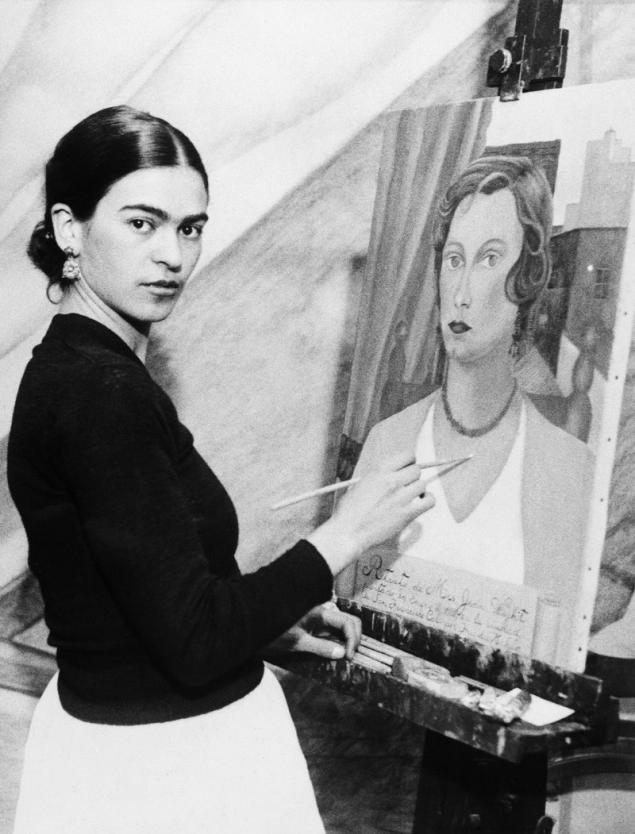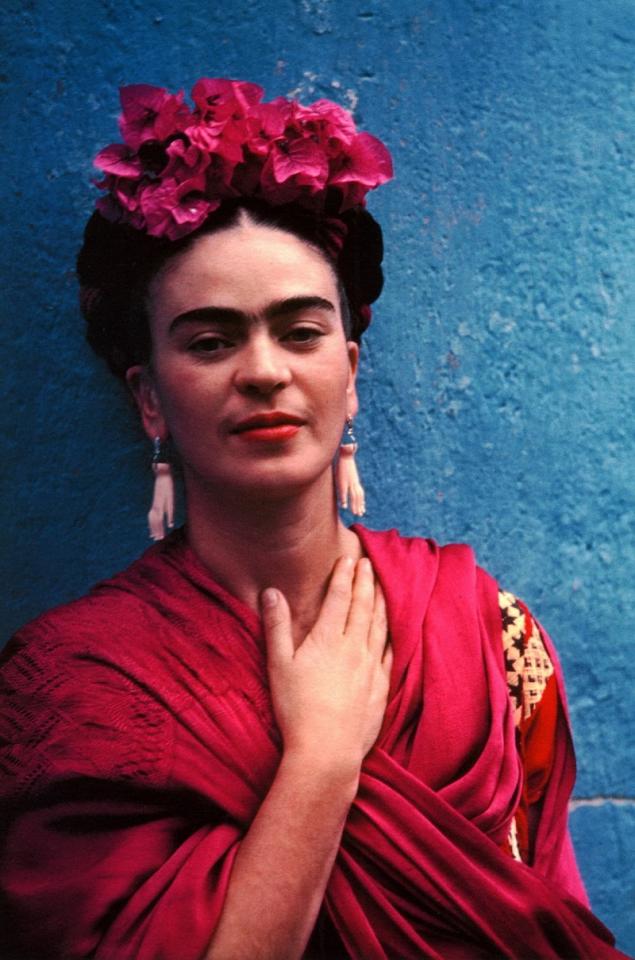 The perfect wife Frida, and she never was. Extraversive her relaxed nature made itself felt, no pain was not able to tame the exuberant nature of the artist. She swore, smoked a lot, abused alcohol, singing obscene songs, telling dirty jokes, staged wild parties and did not hide his bisexual relationships.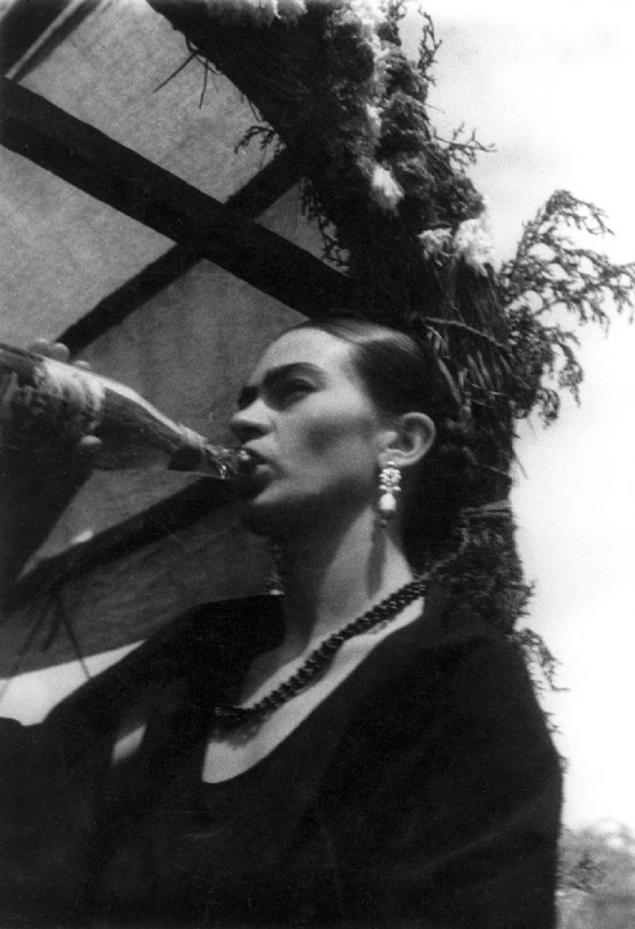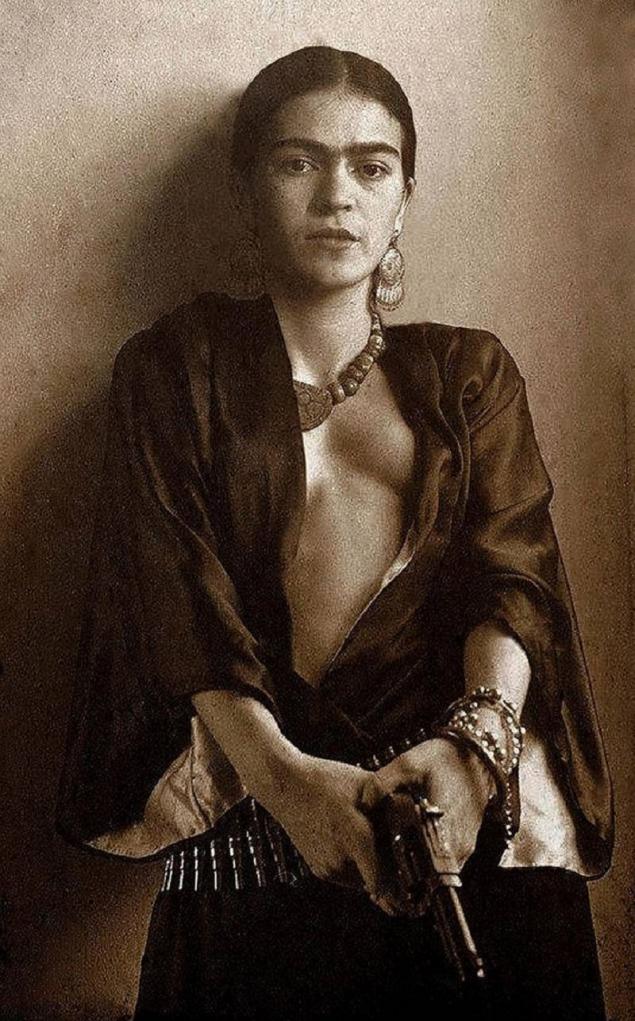 Her relationship with Trotsky is now known worldwide. Some time the Soviet Commissar was visiting in the home of Mexican artists, Communists. Took him in the river, and combined with men's fascination with Marxist ideas.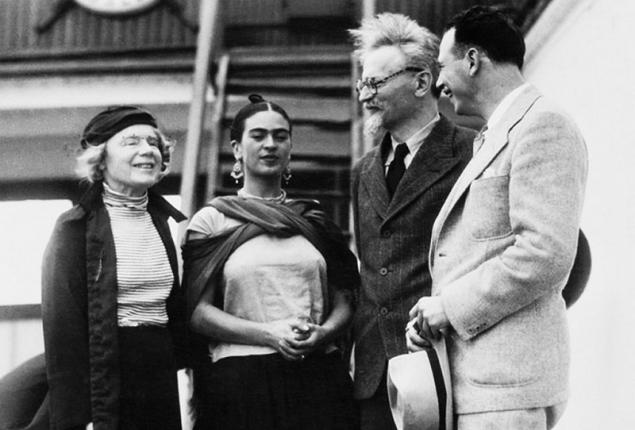 When we show Trotsky attention to Frida Kahlo became evident to all, he was forced to leave Mexico to avoid death from heavy hands consumed with jealousy Diego. "You gave me back my youth and took away his mind. You make me feel seventeen year old boy" — so he admitted the fugitive Marxist in his senses, in one of the love letters to the Mexican artist.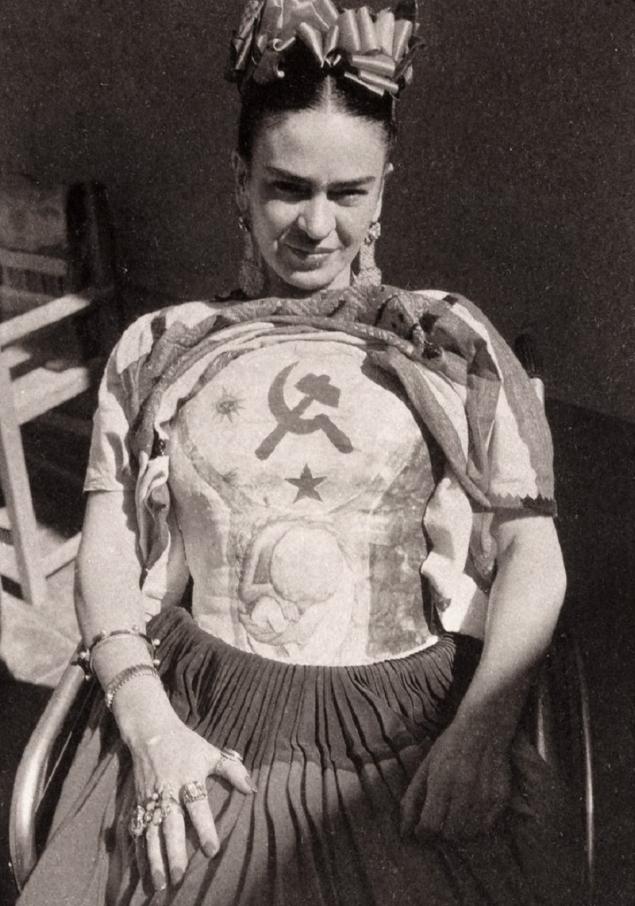 A disease that Frida Kahlo received as a result of the accident, progressed and delivered a terrible pain, which were suppressed by narcotic painkillers mixed with alcohol. In 1953, the artist was held first in the home country solo exhibition. It arrived on a gurney, smiling and adjusting her pinned to her hair flower.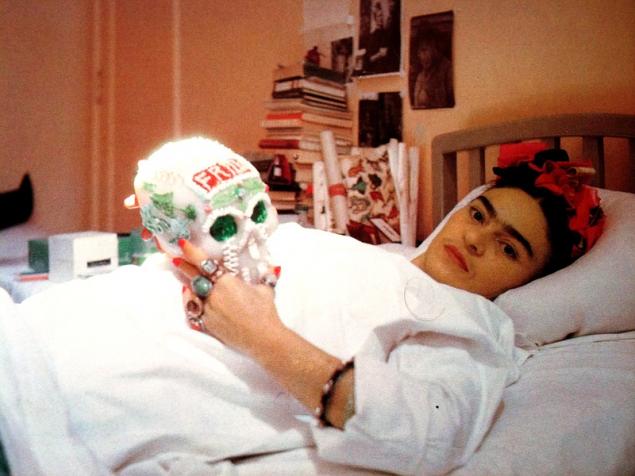 Eight days before his death, Frida Kahlo created the painting with life-affirming inscription Viva la vida ("long live life"). Sunny watermelon painted already it is with an amputated leg.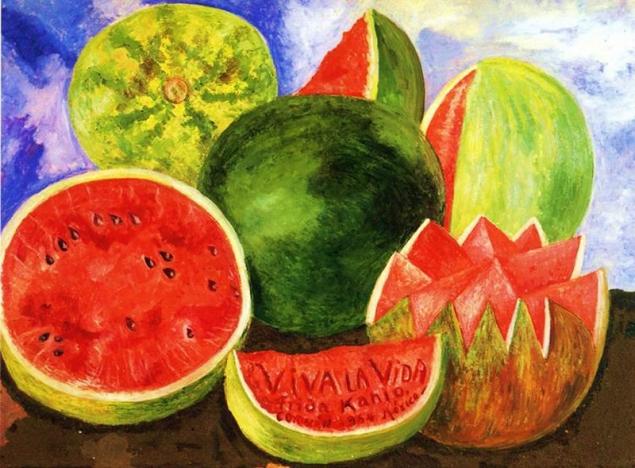 The last entry in her diary reads: "I Hope that care will be successful, and I'm never coming back".
And still the brightest in it was other words: "the Tree of hope, stand up straight!"
- Tell your friends the story of this extraordinary talented individuals and share this article in social networks.
The author
Stashkov Alena Alena loves to dance and work out in the gym. Believes that the need to strive for balance in life and to keep balance in any situation. Listens to jazz, enjoys watching short films. Wants to visit new York and visit the Brooklyn aquarium, located on the Atlantic ocean. Admires The Broadway. Favorite book Alena — "Violets on Wednesdays," Andre Maurois.