Twenty eight million six hundred eighty six thousand eight hundred two
We won't talk about how frequent accidents, and how often they are children. Any parent knows how the child is distracted on the road and what consequences it may face.
The website
decided to compile a list of rules that will help protect the child from accidents. And speech here goes not about "zebras" and not about in what direction you need to look at the transition.

Wrong:
to instill in the child a sense that the roads inside the courtyard is safe, because the drivers here are required to yield to pedestrians.
That's right:
tell the child, even in the yard on the road to be careful, because the drivers are too scattered.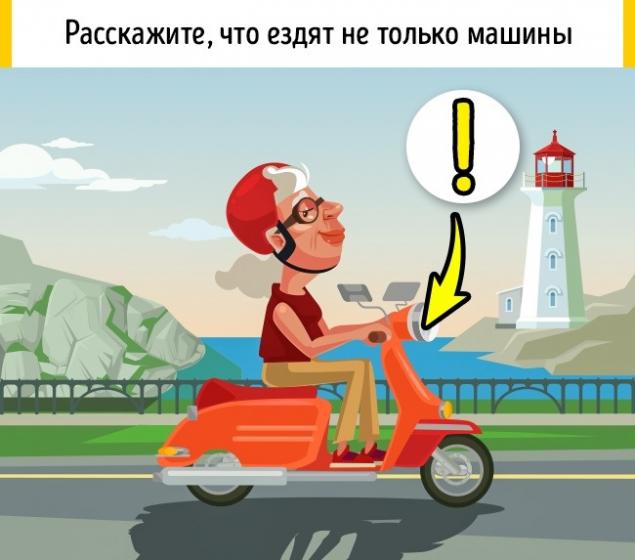 Wrong:
to talk to children about the traffic rules, which involve only cars.
That's right:
to remind you that even mopeds and bikes weigh less and not so much dispersed, when confronted with them, too, can get serious injuries.

Wrong:
hope that the light of car headlights would be enough to see baby in the dark.
Right
: attach on clothing reflectors, through which the child will be seen from afar even in the dark.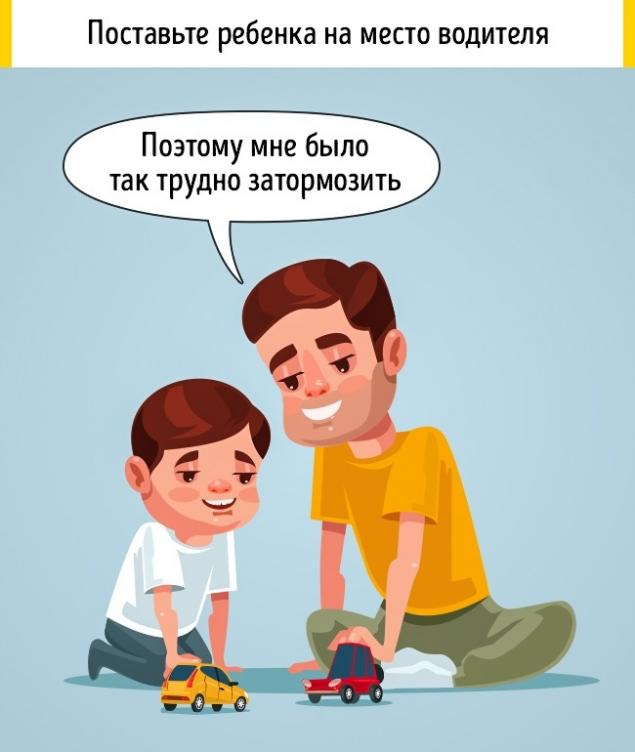 Wrong:
to tell the child about the behavior of pedestrians, oblivious to the fact that from the point of view of the driver of the traffic situation are different.
That's right:
when riding in the car with the child, draw his attention to the pedestrians hard to see, people that violate the rules, and how long it takes the car to stop.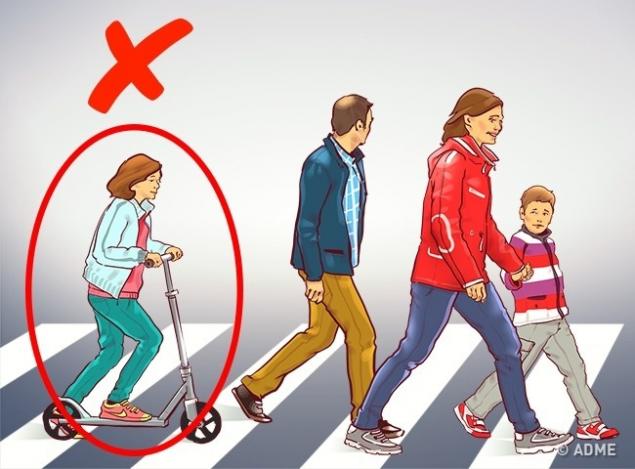 Incorrect:
to allow the child to move on the ground the transition to a scooter or bike.
That's right:
to convince the child to go on going on foot and roll the bike or scooter around.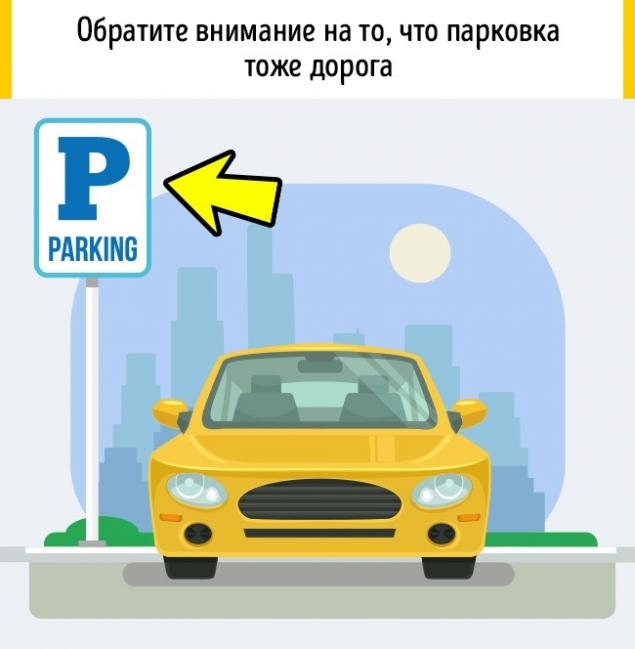 Incorrect:
to allow the child to learn to ride a bike or scooter in the area of car Parking.
That's right:
find for riding place not intended for driving and Parking cars.

Wrong:
to break in the presence of the child rules, hoping that in solitude, he will not follow this bad example.
Right:
realize that the child is yours be sure to repeat, but his speed and care may not be enough in order to avoid an accident.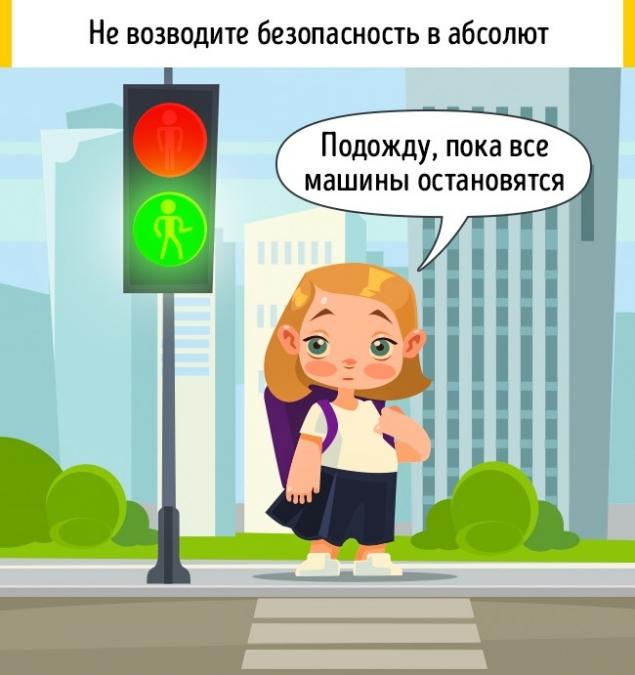 Wrong:
to teach the child the rules of traffic, using the words "Driver's responsibility" and "You miss".
That's right:
to convey to the child that rules are not always enforced and you must be careful even when crossing the road safe for "Zebra".

Wrong:
to hope that an accident will never happen to your family members, and not interested in the rules of first aid.
That's right:
learn the rules of help, even with the full confidence that they will not be useful.
Photos on the preview Depositphotos
via ru.depositphotos.com/19666537/stock-photo-family-walk-at-the-crosswalk.html?utm_source=Adme&utm_medium=freesub&utm_campaign=RU-brand