French startup developing a water taxi called "SeaBubbles", first demonstrated this concept last year. According to her, unmanned, river shuttles hydrofoil is to revolutionize urban public transportation. And despite the futuristic idea of time from its development to implementation may be less than previously thought: the authors of the project have already prepared a full-scale prototype, which is presented in a new video.
In the presented video, the boat with three people on Board, one of which is a control, moves quickly through the water, just hovering over its surface.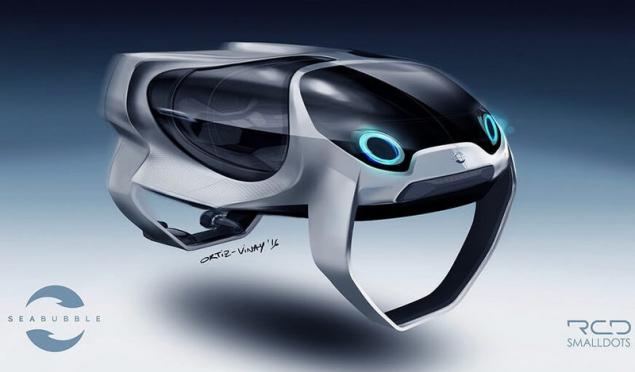 Co-founder SeaBubbles Bringdal Anders (Anders Bringdal) said that the prototype used as a test sample to determine the best angle of mounting of the hydrofoils to the hull and to finding the optimum center of gravity.
The length of the "flying boat" is about 4.3 meters, width — about 2 meters. It works by battery capacity of 20 kWh and electric motor with a capacity of 2×10 kW. The ship rises above the water from a speed of 9 km/h and can reach a maximum speed of 26 km/h.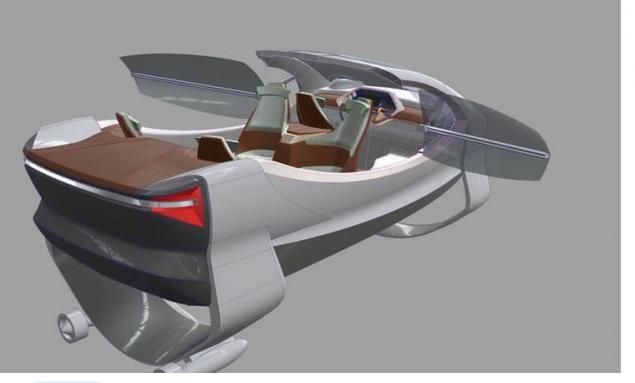 According to Bringdal, I'm already working on higher-speed version that will be able to accelerate to 55 km/h. the test is scheduled for the summer. SeaBubbles boats can carry up to five passengers and the driver, although the company's founders hope that the final version of the ship will be Autonomous. Specially designed docks will serve as charging stations.
The boat will be using apps like Uber. This service will be in demand in Metropolitan areas with river paths. For example, by 2018 SeaBubbles wants to produce from 3 to 5 thousand boats to transport people along the Seine on a tourist directions. They say that the mayor of Paris Anne Hidalgo project like. The company management carries on negotiations with heads of different cities around the world for possible cooperation. It is known that co-founder Alan Thibault met with representatives of BMW, Renault, Tesla, Uber and Google and got good reviews.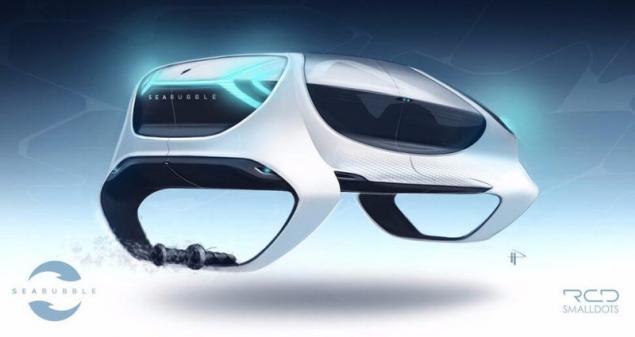 Navigator Alan Thibault (Alain Thebault) and windsurfer Anders Bringdal founded SeaBubbles in early 2016 and has attracted € 4 million investment. To create the final version of the boat will require about 20-30 million euros. The project has already invested the head of the French company producing drones Parrot Henri seydoux and venture Fund Partech International, supported by the French government.
In total, Thibault is working on the project for about 30 years, and recently actively engaged in attracting investors. In fact, SeaBubbles faces huge financial and regulatory challenges, they have yet to convince the authorities to allow boats hydrofoils work on river paths and make the app for passengers. If the founders of Uber, for example, just created an app, SeaBubbles will have to create the entire transportation network from scratch.
The prototype is not similar to the concept of SeaBubbles showed last year. It is planned that the final version of the boat will look like a fully covered cabin, in form resembling a bubble — hence the name of the company, which translates as "sea bubbles". published
P. S. And remember, only by changing their consumption — together we change the world! ©
Source: ecotechnica.com.ua/transport/2273-seabubbles-pokazal-rechnoe-elektrotaksi-na-podvodnykh-krylyakh-video.html