1. O. Henry "gift of the Magi"
is an Amazing short story, full of tenderness and love. It would seem that only a few pages — is it possible to convey so much pure and light feelings, and most importantly, wisdom?
But it is possible. You can briefly say what is most valuable in a person's life: love, devotion and sacrifice. What a joy it is when you know that there is light at such a brilliant line.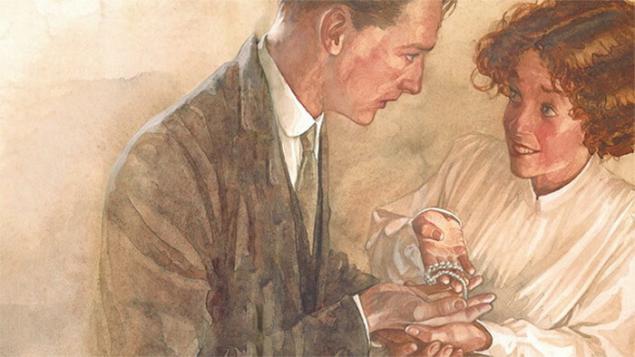 2. Ray Bradbury "dandelion Wine"
Log in to the bright world 12-year-old boy and live with him one summer, filled with events joyful and sad, mysterious and alarming. The summer when every day are made amazing discoveries, the main of which — you are alive, you breathe, you feel!
This book is a children's vision of summer, a summer from childhood, unrealistic fantasies, good, colorful, hot, adventurous summer... Summer through the prism of children's perception... And it is beautiful.  
3. Goran Petrovich "Atlas compiled by sky"
a Wonderful fairy tale for adults, a sort of magical realism in Serbian.
Judge for yourself: in one unusual house unusual people not just people. They then the roof will be dismantled so that he can see the sky, you collect diamonds in the morning dew, I communicate with spirits through the mail, looking for the Universal tree in dreams, we create a global network of congratulations and good wishes — for all the lonely people. They have a chest with basic ease and a chest with basic weight of dried chamomile instead of buttons, etc. are All ways of dealing with the Emptiness that comes to the house of heroes and world in General. By the end of the novel itself feel like a resident of this small and fragile world.
Very light book, which can be compared to a breath of fresh air, the glare of the sun on the water, with crystal.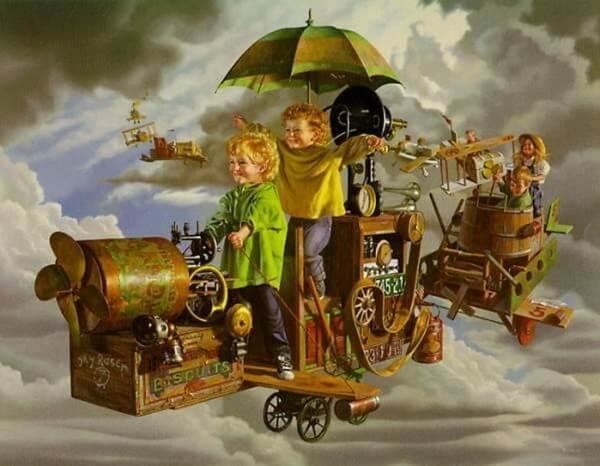 4. Eleanor porter's "Pollyanna"
Kind, cheerful, naive, happy ending in the end. The book, which may be required. The book is without age and without mood: it can and should be read in childhood and when they grow up, and when sad, and when everything is fine.
The story of a cheerful Sunny girl who smiled all around her, and that changed the lives of many people. She so conquered the whole world that psychologists have even coined the expression "the principle Pollyanna", which means the human tendency to perceive pleasant rather than unpleasant.  
5. Harper Lee "to Kill a Mockingbird"
Kind and wonderful the atmosphere of the novel. Truly for all ages — for children and teenagers on how to grow up, and for adults about how to behave with such terrors as not to forget what it's like to be a child. Because all of us are so sucked into adult life, time for childhood remains. That's why you need to read these books — to read in order to keep this joyful light inside.
The novel is about many things – about the goodness and justice, about humanity and racial prejudice. It is not nravouchitel or annoying moralizing. But it naturally leads to the understanding that everyone is different and to understand them, you need to stand in their place and see the world through their eyes.  
6. Gloria Mu "Back trail"
a Book by reading which you begin to believe that goodness on earth is much more than evil!
It's ironic, a little naive and very charming story about a little girl living among horses and dogs. The child looks at the adult world from the height of his stature (and age), while it is so direct that each page of the book makes then cry, then laugh.  
7. Antoine Saint-Exupery "the Little Prince"
About this book very difficult to speak or write. And not only because it says more than the text in the book itself. It's just an amazing book, in its simplicity and in its depth.
An adult tale for children, and children's stories for adults. Very good, touching and philosophical.
A book that you can open to any page and find again something new for yourself. The book, which in different ages perceived differently. The book, a reminder that each of us was once a child. This is the case when a simple story is worth a hundred clever books.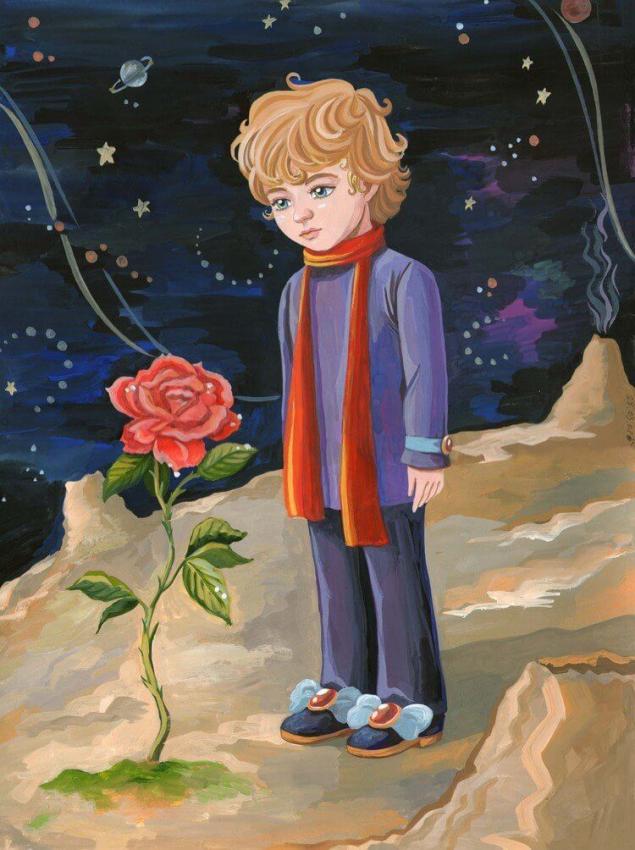 8. Erlend Lu "Naive. Super"
is Quite a good and positive book about depression and life crisis. Cute hero 25 years with cute eccentricities and problems suddenly realized that something is wrong in his life and decided to find out some alone time with him — not so much literally as in figuratively... He says what he thinks, what he believes and what he loves.
Often these are simple things, but they really can bring so much joy: water, bike, Apple, dog...
The book is brilliant in its naivety, its worth it sometimes to re-read to set the mood.  
9. Max Frei "Stranger"
Fantasy and mystery, a detective story and fabulous details, the ironic parody and philosophical parable thoroughly mixed and generously laced with humor, which from the beginning became a "visiting card" M. fry.
"Stranger" — first, the good, touching and magical of his books. An ordinary tram can be a means for travel between worlds; the city, prividevshayasya in his dreams a stunning reality; mortal danger — a cause for jokes, and a serial killer — your double. Everything is possible — and not only in the pages of the book, but in your own life; miracles happen not elected, and with anyone — so says the crafty wizard, sir Max Frye.  
10. Joanne Harris ' "BlackBerry wine"
fun and lighthearted tale for adults. People need stories. And adults need them even more than children. To believe that the errors of extremism and fervor of youth can be corrected. Not to forget that magic is near, you only need to learn to see it.
The main theme of the book is the quest itself, and in this great and noble quest, the hero is sent to a remote French province: "I go to the village to get closer to the ground." There he finds himself, and the house, and past, and real friends, and lost inspiration. The book is very warm and lively, in General, positively magical and just a little nostalgically sad.published  
P. S. And remember, only by changing their consumption — together we change the world! ©
Source: www.brainstorm-blog.ru/2015/06/blog-post_22.html