My aunt is an amazing woman. Its economy is not lost even the seemingly most useless things. She manages to find a use for everything: old furniture, dishes, clothes and even paper. Last weekend I found her amazing in my opinion, the lesson: Auntie laid out in garden newspaper and abundantly watered with water.
I startled jaw dropped... my predictable question "Why?" she replied, not looking up from her work: "I make
mulch
for strawberries". About what is mulch and why it is needed, I have already learned over a Cup of tea with strawberry jam. Now I hasten to share important information to each of the cottager!
Mulch your руками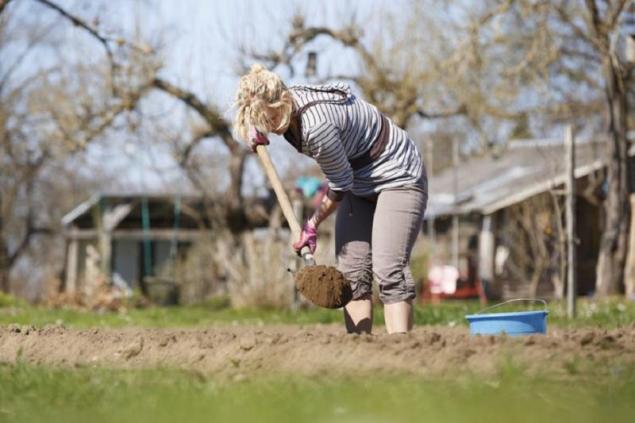 To protect cultural plants from weeds, many gardeners use a simple trick. They spread in prepared beds small protective layer of paper (you can use newspaper, cardboard, bark or sawdust), watered it with water, and then produce a planting.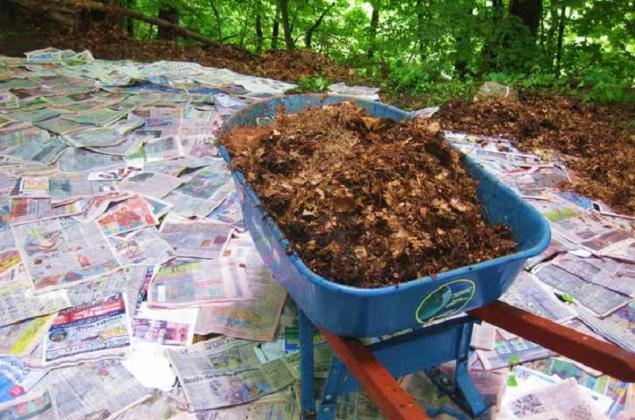 The sun's rays do not penetrate through a thick layer of mulch and seedlings of the weeds die quickly. In addition, mulch is much longer retains moisture, and prevents the splashing of the water and blur the top layer of the soil. Try to make a simple
mulch of Newspapers
, you'll be shocked by the effectiveness of this method!
You need
newspaper or cardboard
bucket
water
knife
Pour some in a bucket a few liters of water. Soak in the fluid Newspapers. This must be done carefully, soaking every newspaper separately.




Put Newspapers in 5 layers to the beds and precipi a small amount of land below the wind blew the paper around the area.




Prorail with a knife hole in Newspapers and make a planting of cultivated plants. Newspapers are great as mulch for annuals, since the autumn they completely decompose. For perennial crops it is possible to use cardboard.




It is important to know: as a mulch, you cannot use the weeds (even stripped and processed chemicals) and leaves (they can be carriers of harmful microbes or fungi).
Our editorial team wishes you a successful beginning to the garden season! Don't forget to learn more tricks from experienced gardeners.
Now everyone can publish articles
Try this first! To WRITE an ARTICLE the Author

Victoria Poplavskaya Believes that art knows no rest! Enjoys drawing, used to look at life with a painter's eye. Cleaning the house and cooking finds work, a pleasure after all to any business can be creative! Loves unorthodox methods of solving problems. Favorite book Victoria — "Three comrades" E. M. Remarque.