The crisis of affordable housing is forcing Americans to leave big cities in search of cheaper living. But a scientist from the US found a beautiful and high-tech solution to this problem.
In 2015, Jeff Wilson, known as "Professor dumpster" (Professor Dumpster) provided startup Kasita, established for the construction of miniature houses. Its prefabricated houses that can be erected almost anywhere, able to completely destroy the construction market. Two years have passed, and at the SXSW festival Wilson showed the finished house and announced that in June will begin mass shipping of the finished kits throughout the United States.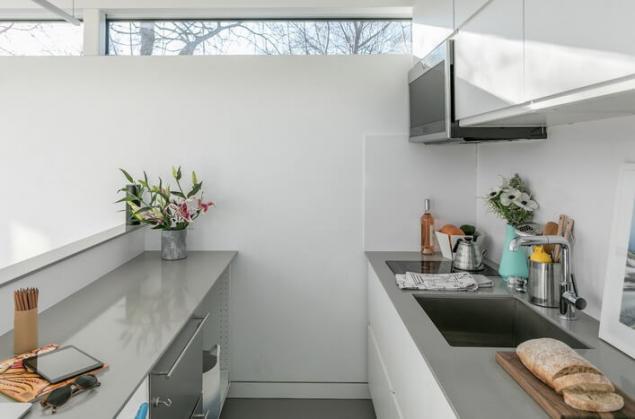 Stylish, beautiful and intelligent house is just 33 sq. m. Inside there is a split-level living space with convertible furniture, white walls and a ceiling height of three meters. The interior looks spacious and airy. It is impressive that the house is equipped with all amenities and Packed with modern equipment. For example, the transparency of the Windows runs a special application for smartphones that analyses the degree of illumination. The cabin pre-equipped with shower, fridge, stove, oven, washing machine and bed huge.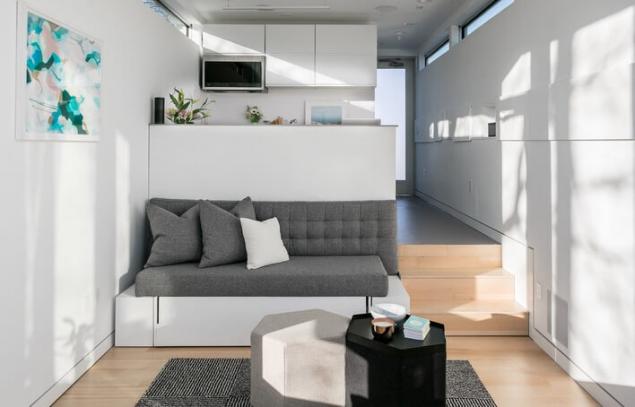 Component manufacturing Kasita will take only three weeks. A completed house can be moved with a crane. It can be installed on unused urban spaces. Suitable desolate Parking lot, or unfit for traditional construction sites. The buyer thus saving on the cost of land.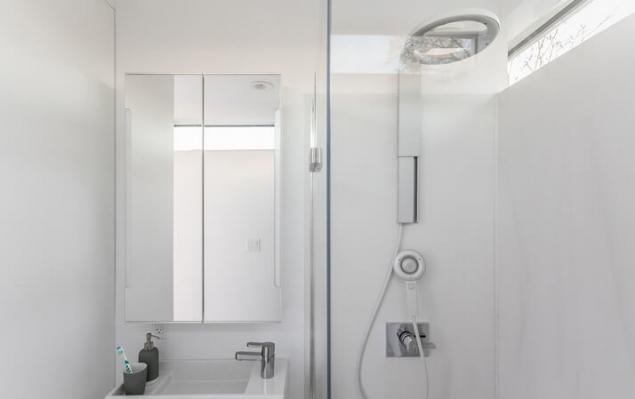 Price Kasita will be 139 000 dollars. According to the calculations of Wilson, the size of the mortgage payment along with the lease of land will not exceed $ 800. Now customers can make a contribution of $ 1,000 for a place in the list of pre-orders.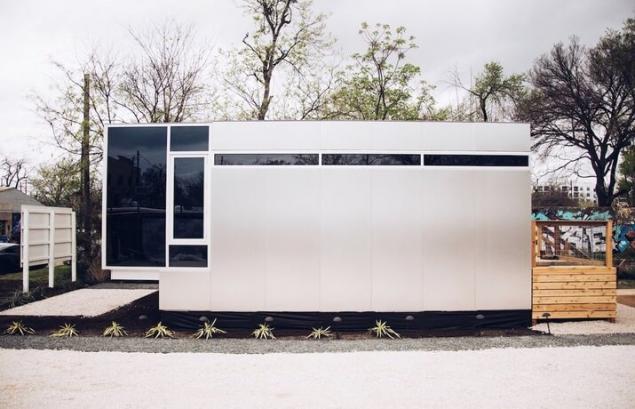 Jeff Wilson became known in 2014, when he sold his big house and settled in the dumpster area a little more than 3 sq. m. Gradually he has equipped his new home, making it even and tight, but quite comfortable. It is the experience gained by Wilson in such Spartan conditions, convinced him of the possibility of mass production of small, but comfortable houses. published
https://player.vimeo.com/video/207700762
P. S. And remember, only by changing their consumption — together we change the world! ©  
Source: ecotechnica.com.ua/arkhitektura/2229-kasita-vysokotekhnologichnyj-modulnyj-domik-reshit-problemu-dostupnogo-zhilya.html